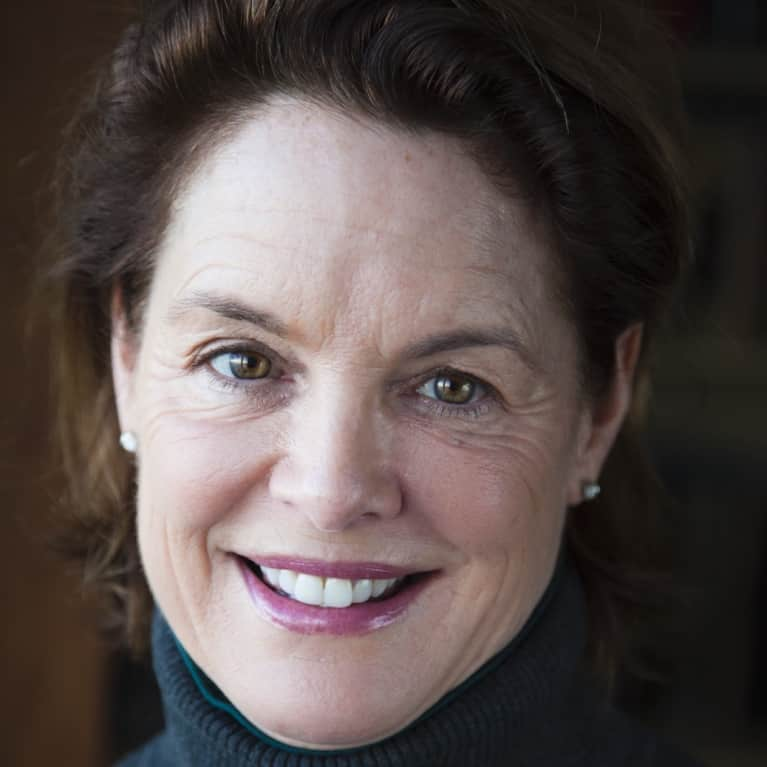 Sarah Finnie Robinson
Sarah Finnie Robinson doesn't like to worry, but on the other hand, she believes that we must fix global warming. And when we do, a host of other intractable challenges will take care of themselves. A climate-solutions investor, she is the founding partner of WeSpire, a Boston tech firm that powers corporate sustainability programs.
Robinson lives on Boston's historic downtown harbor, where she experiences sea-level rise firsthand and is active on the Climate Task Force for Boston Harbor Now. She conceived of the first-ever climate conference at the Kripalu Center for Yoga & Health, convening a dream team of scientific experts and activists with mindfulness, self-care, and resilience faculty for a three-day event in March 2018. She is a judge for MIT's Climate CoLab "Shifting Behaviors & Attitudes" track; advises the Metcalf Institute for Environmental Reporting at the University of Rhode Island; supports Ceres and the Environmental Defense Fund. Robinson serves on the board of the Princeton78 Foundation, whose endowment fuels undergraduate service projects in the United States and around the world. She holds a B.A. from Princeton, a master's degree from the Bread Loaf School of English at Middlebury, and she graduated with the inaugural class of Seth Godin's altMBA. She launched her career at The New Yorker and continued at the Atlantic and at iVillage, where she was the launch content director.
English majors appreciate a good storyline, and global warming has all the elements of the most ambitious, dramatic page-turner: villains, heroes and heroines, unborn generations; howling winds, social unrest, fortunes to be made and lost; epiphany, misery, victory, and the fate of humanity among them.
Robinson is determined to contribute what she can to solve the problem. She regroups and centers by spending time with her family, seeking out red wine and clipping organic greens from her garden. She is married to Jack Robinson, a pioneer in impact investing, and they recharge at their carbon-free hideout in a small town that you have never heard of.
Dream dinner guests: Bob Mueller, Alec Baldwin, Toni Morrison, Rachel Maddow, the Obamas, and Prince Harry.