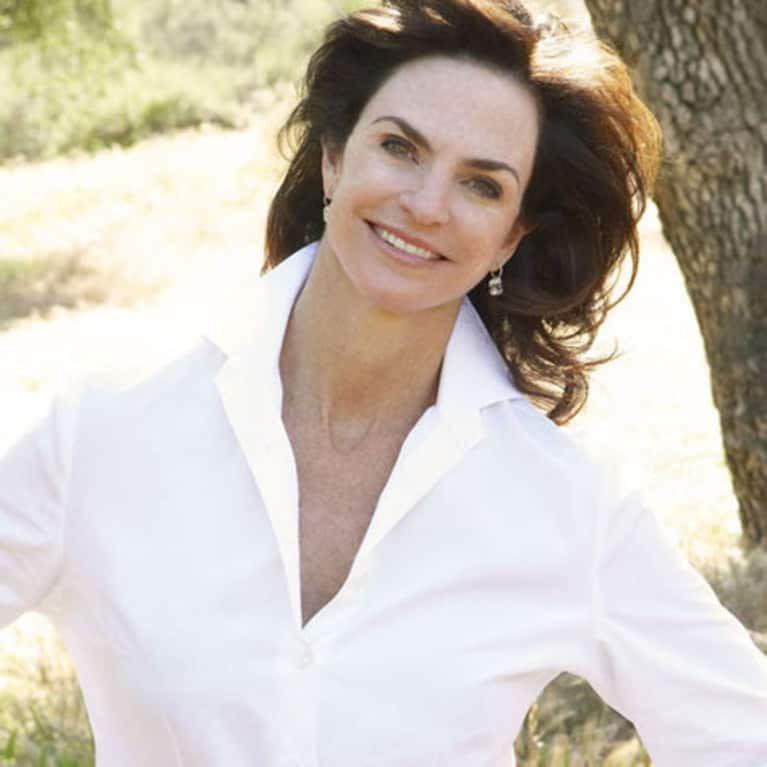 Sandy Hill
Sandy Hill has visited more than 100 countries, mostly to pursue her passion for mountain sports (climbing, skiing and trekking) and cultural interests (indigenous people, history, art and architecture). She has climbed eight of the nine Seven Summits (the highest mountain on each continent), toured the Arctic by sea kayak in search of narwhal whales, crossed the Masai Mara in Kenya on horseback, retraced the steps of Lewis and Clark in Montana, and trekked to the remotest regions of Mexico, India, Bhutan, China, Nepal, Tajikistan, Uzbekistan, Pakistan, Argentina, Chile and Morocco.
Sandy is a fourth-generation Californian (her great-grandfather was mayor of San Jose during the 1920s). She was born in what's now Silicon Valley, but was then known for its fertile farmland, and she was raised in Los Gatos, a suburb of San Jose then predominated by Victorian architecture and the vibe of an arts colony. The Santa Cruz Mountains were her backyard, and she lived close enough to Yosemite to climb there regularly. Every vacation and many weekends, she'd tour the Sierra mountains on skis. When she went to college in Boulder, Colorado, in order to be closer to bigger mountains, it was the farthest from home that she'd ever been. After her freshman year, she transferred to UCLA, where she majored in Art History and graduated in 1976. Later that year, she moved to New York City to attend graduate school at Columbia University. She ended up living there for more than thirty years, working in publishing and television production and raising her son.While preparing to work on her second book, in 2009, she moved to Venice Beach, California, thinking it would be a quiet, creative place to work, albeit temporarily. But she found the energy in Los Angeles so attractive (and the weather pretty nice, too) that she decided to move back, full-time, to the West.
In Venice, Sandy was introduced to CrossFit training. At first, she attended group fitness classes at Paradiso's Gym just to stay in shape for future mountain trips. Then, seeking a new challenge after her book was published, she became intrigued by the possibility of qualifying for the CrossFit Games in the Women's 60 Division. Sandy has made achieving this objective her "next Everest': she currently trains 5-6 days a week, sometimes working out twice in one day, and chronicles her quest here.