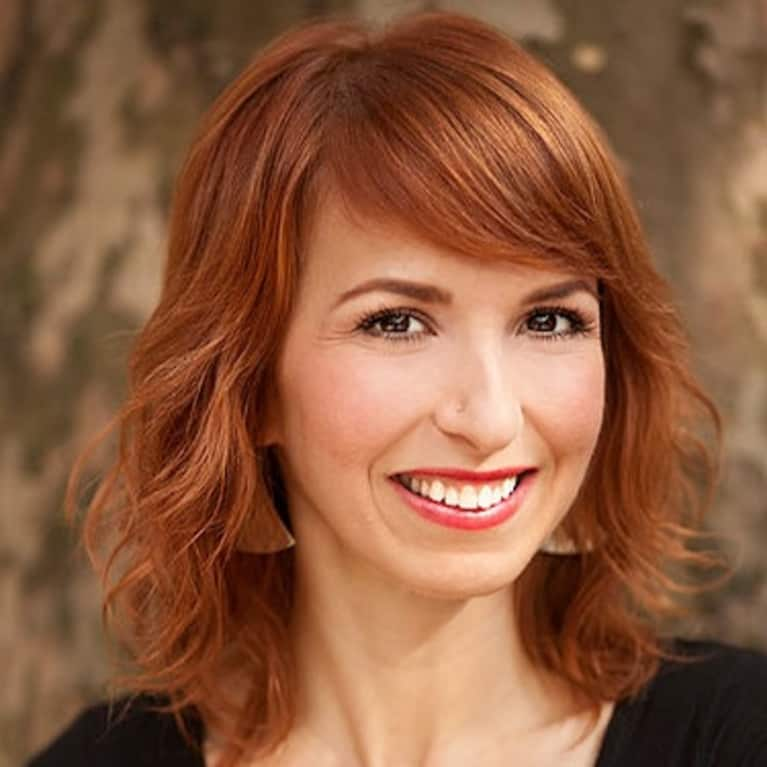 Rebecca Casciano
Rebecca Casciano is on a mission to help women discover the relationship between inner health and outer beauty. For over 15 years, she has worked as a makeup artist in fashion, television, advertising, bridal and education. Rebecca's diverse clientele includes celebrities such as Mary J. Blige, Josie Maran and Martha Stewart, in addition to wellness gurus like Gabrielle Bernstein and Latham Thomas. Her work has appeared in magazines such as ELLE and Essence and she is currently the resident makeup artist for Thoughtfully magazine.

Throughout Rebecca's makeup career, she has been on a personal wellness journey that has deeply influenced her definition of beauty. After struggling with cystic acne for several years, she turned to a holistic approach, adopting a plant-based diet and natural healing modalities. This not only helped Rebecca heal her skin, but transformed her entire lifestyle to one that was more aligned with nature and spirituality. She fully realized her philosophy; that true beauty is the result of what we eat, drink, apply to our skin and most importantly, think.

Inspired to share her experiences and empower others to take charge of their well-being, Rebecca attended the Institute for Integrative Nutrition and became a Certified Wellness Coach. This deepened her commitment to helping women enhance their health and beauty from the inside out. In 2015, Rebecca founded Sacred Beauty Salon Series, an innovative 4-part program dedicated to exploring beauty in healthy, whole and meaningful ways.

Rebecca is also the Makeup Director at Savor Spa in NYC, where she curates an Eco Beauty Bar and offers her signature one-on-one makeup lessons and applications. When she's not doing makeup, Rebecca is working on her vision to bring "sacred beauty" to women throughout the world. Learn more about her unique services and programs at www.rebeccacasciano.com.