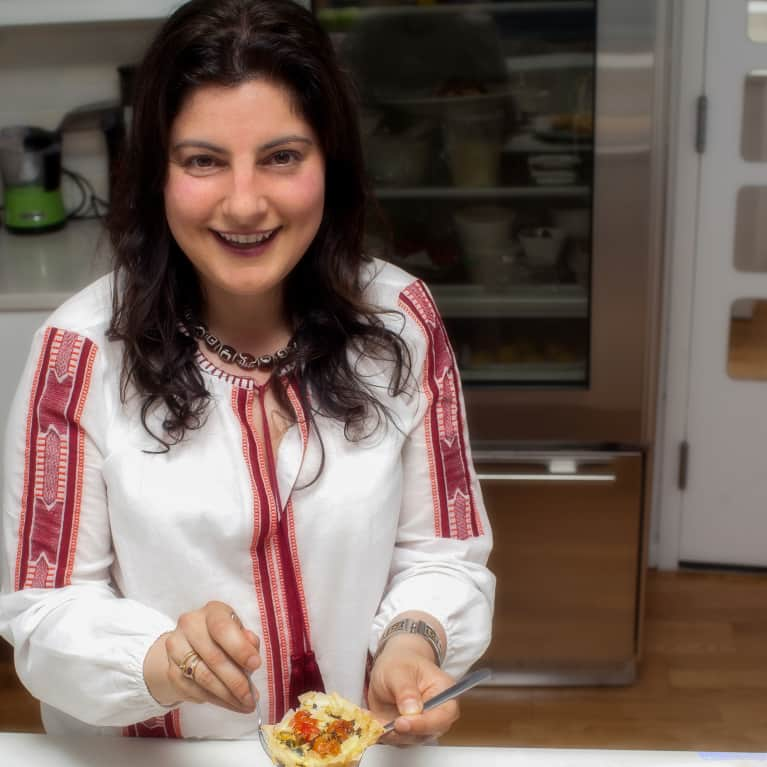 Maria Benardis
Maria Benardis is an award-winning author, health coach, teacher, chef and founder of Greekalicious, Sydney's first exclusively Greek cooking school.
What initially started as a Greek cooking school, has expanded to include catering services, restaurant consulting, pop-up restaurants, private chef services, an organic line of products, culinary tours to Greece and after completing studies at the Food Coach Institute in Australia, health coaching.
She is also the author of two cookbooks titled "My Greek Family Table" (Penguin/Australia), which won the prestigious Gourmand World Cookbook Awards – Best Mediterranean Cuisine Book in Australia 2009 and "Cooking & Eating Wisdom for Better Health" (BALBOA). Most recently Maria put out an eBook including 127 pages of recipes passed between generations.
"A Greekalicious Feast" is available on Amazon for Kindle, Barnes & Noble for Nook and the Apple iBook store for iPad. In 2014 Benardis moved to New York City to expand the Greekalicious brand and to share her wisdom and passion about Greek cooking across America.
Connect with Maria Benardis