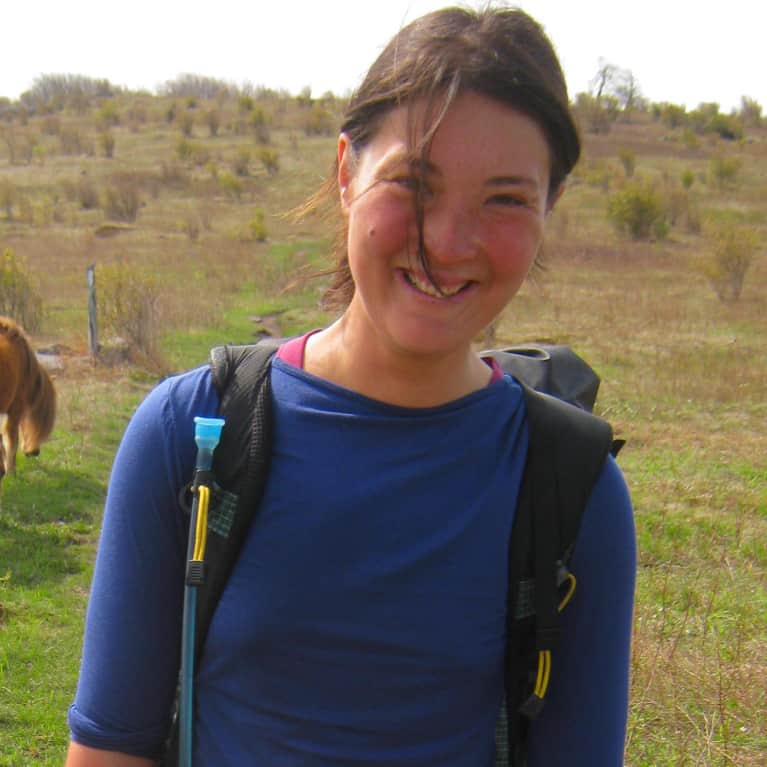 Liz Thomas
Liz Thomas held the women's unassisted speed record for the Appalachian Trail from 2011-2015. She has 15,000 miles of long distance hiking under her shoes including the Triple Crown (the Appalachian Trail, the Pacific Crest Trail, and Continental Divide Trail) and is a pioneer of urban long distance hiking.
While not hiking, Liz serves as Vice President of the American Long Distance Hiking Association-West and as an ambassador for the American Hiking Society. She is the instructor for Backpacker Magazine's 6-week online course, Thru-hiking 101 and author of the newly released The Best Hikes on the Continental Divide Trail: Colorado.
Visit her at her website and on Facebook.