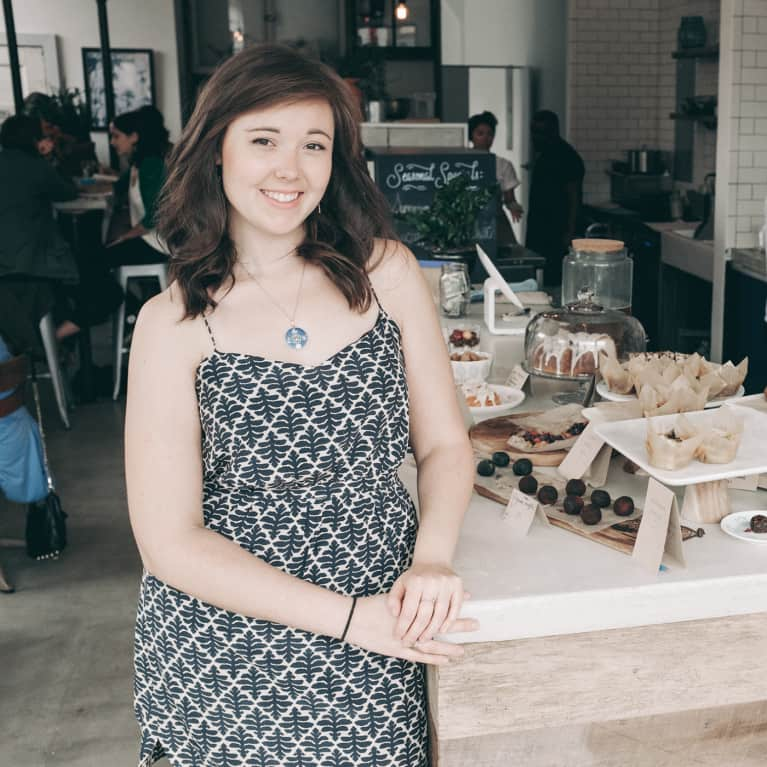 Laura Sorensen
Laura Sorensen, Founder of Stonefruit Espresso Kitchen, has spent the last 7 years in New York City fueling a successful career in education and retail for a few prominent, luxury, niche beauty lines.
She is thrilled to marry her experience in business and aesthetics with her love for great food and drink, and her passion for a farm-to-table lifestyle. Stonefruit seeks to be a beautiful corner in Brooklyn for the community to gather, share, work, and reflect. It prioritizes organic, locally derived food that holds both nutritional value and incredible flavor, and showcases sustainable lifestyle practices.
Chef, Miri Jung, has built her career in the kitchen over the past 8 years. Living and working in San Francisco for 2 years substantially influenced her style, and some impactful restaurants she has worked with include Namu, Il Cane Rosso in the Ferry Building, and Roberta's. Nothing compares to the excitement and immediacy of sourcing ingredients directly from farmers, and working with produce as it becomes available, and seeing her excitement mirrored in the eyes of farmers and diners alike.
Stonefruit Espresso Kitchen is a farm-to-table conscious cafe in Brooklyn, NY. We celebrate seasonal produce, organic farming practices, and a healthy yet delicious lifestyle. Stonefruit seeks to provide whole food alternatives in a fresh, agrarian, modern atmosphere, and hopes to bring the entire community along with us. Our seasonal, curated menu showcases the best from New York City's farmers markets, and all of our baked goods are created in house. We brew Counter Culture coffee and Bellocq tea— exceptional and sustainable beverages.