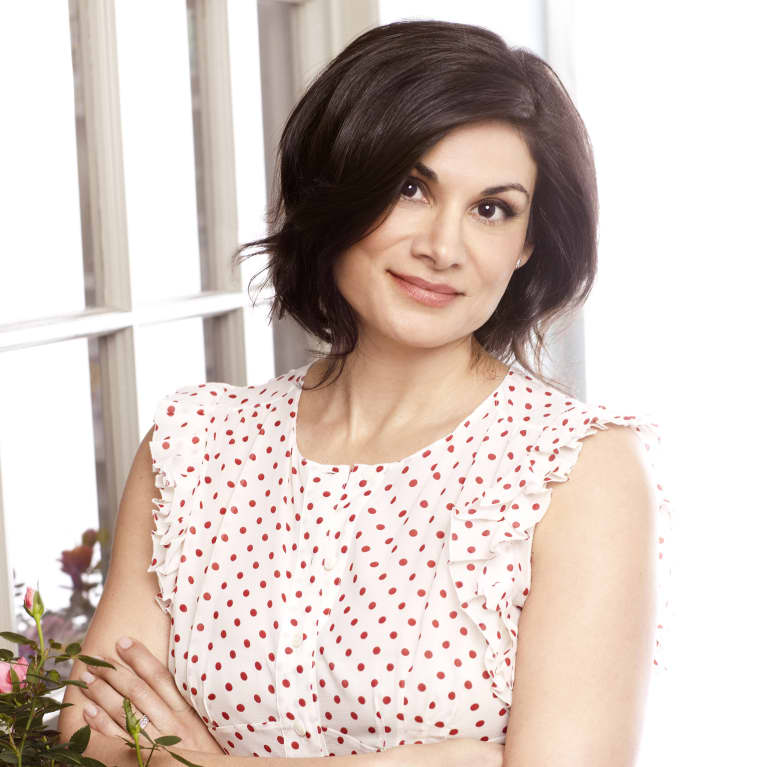 Jessica Iclisoy
After working as a buyer in the fashion industry, Jessica Iclisoy, President & Founder of California Baby® embarked on her entrepreneurial journey following the birth of her first son, diving deep into research about how to live the healthiest, most natural life possible. Shocked to discover carcinogens in products for newborns, she knew there had to be a better option. When there wasn't, she became obsessed with creating one. With no intention of starting a business, she found replacements for unsafe cleansing and fragrance ingredients and made what would be the first California Baby® product—a calming, shampoo and body wash.

Armed with information and a product she knew was better than what was available, Jessica marched into the nearest health food store and explained to the buyer why her product was exceptional. She spent the next eight years rotating between the chain's various stores (all now owned by Whole Foods), talking to shoppers and explaining to them why her product was better for their child—and for them. Soon after, Jessica created a bubble bath, lotion and sunscreen, and before she knew it, she had launched a natural-products company. In the early years of California Baby®, almost everyone told Jessica that what she wanted to do was impossible. A woman in a man's business world, she refused to be deterred—the more people told her no, the harder she forged on.
Today, California Baby® is a leading manufacturer of premium natural and organic skincare for babies, kids and sensitive adults and a pioneer in the natural and organic industry. California Baby® owns and operates a best in class, FDA registered, certified organic, solar powered and sustainable manufacturing facility in Los Angeles, as well as an organic farm in Santa Barbara, CA where organic calendula flowers and other botanicals are grown.
The 20 year old brand has grown to a 75 million dollar company staffing 60 employees within the executive and manufacturing capacities. California Baby®, with 90 products in its portfolio, now also includes California Baby Kids®. Its products are distributed in 5,000 domestic doors, including Whole Foods and Target, and has a robust online presence and strong international demand. In July 2016, California Baby® will launch and rollout into 2,000 Walmart stores and online.
Jessica believes her mission to create products that are safe for children and the environment extends far beyond her Los Angeles facility. An active member of the Organic Trade Association, Jessica is helping to protect future generations by serving on a task force committee that recommends organic and safe cosmetics standards in the cosmetics industry. She also collaborates with leading groups and companies to initiate congressional action that will establish federal legislation demanding safe cosmetics and has participated in lobbying activities to help shape TSCA and Personal Care Safety reform. A true leader in her industry, Jessica continues to push the boundaries of what's possible in natural products. By sitting on advisory council boards for national retailers and developing her own nonprofit advisory council, she is on a constant, unrelenting search for innovation, fueled by a determination to change things for the better.