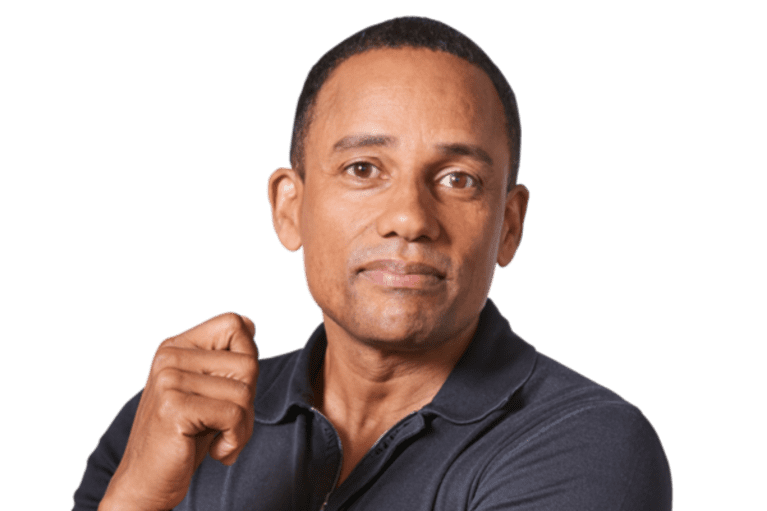 Hill Harper
Actor, Best-Selling Author & Philanthropist
Actor and political advocate Hill Harper is truly a jack-of-all-trades. You probably recognize him from his roles on CSI, Covert Affairs, or Homeland, but he's also a Harvard Law grad, author of a litany of self-help books, and a philanthropist. When it comes to inspiration and eloquence, Hill is your man. In fact, he's even been known to recite poems off the top of his head at a moment's notice. His revitalize talk will inspire you.
Articles
Q&A
What is your wellness philosophy?
Health is wealth. health has to come first.
What brought you into wellness?
I'd always been athletic: I played football in college, was captain of my track team, and enjoyed playing basketball. But what really brought me into whole-life wellness was my cancer diagnosis in 2010. I learned so much so quickly about how everything we do is related to our health. It set me on an exploration to learn more and more, and act accordingly.
What does You. We. All. mean to you?
You.We.All represents beginning with looking at yourself and who you are, what your core values are, and what you want your life to look like and represent. The "we" is the realization that you can't achieve any of those things on your own. We are all a part of communities. And the "all" piece reminds me of one of my favorite quotes by Dr. Martin Luther King: "We are all tied together in a single garment of mutual destiny." I truly believe that all of us are inextricably linked in our destiny. All means all—not all the people I know, not all the people in my community—all of us. If someone across the world is not doing well, I'm not doing well.