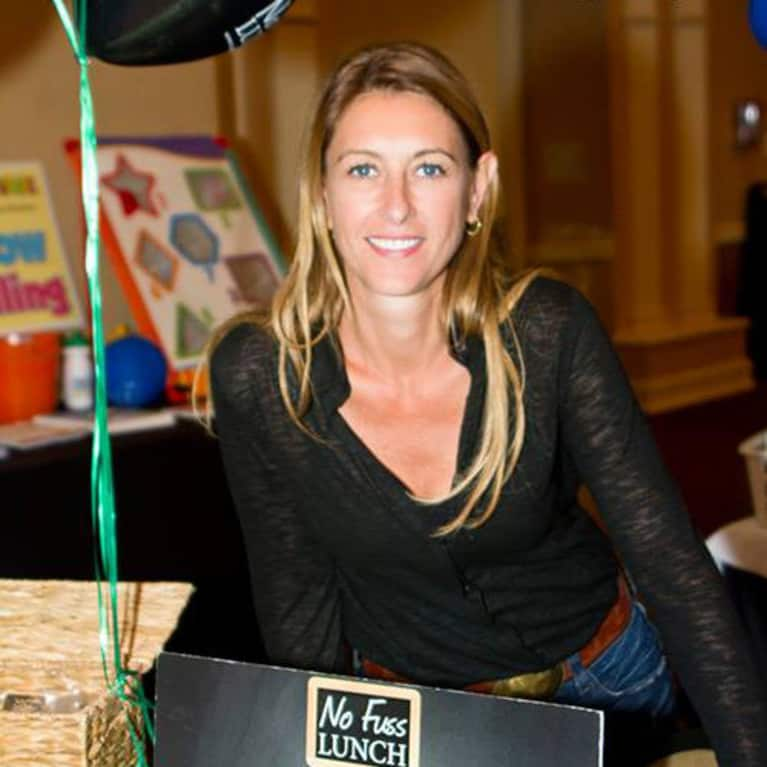 Gabriella Wilday
Gabriella Wilday is a mother that is making a difference. Gabriella saw the poor food choices available for school lunches first hand. These school offerings mainly included processed food that were not fresh, organic, and toxin-free. Gabriella set out to find out why cost effective lunch options containing 'real' food, the kind of food that many families try to serve at home, were missing from school's lunches. That leads us to No Fuss Lunch, a company that provides lunches with natural high quality 'real' food.
No Fuss Lunch started in October of 2012 with 7 lunches served per day at one school. Now, No Fuss Lunch has grown to serving thousands of students, campers, and families per day with inquires from all over the country. Like Gabriella says, "No Fuss Lunch is not fussy", it is about not being behind the times. It is about making strides for a healthier future for our children and that message resonates with parents all over. Everything is made freshly from scratch, in a commercial, health-inspected kitchen, daily.
Photo courtesy of Jean Terman Photography.