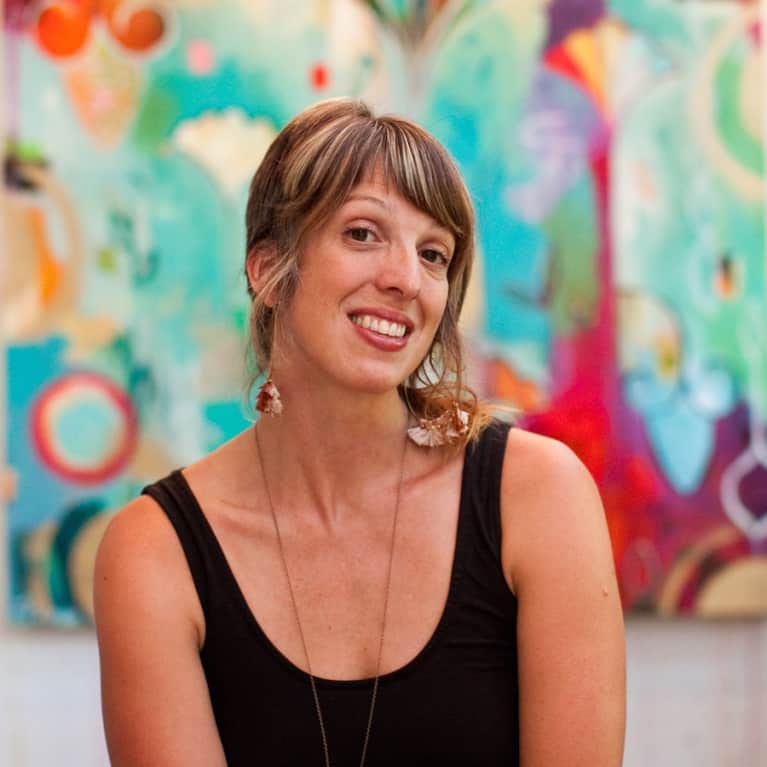 Flora Bowley
Flora Bowley is a painter, gentle guide, creative catalyst, and author of two books, Brave Intuitive Painting and Creative Revolution.
Blending over twenty years of professional painting experience with her background as a yoga instructor, adventurer, and lifelong seeker, Flora's soulful approach to the creative process has sparked a new holistic movement in the intuitive art world by empowering thousands of people to invite brave, creative expression into their lives—both on and off the canvas.
Flora shares her work through her books, intimate in-person workshops, and popular online courses. Her own vibrant collection of paintings can be found in galleries, shops, and printed on unique products around the world.
Flora lives with her partner, Jonathan, his son, Miles, and their spirit dog, Pearl, in Portland, OR.
For more information and to join Flora for the Creative Revolution E-Course to explore a wide world of creative potential just waiting to bloom and grow, please visit www.florabowley.com. We'd love to extend 20 percent off on two of our favorite online offerings, the Bloom True E-Course and A Year of Studio Diaries, to the Mind Body Green community. Also, until January 24th, we're offering early-bird pricing on the brand-new Creative Revolution E-Course. To receive 20 percent off, add either the Bloom True E-Course or A Year of Studio Diaries (or both!) to your cart, and use the coupon code mindbodygreenlove at checkout.