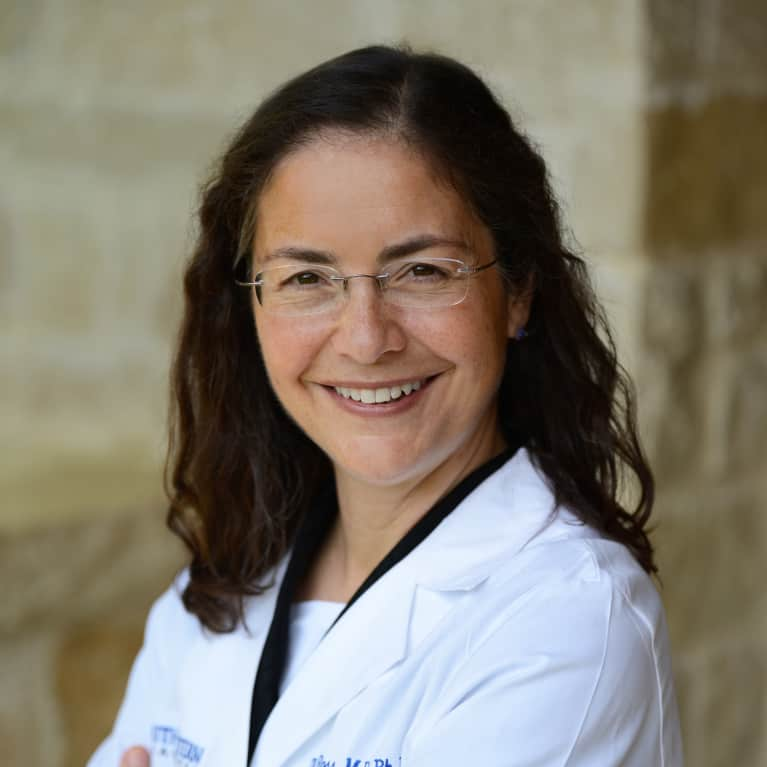 Dr. Theodora Ross
Theodora Ross, M.D., Ph.D., holds the Jeanne Ann Plitt Professorship in Breast Cancer Research and the H. Ben and Isabelle T. Decherd Chair in Internal Medicine, in Honor of Henry M. Winans, Sr., M.D. at UT Southwestern Medical Center. She specializes in oncology and cancer genetics.
Dr. Ross received her M.D. and Ph.D. from the Washington University Medical Scientist Training Program (MSTP) in St. Louis. She completed her medical residency in Boston at Harvard's the Brigham and Women's Hospital, followed by a fellowship in oncology at the Dana-Farber Cancer Institute.
Prior to joining UT Southwestern, Dr. Ross served as a clinician and researcher at the University of Michigan in Ann Arbor, where for many years she cared for women with breast cancer and investigated the basic cellular mechanisms of cancer cells and how those cells resist targeted cancer drugs. She also served as the associated director of the University's MSTP.
Her laboratory at UT Southwestern continues this research and also investigates BRCA1, a breast and ovarian cancer susceptibility gene. She has received numerous cancer research related honors including awards from the American Cancer Society, the American Society of Hematology, the Damon Runyon Cancer Research foundation, the Burroughs Wellcome Fund, and the Leukemia and Lymphoma Society.
In her clinical practice, Dr. Ross cares for individuals at a high genetic risk for any type of cancer. She also serves as the director of the UT Southwestern Cancer Genetics Program.
Dr. Ross has served as the Secretary/Treasurer for the American Society for Clinical Investigation and currently serves on the Editorial Board of Clinical Genetics and the Board of Consulting Editors for the Journal of Clinical Investigation.
Her first book A CANCER IN THE FAMILY: Take Control of Your Genetic Inheritance will be published by Avery Books in February 2016.