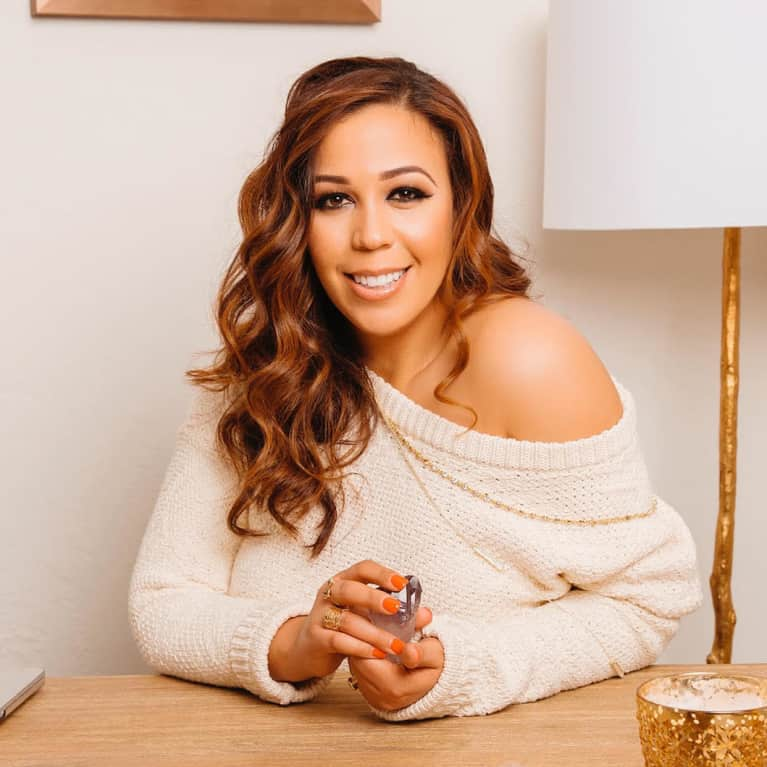 Devi Brown
Devi Brown is a radio and television personality who has spent more than a decade hosting shows from coast-to-coast. Known for her innate ability to get the hip hop industry's biggest names to open up about their personal struggles, Devi is on a mission to help people connect people with the worlds inside -- and outside -- themselves. Through Karma Bliss, a retail and lifestyle brand centered around four spiritual pillars: Meditation, Crystal Healing, Vision Boarding and Journaling, she aims to help people begin on their path to self-discovery and guide them as they explore themselves and their unique meaning of life.
Before launching Karma Bliss, Devi was Music Director and the #1 rated host for iHeartMedia's Houston station, 93.7 The Beat, and also hosted entertainment segments for Houston's CBS television affiliate, KHOU11. She also spent time working in New York City, where she hosted MTV's talk show "Hip Hop POV" and helped launch SiriusXM's "Sway in the Morning" show as co-host alongside hip hop and cultural legend Sway Calloway. Previously, she was a host on L.A's 93.5 KDAY, where her interview with Kanye West landed her on Good Morning America and The Today Show.
From the start, Devi had an ear for unique talent and deeper meanings. With a mixture of gut instinct, genuine curiosity, integrity and gratitude, Devi has brought her listeners exciting new artists alongside insightful interviews with some of the biggest names in music. Over years of conversations with greats like Kendrick Lamar, Quincy Jones, Nicki Minaj, and Common, she strengthened the two beliefs driving her career today: that greatness comes from a fearless expression of the self and that helping people connect with their inner-self is what she's meant to do.
Devi is certified by The Chopra Center in Primordial Sound Meditation, a time-tested meditation technique dating back thousands of years to the ancient Vedic traditions of India. She has been a featured panelist at SXSW in 2012, 2015 and 2016, and her interviews and content has been published on leading websites, including Billboard, TMZ, and CNN. She has appeared as a host and cast member on shows such as MTV "Hip Hop POV", HBO "Hardknocks", MTV2 "Uncommon Sense", The View, TODAY and Good Morning America and been interviewed for print outlets such as Vogue, The New York Times, The Source Magazine and The Houston Chronicle.
Devi is married to Houston Texan Duane Brown. She splits time between Houston and her hometown of Los Angeles.