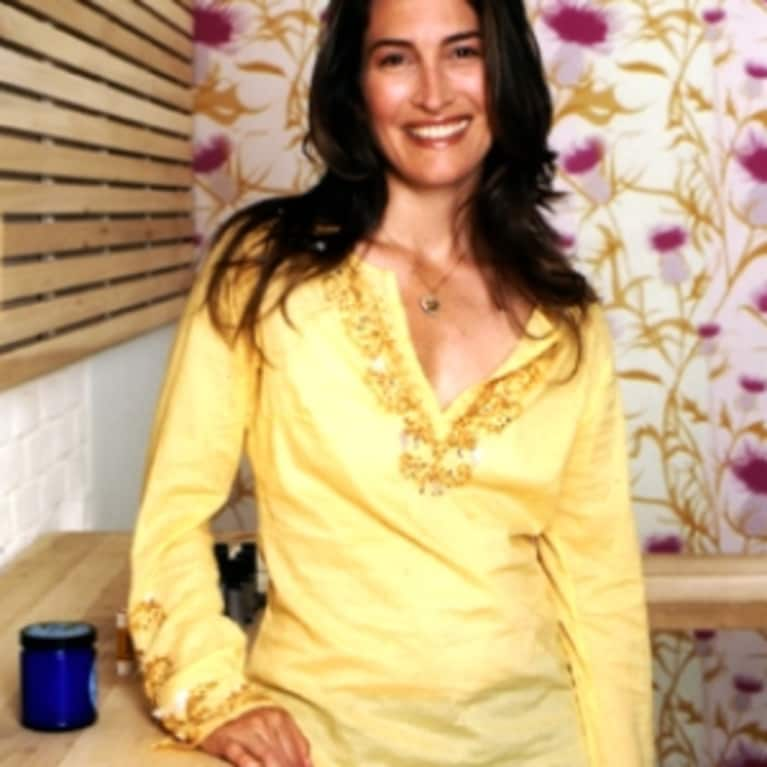 Amy Galper
Amy Galper, B.A., M.A., Dipl. AT, the pioneering educator behind NYIOA, has been a Certified Aromatherapist for over 14 years, as well as a passionate advocate, entrepreneur, formulator and consultant in organic beauty and wellness.
It's a journey that began long before the pursuit of wellness was common, and led her to a vast knowledge of essential oils and their applications as a way to connect to the body through the senses. In 2001, after having trained with Jade Shutes (now president of the National Association of Holistic Aromatherapy, or NAHA), Amy earned her Certificate in Holistic Dynamic Aromatherapy from what is now The East-West School of Herbal and Aromatic Studies. Today she is also the NYC Director for NAHA.

As an entrepreneur, Amy applied her mind-body vision to the world of beauty, developing an award winning, yoga-inspired line of body care products called Buddha Nose, one of the first organic brands to create national awareness of the need for toxin-free beauty and body care products. She also produced a series of interactive pop-up shops called "The Yoga Beauty Bar" to celebrate artisan organic beauty brands while educating women to make more conscious beauty choices.

Over the past several years, Amy has also built a vibrant consultancy practice, offering her expertise—in ingredient research and sourcing, product formulation, wellness event planning, USDA Certification and more—to a number of beauty and wellness brands.
Along with her training in aromatic plant medicine, Amy has a certification from the Ohashiatsu Institute, a B.A from Smith College and an M.A. from NYU—as well as a love of going off the grid with only her husband and a lot of relaxing essential oils.