"I just wanted to thank [Fern] so much for creating this Thyroid yoga class on MBG. I just finished mine and already started practicing...I can't tell you just how good I felt, on the first day of my practice itself. I felt so light, energetic, upbeat and almost childlike. I had no energy slumps that day, and didn't need any stimulants like tea or coffee to get through my workday."
"I am writing to thank [Fern] for her class on thyroid yoga with mindbodygreen.com. In the introduction, you mentioned several symptoms that you experienced associated with thyroid dysfunction. As I was listening to you, I realized that you were listing many of the same issues I have been experiencing. I thought maybe I, too, may have a thyroid problem. I instinctively reached up and touched my throat as I pondered this possibility. Immediately, I felt a lump on my thyroid. After seeing my physician, having an ultrasound, and a fine needle biopsy this past week, I have been diagnosed with papillary thyroid cancer. Luckily, and because of you, the prognosis is positive for me, since it was caught so early. That would not have happened without you and mindbodygreen.com! I just wanted to thank you from the bottom of my heart for sharing your journey and wisdom!"
"I do Fern's yoga routines every morning and every evening, but more importantly, I FINALLY know what's at the root of my Hashimoto's. While my journey is on-going, I've never felt so empowered or excited about the future! I highly recommend Fern's gentle approach to anyone wanting more than the pills doctors are doling out these days."
"When I came to Fern, I had taken all my time off because I felt so exhausted all the time. I've been doing her thyroid yoga for 3 months now, and the difference is mind-blowing. I now am not only back in the office, I've joined a club volleyball team and finally have the energy to spend time running after my young niece again!"
How It Works
SESSIONS
You'll have unlimited access to hours of yoga, all from the comfort of your own home. Lifetime access to the class allows you to return to the videos whenever you're looking to move, bend, and ease your mind.

PRACTICE
You'll take what you've learned in the videos and put it into practice. Return to any session as often as you'd like, or use what you've learned and apply it on your own.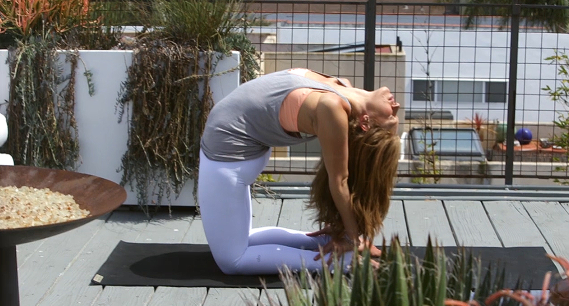 DISCUSSIONS
Interactive discussion boards allow you to discuss what's on your mind with instructors and fellow students. Get your questions answered, while joining a community of other wellness enthusiasts.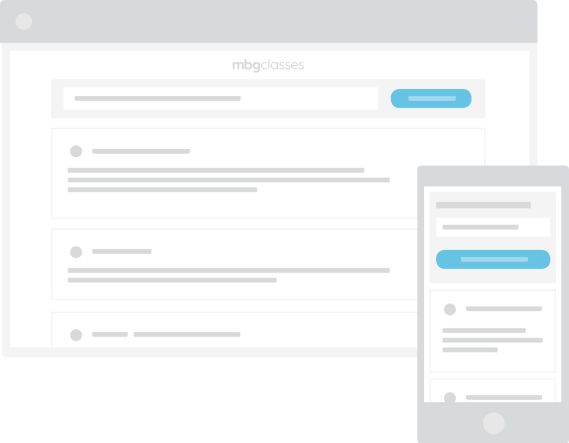 Find your happiest, healthiest self.
Our classes are designed to give you a simple and effective educational experience so you can focus on "you". Whether you're at home or on the go, you'll have access to world-class experts and a thriving community of wellness enthusiasts - all here to help you along the way.
Classes FAQS
Is the class delivered as a DVD or do I need to download it?
All you need is WiFi or a direct internet connection - no downloads or DVDs required! All classes stream directly to the device of your choosing.
When does the class begin?
Whenever you're ready! There's no set start (or end) date here.
Is there a specific schedule I need to follow?
Learn at your own pace. Some classes have a suggested timeline, but you are free to adjust to fit your own schedule.
What happens when I complete the class? Can I watch it again?
Yes! Watch as much as you'd like, and for as long as you'd like. Once you've completed the class, it's yours to keep!
What if the class is too difficult or it doesn't meet my needs?
No problem - let us know and we will work with you personally to find another class that suits you better.
What if I don't like the class?
We really hope you love it! Unfortunately, we're not able to offer refunds for the programs. If you're on the fence, we strongly recommend that you watch the preview videos to get a sense of what the class is like before you buy.
Didn't find the answer you're looking for?
Email us at support@mindbodygreen.com. We're happy to answer all of your questions.
Try This Class For Free
Enter your email and get FREE access to preview this class.