This Year's Super Bowl Aims To Be Zero Waste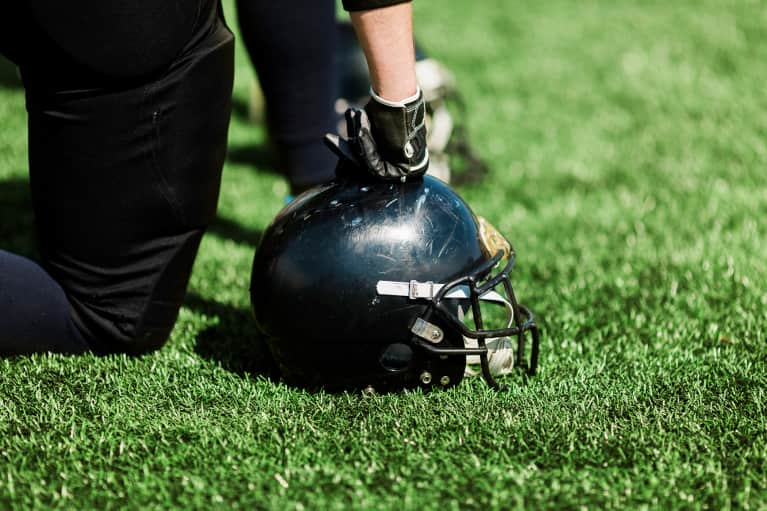 February 4, 2018 — 10:41 AM
Today, 66,000 eager fans will pile into the U.S. Bank Stadium in Minneapolis for a night of sport, camaraderie—and compostable nacho cheese cups. For the first time ever, the Super Bowl will be a nearly zero-waste event.
The NFL has partnered with PepsiCo to deck out the stadium with recycling and composting bins as well as employees to tell attendees what goes in each. Food services company Aramark is lending a hand by swapping out its plastic food containers with compostable ones. Once the postgame buzz dies down, the stadium plans to donate leftover food to a local food bank and repurpose décor and construction materials. In doing so, the hope is that 90 percent of waste—over 40 tons—will be diverted from the landfill. The remaining trash will be transferred to an incinerator to be burned for heat. While this is a somewhat controversial strategy, it further demonstrates a commitment to leaving no waste behind.
A greener future for sports.
This isn't the league's first attempt to make the Super Bowl more sustainable, but it's probably its most impressive. mbg reported on the 2016 matchup in Levi's Stadium—the first professional football arena to be certified LEED Gold for its commitment to green building design, and last year the field was lit up by energy-efficient LED lighting.
But this year's waste management plan, nicknamed the Rush2Recycle initiative, could become a new standard for stadiums nationwide. "Some of the tactics we're employing reflect tactics that are needed in the U.S. in general," Roberta Barbieri, PepsiCo's VP of global water and environmental solutions, told Fast Company. "You need proper infrastructure, which is a fancy way of saying you need the right bins, and you need proper signage and education."
The Bank Stadium plans to perform a waste audit and put together a report encouraging other stadiums to implement similar changes after the game. The idea is that if this plan can hold up during the Super Bowl—the biggest night in football—it can be effective during other sporting events too.
The Rush2Recycle social media campaign asks those at home to get involved in the fun with tongue-and-cheek videos of former football players throwing out tips for a greener viewing experience. If you're hosting a Super Bowl party this year, here are some tips to keep it as environmentally friendly as possible:
When you're stocking up at the grocery store, keep this food waste-busting grocery list in your back pocket. When choosing alcohol, check out this booze ranking, based on eco-friendliness.
Play around with meatless dishes that incorporate seasonal ingredients, like a sweet potato black bean chili or cauliflower Buffalo wings.
Brush up on your local recycling rules before the festivities begin, and consider posting a few friendly reminders about what to toss vs. what to recycle above your bins so everyone is on the same page. Remind people to rinse out recyclables before placing them in the bin.
Give everyone a reusable cup they can use throughout the night.
Send leftovers home with someone who will actually eat them!
Here are 5 simple ways you can help the environment from home once the game ends.