This Week Kicks Off With A Retrograde & It Could Shake Up Your Foundation
mbg Contributors
By The AstroTwins
mbg Contributors
Ophira and Tali Edut, known as the AstroTwins, are professional astrologers based out of New York and Seattle. Their work has been featured in The New York Times, Elle Magazine, Vogue and Good Morning America and they are the authors AstroStyle, Love Zodiac, Shoestrology, and Momstrology.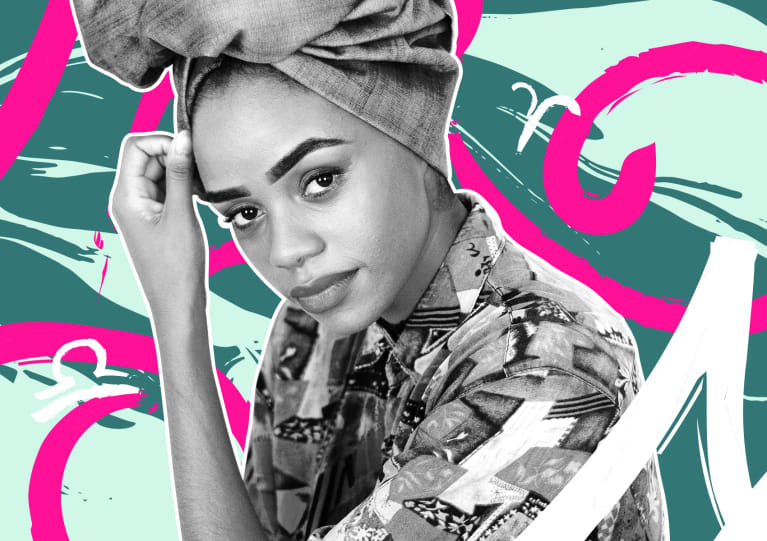 This week, the AstroTwins break down how to navigate the retrograde and new moon we have in store.
On Monday, Saturn goes retrograde and reminds us to make sure we're operating from a solid foundation.
Are you forging ahead against all odds? It may be time to pull the brake on that strategy when cautious, conservative Saturn pivots into its annual retrograde this Monday, April 29. For the second consecutive year of three, the ringed taskmaster will retreat through its home sign of Capricorn, underscoring the old chestnut that if you fail to plan, you plan to fail. Spontaneity has its place, but you'll need a whole lot less of that between now and September 18. Start filling in the blanks with legitimate data, and THEN you'll know if your big idea is a go. As frustrating as it can be to pause midstream—especially with Jupiter in Sagittarius giving everyone the gambler's instinct this year—a slower process could be your saving grace. Jupiter is already unplugged, having turned retrograde from April 10 to August 11. Now, with Saturn in energy saver mode, the directive is clear: Get back to the drawing board!
You don't have to start from scratch, but do drill down to the very foundation of what you're trying to create. As the Law of Attraction teaches us, "The roots create the fruits." There may be some fundamental aspects to clarify, like updating a mission statement, rewriting your wedding vows, or choosing a new digital platform upon which to build your website. This is not a superficial thing, as Saturn's tour of Capricorn is forcing us to audit all the long-term structures in our lives. Reinforcing these foundations over the next five months could keep them upright for years to come.
With Capricorn as the ruler of banks, governments, and the patriarchy, there may be some seismic course corrections ahead over the coming five months. And last week, secret-keeper Pluto also turned retrograde in Capricorn (from April 24 to October 3). Saturn will demand integrity while volcanic Pluto could erupt with some buried scandals. It may be hard to know what and whom to trust, so steer clear of the tea-spilling social media rants, and research multiple news sources to find your facts.
The new moon in Taurus is coming our way on Saturday.
On Saturday, 2019's only new moon in Taurus showers the world with another dose of practical magic. Where have plans become overly complex? For the second time this week, the cosmos brings a reminder to break it all back down to basics. Give those blueprints a once-over—or draft them anew between now and the corresponding Taurus full moon on November 12. Slow-and-steady Taurus wants us to achieve our goals with integrity in check, but not at the expense of beauty, quality and luxury. Revel in the process and build things to last. In earth sign Taurus, this money-minded new moon makes all things eco-chic and upcycling all the rage for spring. Challenge yourself to source materials in the most environmentally responsible way possible. You vote with your dollar, after all, so why not strengthen brands that care about their impact on the planet?
On Sunday, Mars and Jupiter will face off.
On Sunday, send up the prayers for peace! Warrior Mars in argumentative Gemini will go to battle with know-it-all Jupiter (retrograde) in Sagittarius. Under these combative skies, fuses will be shorter than usual, impatience at a high. If you feel the intensity rising, a self-imposed stint in the "timeout chair" might be the only way to avoid burning bridges with regrettable words you can never take back. On a positive note, the Mars-Jupiter opposition could awaken some revolutionary action that's long overdue. No more putting up instead of speaking up! By the same token, you don't want to be rash about it. For best results, line up support before blowing any whistles so you don't wind up in a David-versus-Goliath disadvantage.