Think Your Community Needs Transformation? Here's How To Do It
mbg Chief Content Officer
By Olessa Pindak
mbg Chief Content Officer
Olessa Pindak is the chief content officer at mindbodygreen and one of the hosts of the mindbodygreen podcast. Formerly the executive editor at Prevention, she's worked at Condé Nast, Rodale, and Martha Stewart Living Omnimedia.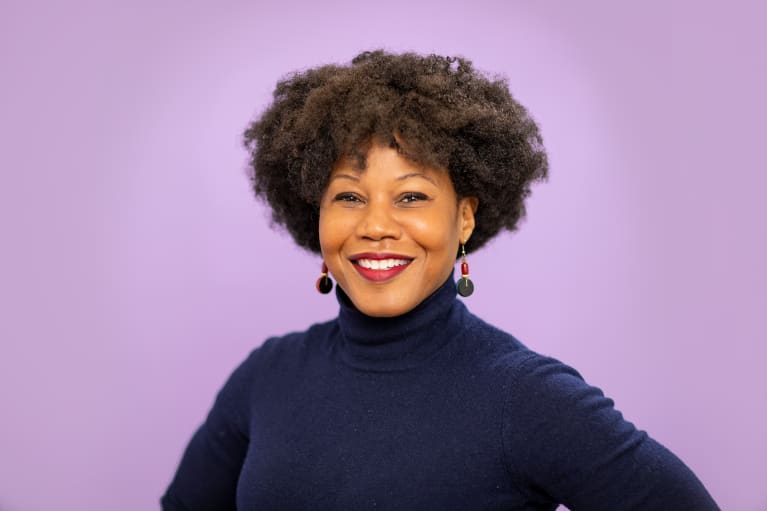 Love this? Want more? Stay up to date with the podcast by signing up for
our newsletter
. —The Editors
South Bronx native Majora Carter, is an urban revitalization consultant and real estate developer. Around the age of seven, she saw her neighborhood beginning to change, and her home and its surrounding neighborhoods featured on the news for being crime-ridden places.
Majora joined me on the mbgpodcast to talk about the life events and realizations that led her back to the Bronx after she tried, like many others, to leave. She faced a crossroads after graduating from NYU: She could either pursue her passion for screenplays or help her community become a place that people wanted to stay in.
While her choice to serve her community was a path with more questions than answers, she said, "This is what I've been made to do." From working to create a more sustainable solid waste management plan for the South Bronx to building the award-winning Hunts Point Riverside Park and opening the Boogie Down Grind Café, Majora Carter has transformed her community and inspired countless others to help.
There were times of serious resistance from some groups and times when others jumped in to help wholeheartedly, she explained. The thing that kept her going? An unwavering belief that the place where she grew up had value—the environment and its people.
She's led by example, and since making sustainable changes such as the park on the river, she's inspired more young entrepreneurs to stay and open up their businesses in the South Bronx. While the community isn't "fixed" and there is always more to be done, the substantial improvements the South Bronx have seen act as a model for other impoverished communities. Majora is working on transferring these lessons to other areas that are faced with gentrification and the sinking feeling of having no value.
Her incredible expertise in urban revitalization and commitment to building under-appreciated communities from the ground up is absolutely inspiring. You'll be left with actionable steps you can take to support your own community and overwhelming gratitude for hometown champions like Majora.