This Is How You Could Be 'Younger' Than Your Actual Age, New Study Says
mbg Contributor
By Elizabeth Gerson
mbg Contributor
Elizabeth Gerson is a former mindbodygreen intern and a student at Stanford University studying Psychology and Communication with a specialization in Health & Development.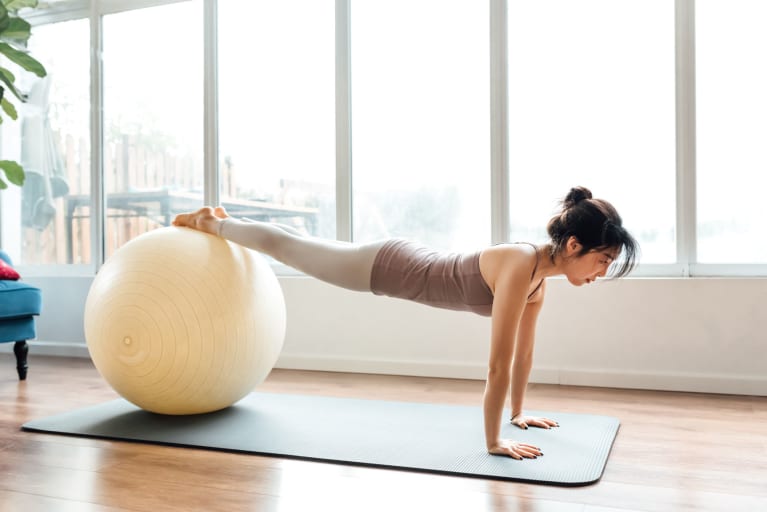 February 15, 2019 — 23:11 PM
Being young at heart has taken on a new—and much more important—meaning. Sure, birthdays come and go as we keep adding candles to the cake, but new research may have proved that age really is just a number.
Researchers out of the European Society of Cardiology found that how well you exercise is a better indicator of how long you'll live rather than your actual chronological age. Put simply (and a bit grimly), those who had an older physiological age had higher mortality rates than those whose exercise habits made them "younger."
To draw this conclusion, researchers followed over 125,000 people for about 24 years. By putting them through a series of progressively difficult treadmill tasks to get their heart rates pumping, they were able to spit out a stat called "A-BEST," or "Age Based on Exercise Stress Testing." This measure effectively served as the age that person should be, based on their exercise performance.
Out of the cohort of people in this longitudinal study who died, A-BEST predicted their mortality rates way better than their actual age, even after controlling for all sorts of other health-related factors (like gender, weight, and smoking habits, for example).
Unsurprisingly, this isn't the first time that exercise has been linked with longevity. An extensive study found that just 150 minutes per week of exercise could extend your life, and consistent cardio can help slow your body from aging. Exercise even seems to be a core commonality between those who live to their 90s and beyond.
Looking to work more exercise into your day? Find a habit that you love or sneak some movement into your already-existing routine. Who knows—in the years to come, we may be celebrating our fitness goals like birthdays.