Your 5-Step Guide To Dealing With A Super-Stressful Newsfeed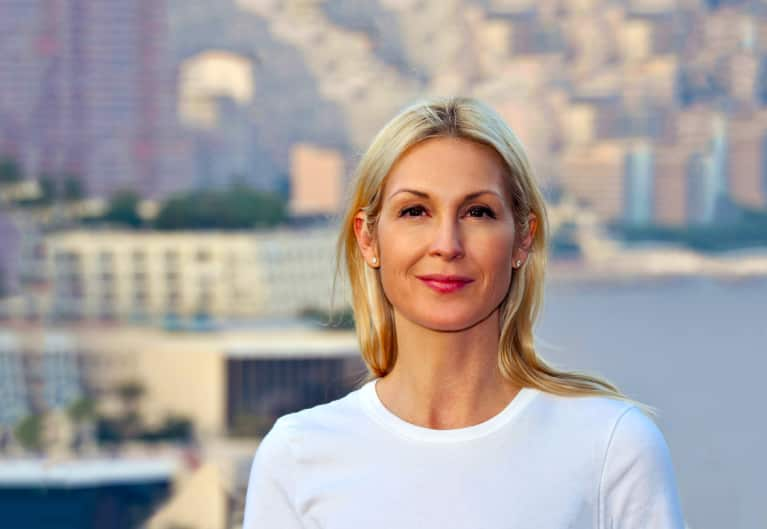 Last week, at mindbodygreen's inaugural supper series, our founder and CEO Jason Wachob sat down with Kelly Rutherford, actress, optimist, and activist, to discuss the power of positivity. Instead of focusing on how to boost happiness, Rutherford spoke about the unraveling #MeToo conversation and what it means for wellness.
It seems that, at this rate, at least once a week, news breaks of a prominent man exploiting his power by way of sexual misconduct. Unfortunately, Rutherford said this kind of behavior isn't news to her. It's always been that way and is simply starting to break to the public, no longer dusted under the rug.
"People are realizing that they have to be kind to themselves in order to be kind to other people."
In times like this, it's too easy to focus on the negative, to worry, and to be constantly enraged. (And according to positive psychologist Samantha Boardman's supper series chat, this is necessary sometimes.) But Rutherford's approach is different, perhaps because she's no stranger to Hollywood.
She's discovered a way to deal with the stress—process, feel, and let go of negativity as a primer for positivity.
Here are her tips for how to deal with a stressy news climate:
1. See the silver lining.
"I think it's an important time to take our focus away from the news, the negativity, and the crumbling of the old system and really focus on what we want the world to look like." It's true. If we reflect on the last year, there is one huge silver lining—reignited passion and action to stimulate real change for women, communities in need, and Mother Earth.
2. Find the yin to your yang, or the yang to your yin.
Rutherford is onto a new kind of balance. It has nothing to do with your to-do list—it's about how we approach our identities and the ability to be our true selves. "We've been seeing women become much more in touch with their masculine side, and we've been seeing men become much more involved in their feminine side," she noted, encouraging us not waste energy pretending to be someone else.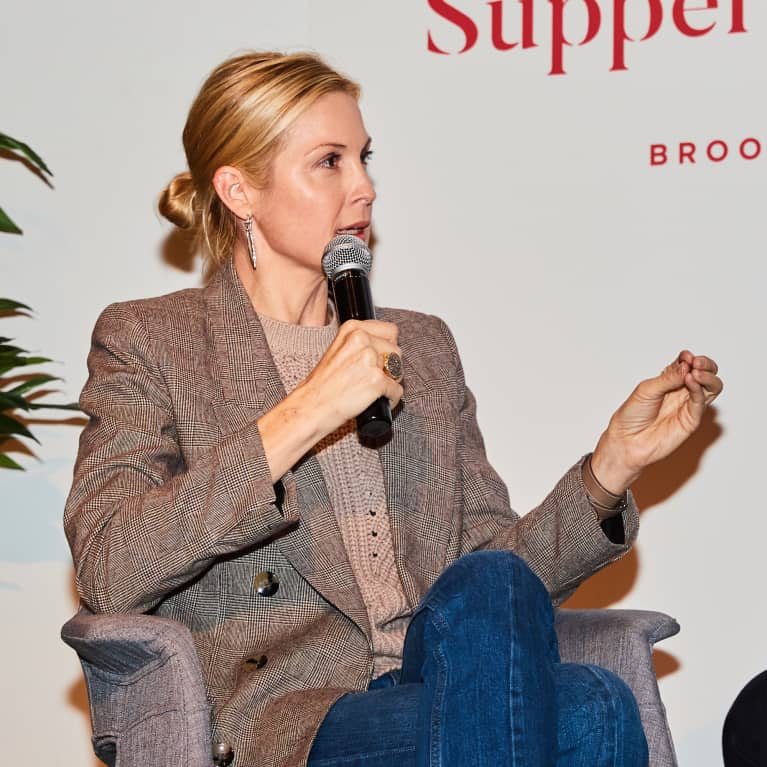 Healing always begins inside ourselves. Sometimes in times of crisis, the best way we can help the community is to tend to our own need. "The kinder we are to ourselves, the more we love ourselves, the more we take focus away from all the worry and the fear. In changing the focus—I think there's a healing that's happening." When we're approaching connecting from a place of self-love, the connection can be deeper.
Imagine if the ripple effect we were spreading was positivity rather than worry. When she gets caught in a spiral of anxiety and fear, Rutherford asks herself, "What good is it going to do for me to worry?" Focusing on action items, even small ones like being kind to everyone you encounter, can boost your mood and the moods of others around you, too.
5. Draw a connection by honoring one another no matter who you are.
At mindbodygreen, You. We. All. is our new mantra. Rutherford had a great insight that night. She said, "The we is love." If we can honor one another wherever we go, the world would be a better place.
Making a habit of being more kind and less judgmental every day, to everybody, is no small act. We need our wellness toolbox now more than ever. Let it begin with you.
Want more behind-the-scenes of the supper series? Here's what positive psychologist Samantha Boardman said about the upside of anger.