You Can Now Find These Gut-Healthy Foods At CVS
mbg Health Contributor
By Gretchen Lidicker, M.S.
mbg Health Contributor
Gretchen Lidicker earned her master's degree in physiology with a focus on alternative medicine from Georgetown University. She is the author of "CBD Oil Everyday Secrets" and "Magnesium Everyday Secrets."
In recent years, CVS Health began taking the lead to make our country healthier. They removed all tobacco products from their shelves, created Minute Clinics in their stores, and invested in programs that help combat the opioid epidemic. And now, they just announced that beginning this spring, they will feature more than 40 products with gut-heathy ingredients, displayed in more than 2,500 of their 9,800 locations nationwide. This will include supplements, snacks, beverages, and breakfast items.
Here at mindbodygreen, we've been talking about gut health—and the importance of eating gut-friendly foods like leafy greens, nuts and seeds, and healthy fats—for years on end. And now, finally, we see a shift occurring in the rest of the world. People are starting to value their gut health and more specifically, their microbiome, which is the community of bacteria living in our GI tract.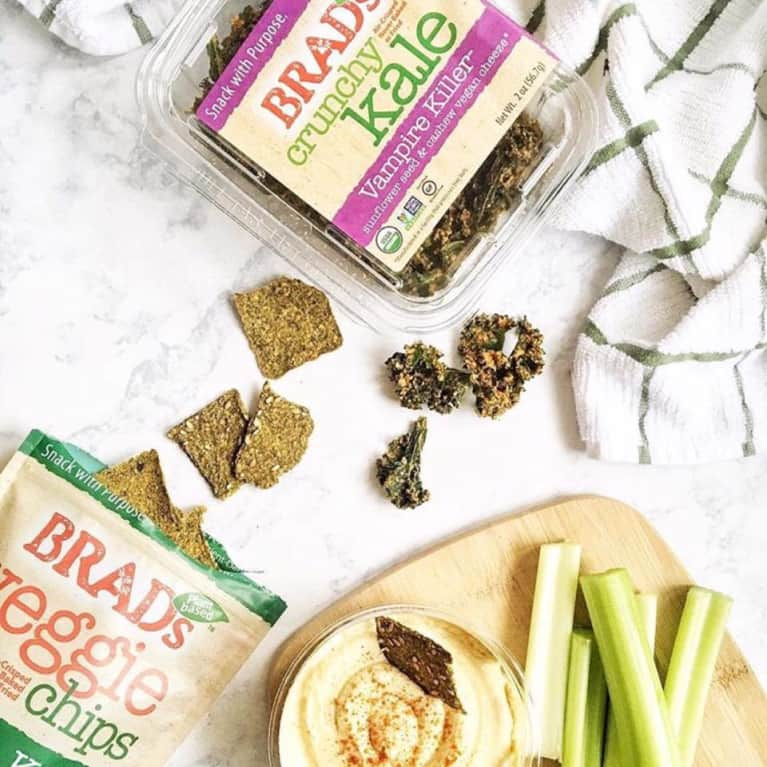 Some examples of the snacks CVS is showcasing include 3 Bears Oatmeal, Farmhouse Culture Kraut Krisps, Brad's Crunchy Kale With Probiotics, and GoLive Probiotic & Prebiotic Water.
What else is CVS doing to get us healthier and happier? They are dedicating at least 25 percent of their checkout area—typically dedicated to candies and other unhealthy items—to more nutritious choices like RxBars and LÄRABARs, which are two of mbg's healthiest energy bars of the year. They are also labeling products that are heart healthy, good sources of protein, gluten-free, sugar-free, organic, and non-GMO project-verified with easily visible shelf tags.
See how our top 10 food trends will shape how you eat this year.