Yes, Wellness In The Restaurant Industry Is Possible — Here's How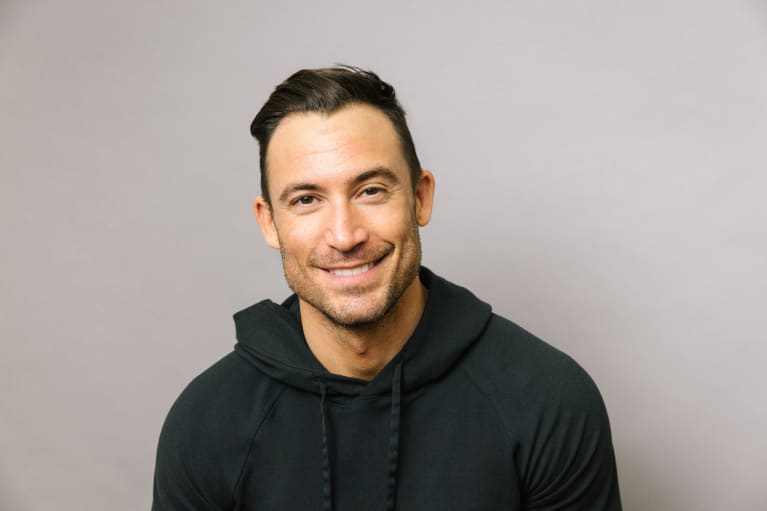 Love this? Want more? Stay up to date with the podcast by signing up for
our newsletter
. —The Editors
When Michael Chernow got his first restaurant job at the ripe age of 13, he felt like he arrived. Now, with many successful restaurants under his belt plus two kids, the founder of the NYC sustainable seafood restaurant Seamore's, co-owner of The Meatball Shop, and executive culture officer of WellWell, a functional beverage brand offering sports and wellness drinks, is taking his love of fitness and nutrition to every endeavor.
It was that first gig that led to him becoming a dishwasher, then bartender, and eventually landed him a job as a bartender and server at Frank Prisinzano's restaurant Frank. It was then that he got into alcohol and drugs, which wasn't uncommon in the restaurant lifestyle.
One day Frank took him aside and said, "I love you, but I can't watch you do this," and said if he committed to getting sober, he could have his job back. This was a big enough incentive for Michael to get to the restaurant at eight in the morning sober and work.
Some guys he knew before he got sober started taking him to a Muay Thai boxing gym in NYC and told him to do that and release his energy and that if there was still some left to go for a run. This was a huge turning point for Michael; he'd been an athlete as a kid and said, "It just changed my life." Either he was at the restaurant working or at the gym, where he spent four hours a day training.
Since then fitness and wellness have become paramount in both his personal and professional life. When he opened his first restaurant at 28, he didn't have much time to go to the gym so instead would run to work and do pushups in the bathroom. Now he's waking up early in the morning, sometimes at 4:30 a.m. to get to the gym, so he can spend time with his family later on–whether it's morning or night he doesn't miss a day. Michael is also a big fan of functional nutrition and follows a mostly plant-based diet incorporating some protein and a little carbohydrate into his meals.
Michael is so passionate about how fitness and wellness can affect our mental health that he's extended his philosophy beyond his personal life. When he opened Seamore's, he wanted to put an end to the idea that "the restaurant industry is all sex, drugs, rock 'n' roll, and smoking cigarettes." For the employee orientation, Michael brought in yoga and mindfulness teachers and did a two-day self-development program.
From that orientation, "fit squad" was created where once a quarter Seamore's employees in all locations can come together to take a fitness class or bring a trainer into one of the restaurants. Michael credits the fact that 90 percent of the staff is original to this orientation where people got to know each other on a deeper level and participate in something that improved their health.
This restaurateur is working to change the industry from the inside out through an emphasis on health and wellness. He's seen how transformative it's been in his own life and can't wait to continue to share it in his restaurants and businesses. Michael's inspiring story will encourage you to think about how wellness has already and could continue to propel your life forward in a positive direction. You'll be left with tangible ways to incorporate more healthy eating and accessible movement into your life and will be excited to share with your community.