Why We Should All Be A Little Easier On The Planet Today
mbg Sustainability Editor
By Emma Loewe
mbg Sustainability Editor
Emma Loewe is the Sustainability Editor at mindbodygreen and the author of "The Spirit Almanac: A Modern Guide To Ancient Self Care."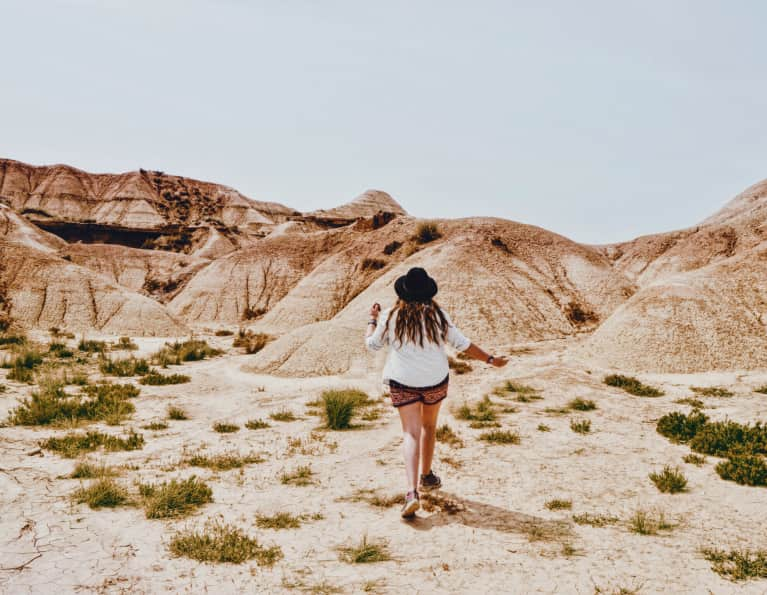 Today is World Environment Day, an occasion the United Nations has spearheaded to raise awareness and drive action on environmental issues. This year's theme is all about plastic pollution, which the UN is calling "one of the great environmental challenges of our time."
Global plastic production is projected to nearly double in the next 10-15 years, so the UN is challenging consumers and companies to take a stand against it in any way they can.
India will serve as this year's host and there are massive plastic cleanups planned throughout the country, including one scheduled to last an impressive 12 hours. One state within India is even working plastic collection into its religious rites, asking thousands of people to collect trash on an 18-mile walk to reach a sacred temple in the mountains. Across the world in Peru, they're preaching a "trash is not garbage" philosophy and using dozens of plastic bottles to make ponchilas, a backpack and poncho concept for kids.
"To beat plastic pollution, we need to entirely rethink our approach to designing, producing, and using plastic products," the World Environment Day website reads. "There are so many things that we can do—from asking the restaurants you frequent to stop using plastic straws, to bringing your own coffee mug to work, to pressuring your local authorities to improve how they manage your city's waste."
This collection of recent mbg articles lists a few of our top tips and tricks for avoiding plastic pollution and profiles the people leading the plastic-free crusade. We hope they inspire your eco-friendly action, today and every day.
"Step 1: Download This Phone App. Step 2: Change The World"
Litterati is a phone application that helps you log the trash you pick up in your community to feed into a global trash database that will help inform policy decisions. The app just partnered with the UN for World Environment Day to promote clean-up events and toolkits, making it even easier to make your cleanup really count.
"The Question Bonnie Wright Asks Herself Every Time She Shops"
The actress and activist's quick "pollution journal" routine can majorly reduce your environmental impact.
"Why Recycling Won't Save The Planet (And The One Change That Actually Might)"
In this intimate profile, the founder of one of the world's leading recycling companies shares why recycling doesn't go far enough. Check out his take on the one mindset shift that could actually reduce our plastic pollution for good.
"How To Reduce Packaging When You Order Online"
One of the most annoying sources of plastic pollution? The packaging used for online orders. Here's a little hack for getting less unnecessary bubble wrap, plastic casing, etc. next time.
"People Who Make Hardly Any Trash Share Their Green Secrets"
A handful of people who manage to fit all of their trash into a mason jar share their secrets to going zero-waste.
"How A Celebrity Campaign Helped Seattle Go Green"
Check out how one grassroots campaign inspired an entire city to ban one of the most egregious examples of single-use plastics: plastic straws.