Do This Beach Workout For Strong, Toned Surfer Legs
Certified Personal Trainer
By Krista Stryker, NSCA-CPT
Certified Personal Trainer
Krista Stryker, NSCA-CPT is the author of The 12-Minute Athlete: Get Fitter, Faster, and Stronger Using HIIT and Your Bodyweight and a leading expert on HIIT and bodyweight fitness. She lives in Venice, California, and is a certified personal trainer through the National Strength and Conditioning Association.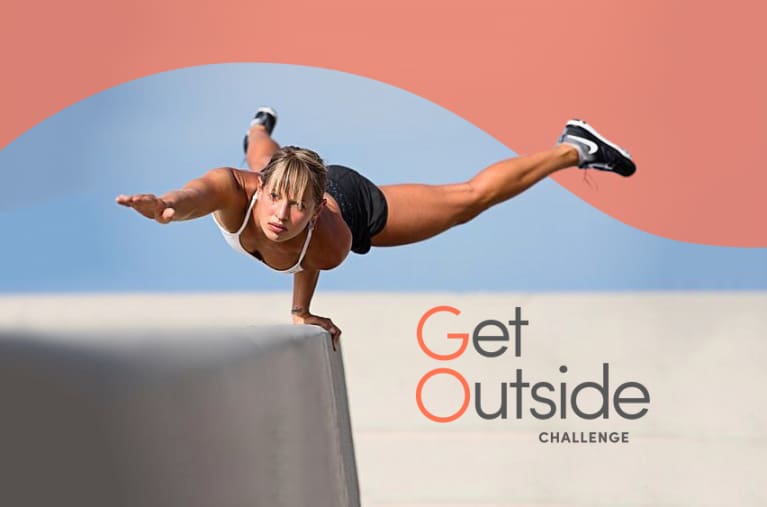 In an effort to help you soak in the final weeks of summer and be your happiest self, we're encouraging you to skip the gym and take your workouts outside this week. Run a few miles around your neighborhood, take on that trail you've been meaning to try, or flow through a yoga sequence at a nearby park. There's no wrong way to do it, as long as you're outside and having fun. Make sure to join in on Instagram, and don't forget to tag your friends!
I used to think it was nearly impossible to get a good workout in outside the gym. But these days, my absolute favorite workouts are outside—whether they're at a beach, in an outdoor fitness area, or just at a nearby park. I've learned to really enjoy how outdoor exercise forces me to be creative with whatever equipment happens to be around, and getting my sweat on in the fresh air and sunshine ultimately results in better, more fulfilling workouts.
Since it's summer and I'm trying to soak in every moment, I've been doing a lot of my workouts on the beach, and they've inspired me to strengthen my legs to improve my surfing performance. Here are five exercises you can do on the beach if you want strong, toned surfer legs.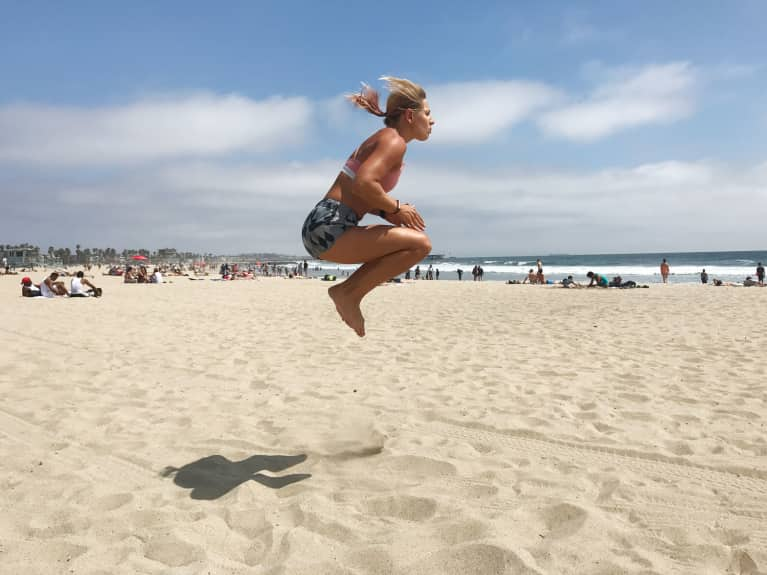 Start in a kneeling position while pulling your shoulders back and bracing your core. Sit back slightly, then thrust your hips as you jump your legs up so that the bottom of your feet are on the ground and your body is in a deep squat position. Immediately do a tuck jump, bringing your knees toward your chest, then step down to the starting kneeling position and repeat.
Start in a squat position with one hand touching the ground. Jump up as high as you can, rotating 180 degrees midair. Land back in a squat position, touching the ground with the opposite hand. Repeat.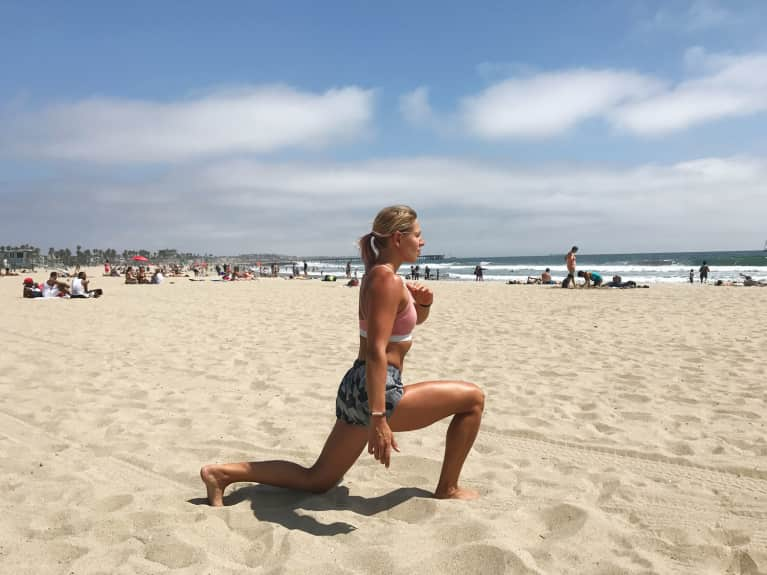 Start in a lunge position with your knees touching or almost touching the floor. Without pausing, alternate legs, bringing your opposite leg forward into a lunge position. Continue alternating legs while moving forward.
From standing, squat down and jump as far forward as you can, explosively. Repeat, trying not to pause in between jumps.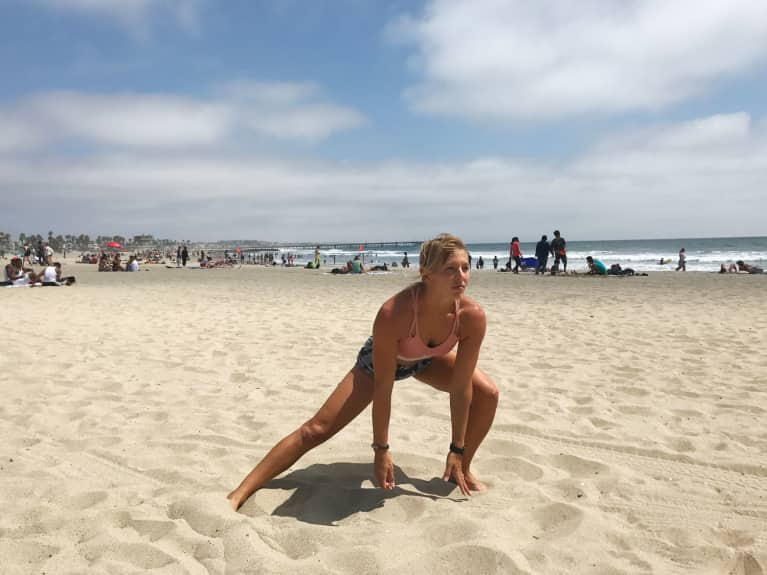 Stand in a side lunge position with one leg bent parallel to the floor and the other leg straight to the side. Jump up explosively as you switch legs. Now the previously straight leg will be bent, and the previously bent leg will be straight to the other side. Try to keep your core tight and stay as low as possible as you switch sides as fast as you can.
Got the surfer legs down? These outdoor workouts are key to strengthening your running performance.