Working Out More Can Halve Your Risk of Dementia, Study Finds
mbg Editorial Assistant
By Eliza Sullivan
mbg Editorial Assistant
Eliza Sullivan is an editorial assistant at mindbodygreen. She received a B.S. journalism and a B.A. in english literature from Boston University.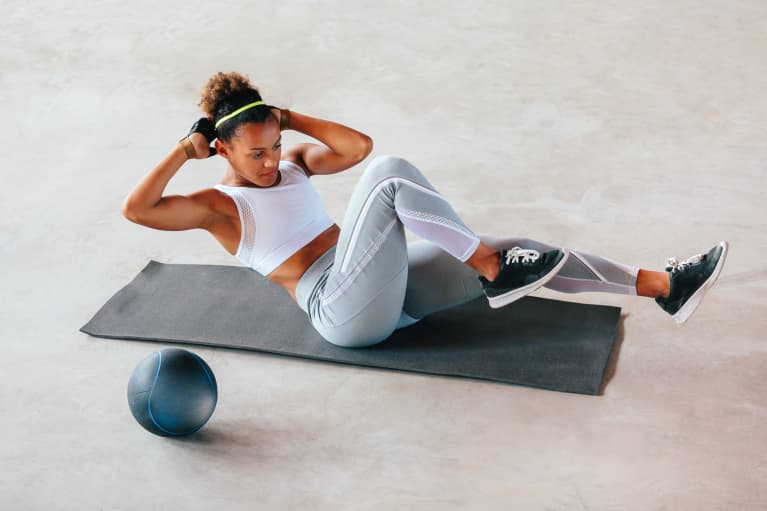 November 13, 2019 — 21:08 PM
Need motivation to begin your fitness journey? A new study has found that it's never too late to start reaping the benefits of exercise for delaying and preventing dementia.
The study, conducted in Norway and published in the Lancet: Public Health journal, concluded that improving physical fitness over time, even late in life, can delay the onset of dementia and even decrease the risk of dementia-related death.
"If you increase your cardiorespiratory fitness from poor to good you almost halve the risk of getting dementia," said Atefe Tari, MSc, lead author of the study and Ph.D. candidate at the Cardiac Exercise Research Group (CERG). "You also reduce the risk of dying from or with dementia."
What did the researchers find?
Working with data gathered over 30 years, Tari and her team sought to build on the current research proving poor health as an independent risk factor for dementia. By measuring the participants' fitness levels twice, 10 years apart, and then continuing with follow-ups throughout 2016, the researchers found that improving physical condition can seriously decrease the risk of dementia and dementia-related death.
"It is never too late to begin exercising," said Tari. "The average participant in our study was around 60 years old at baseline, and improvement in cardiorespiratory fitness was strongly linked to lower dementia risk."
The researchers used CERG's Fitness Calculator formula to calculate the fitness level of participants twice, waiting 10 years between the tests. By comparing that data with information from the Health and Memory Study in Nord-Trøndelag and the Norwegian Cause of Death Registry, researchers found that participants who had added more aerobic activity to their regular routine between the two surveys had decreased their risk of developing dementia by 48%. Researchers also found those who increased their physical activity level between the two tests were able to reduce their risk of dementia-related death by 28%.
Dementia—Alzheimer's disease, in particular—is one of the fastest-growing causes of death in America. Between 2000 and 2017, deaths from Alzheimer's grew by 145% compared to other leading causes of death like heart disease, which decreased over the same years. Alzheimer's accounts for 60 to 80% of all dementia-related diseases.
Currently, there is no cure for diseases associated with dementia, but studies such as this one provide further information for prevention. In particular, this study gives evidence that prevention efforts started later in life can still make a serious impact on preventing these diseases. This could prove promising for treatment, too, as these illnesses primarily affect the older population.
Wondering what type of activity is best for your brain health? Tari recommends focusing on workouts that raise your heart rate, and don't worry about not having time: She says twice a week is enough to lower your risk. "Regular exercise that makes you sweaty and out of breath will ensure your fitness will be good for your age," she said.
Exercise isn't the only way to decrease your chance of developing dementia: Improving diet and overall lifestyle can also make a major difference in delaying or preventing the onset of these diseases. Remember, your physical fitness is a critical part of keeping your mind-body connection healthy and strong.