How To Keep Houseplants Alive In Winter, From People Who Know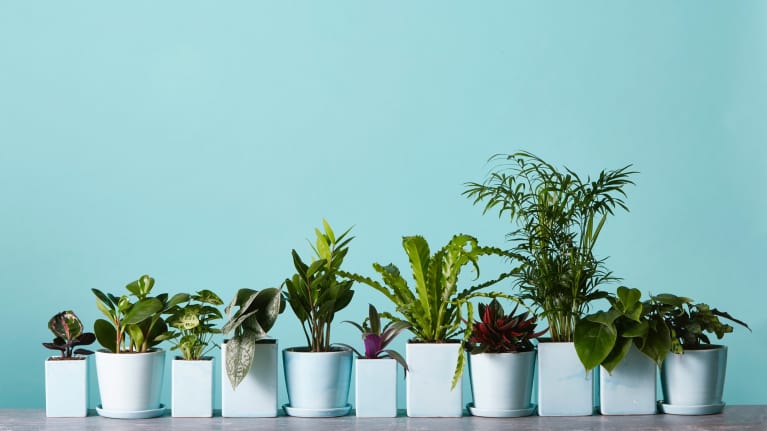 Our editors have independently chosen the products listed on this page. If you purchase something mentioned in this article, we may
earn a small commission
.
Plants, much like people, slow down in the winter. As the weather cools, many plants become dormant to save their energy for spring's big unveiling.
But even though plants tend to need a little less TLC this time of year, that doesn't mean you can ignore them altogether. We asked the experts, and this is everything you need to know about how to care for your plant pals over the next few months:
1. Beware of heaters and extreme temperatures.
Zoé Maurin, who works at Mama Petula plant shop in Paris, says to keep your plants away from blasting heaters. "The leaves can burn and the heat dries the soil really fast," she warns.
This speaks to a general rule of thumb that you should try to keep a plant's surroundings as moderate as possible. Juliette Vassilkioti of online marketplace My City Plants suggests sticking to a temperature between 69°F and 80°F and trying not to expose plants to hot or cold air. So avoid placing plants next to open or drafty windows too!
2. Bring on the humidity.
In addition to even-keeled temperatures, your plants also prefer a bit of humidity in the winter months. "If your skin is feeling dry, imagine how your plants feel," says Danae Horst, founder of L.A.-based plant shop Folia Collective. "Dry winter air and heaters running more means you'll need to add humidity to the rooms you keep plants in, especially if you have tropicals, which many indoor plants are."
There are a few different ways to ensure your home has optimal humidity for your plants. If you don't have a humidifier, Horst recommends humidity trays filled with a shallow layer of water and pebbles that plants can sit atop. Vassilkioti mists the air around her plant pals daily, while Summer Rayne Oakes, a nature lover who lives surrounded by 500 houseplants, uses humidifiers. "I have a BONECO, which you can program the level of humidity," she says. "I personally like to keep it in the 50 to 70 percent range."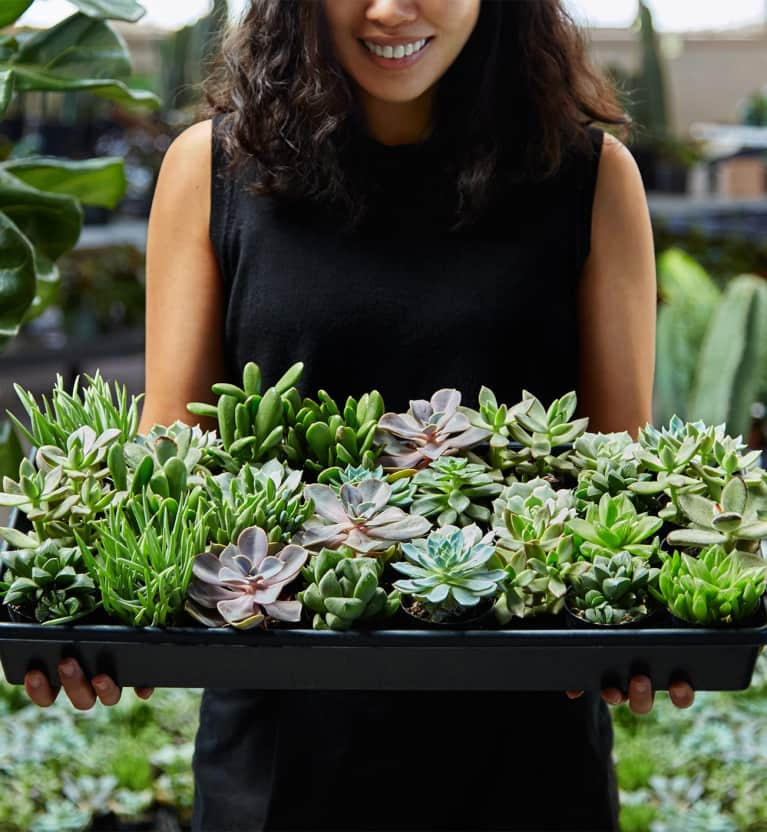 3. Harness the daylight you have.
Through winter's long nights, the pros say to make sure your plants still receive an hour or two of direct sunlight each day—especially if they're a tropical variety. Horst recommends rearranging them early on in the season so they harness as much light from windows as possible. "You may need to move them closer to a window, or change the area of the room they are located in," she says. "If you notice lots of yellowing leaves, or other major changes in a plant's appearance and aren't able to provide more light, consider a light bulb made just for growing plants."
Keep in mind that the less your plant is growing, the less water it needs. "Cut back on the watering, unless your heater is blaring and consequently drying out your plants' potting mix quicker than usual," advises Erin Marino of The Sill in New York City. "And try your best not to over-care for your plants." In fact, depending on the plant, you can forgo watering altogether. Cactuses tend to be all right without water from November to March.
5. Keep checking in on them.
Even though you won't need to tend to your plants as much in the winter months, Marino recommends a quick monthly maintenance check in which you dust their leaves and remove damaged leaves and stems. And, as you would the rest of the year, remember to water your plants if the soil is completely dry to the touch.
Worried that it's too late for your houseplant? Here's a 101 guide to bringing life back to plants that seem dead.