Yet Another Wildfire Hits California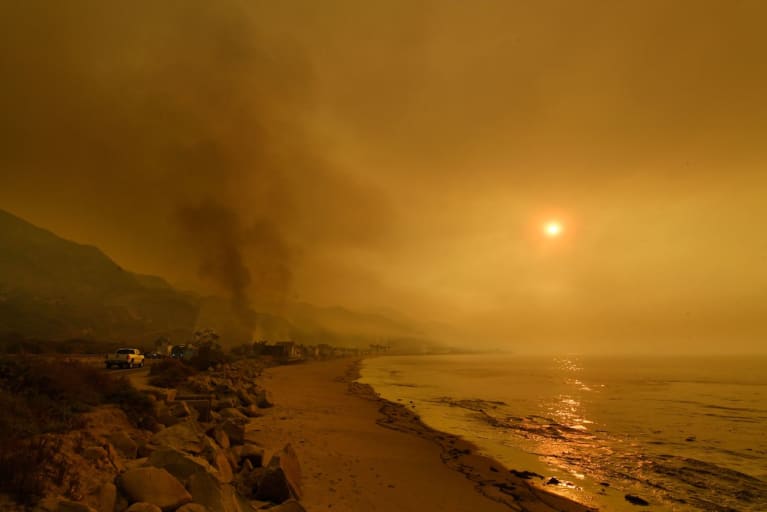 December 6, 2017 — 20:00 PM
Mere weeks after one of worst wildfires in state history hit Northern California, a new blaze is burning across Northwest Los Angeles today. At least 65,000 acres have been destroyed and 27,000 people have been forced to flee their homes in and around Ventura County since Monday.
Fueled by heavy winds and dry conditions, the fire has caused Governor Jerry Brown to declare a state of emergency. Fleets of firefighters are on the scene, but haven't yet been able to contain the blaze. Even though fall is usually peak wildfire season in California, years of on-and-off drought have made conditions especially dangerous this year.
"The prospects for containment are not good," Ventura County Fire Chief Mark Lorenzen said in a press briefing. "Really, Mother Nature's going to decide when we have the ability to put it out."
Our thoughts and best wishes are with those in California right now. Stay safe, monitor the fire conditions here, and go here for evacuation updates and shelter information.