In California? Here's How To Deal With The Smoke, Holistically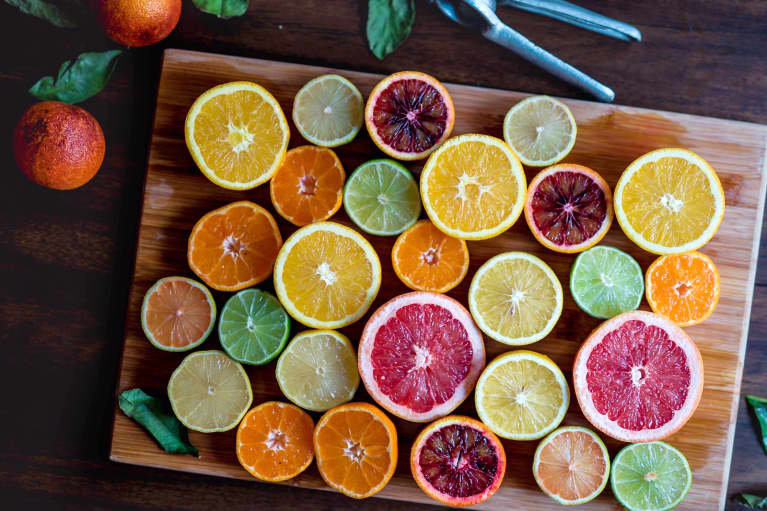 December 7, 2017 — 21:00 PM
The wildfires in Southern California rage on today and a new blaze broke out in Malibu this morning. State agencies have issued air quality alerts across LA county, as smoke and ash fill the sky. The tiny particulate matter in wildfire smoke has been shown to aggravate asthma and other heart and lung conditions, and cause burning eyes, runny nose, coughing, and shallow breathing. If your area has been affected, here are a few holistic ways to cut down on smoke inhalation:
If possible, you should stay inside and keep your windows closed. Ensure that your indoor air is as clean as possible by running your air conditioning (making sure to wipe down its filter first!), using a HEPA air filter if you have one, and avoiding burning anything—including candles. The Environmental Protection Agency also says it's not the time for a cleaning, since vacuuming can stir up the smoke particles that have settled in your home.
Holistic health coach Abby Phon, currently in Southern California herself, is supporting her system with plenty of superfoods. She recommends staying well hydrated and adding a few drops of chlorophyll to your water to increase oxygenation in the blood and detox the body. Phon also advises plenty of citrus and berries that are rich in vitamin C, which boosts immunity and has been shown to help mitigate the damage of smoke in some cases. Finally, sneak in adaptogens like Reishi and Cordyceps and immunity-boosting ingredients like turmeric and ginger to snacks and smoothies whenever possible.
3. Add some oils to the mix.
Since candles are out of the picture, try masking the fire smell and cleansing your home with essential oils instead. Diffusing peppermint can help soothe your respiratory system, and tea tree and eucalyptus are great for clearing the air too. If you don't own a diffuser, combine a few drops of essential oils and water in a spray bottle.
If you're a California resident, stay on top of evacuation warnings and shelter information here. And if you are having severe, persistent trouble breathing, try to move to an area further from the fires. If you're out of state but looking to help out, donate to the Humane Society of Ventura County, American Red Cross, or Ventura County Community Foundation, all of which are working to support displaced families.
Here are a few more ways to clear the air at home over the next few days.