A Business Owner On Why Shopping Small Is The Best Thing You Can Do
mbg Contributor
By Sara Weinreb
mbg Contributor
Sara Weinreb is the host of the Medium Well podcast and curator of the weekly email, Sara... lately.. She has a bachelor's degree from Tulane University.
Lately it seems like everything we possibly need in life can arrive at our doorstep in two days—with free shipping. No need to put on pants and leave the house or schlep a box up the stairs to your fourth-floor walkup, and certainly no need to interact with a live human being in the process.
And while I can't complain about the convenience factor, as a small-business owner and a values-driven consumer, I wonder what the future of local and small businesses will look like if we continue to try to pinch pennies by shopping only with the big guys. Call me extreme, but I refuse to shop from some of the big names online because I feel strongly that those companies are undermining my personal values and ethics, taking a toll on the environment, and lacking a real human connection—not to mention making it impossible for small businesses to keep up.
Now don't get me wrong, I am not against online shopping (heck, I own an online store!). But as with everything else in your life, your purchases should be intentional. Before mindlessly clicking around and shipping yourself two rolls of toilet paper you can easily grab down the block, consider the many benefits of shopping small and shopping local. Here are a few:
1. You are literally helping people achieve their dreams.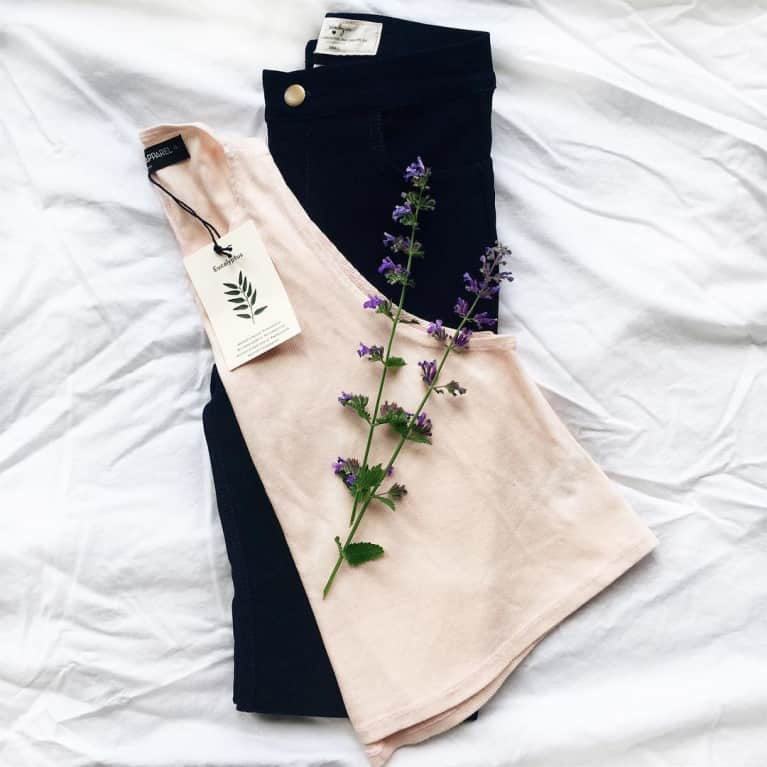 They say that when you shop local, a real live person does a happy dance when they get your order. Now while I cannot speak on behalf of other companies, that's certainly true in mine. I literally get a notification on my phone that I received an order, and that order is contributing to the success of my business and helping me further serve my customers. How often can you say that about buying a shirt? In return, small-business owners will continue to build their businesses to serve you and your needs. Everyone wins.
2. You support your local economy.
Remember that roll of toilet paper? If you buy it at a store in your neighborhood, the taxes are going to support your community, and you are supporting employing people in your community as well. The best part? Those dollars keep being paid forward—the local barista that made you your morning latte will spend her tip money at the local deli on her lunch break, the deli owner will bring his dry cleaning next door, and so on and so forth. The whole community is strengthened.
I truly believe that health and well-being centers so deeply around the community you build in your life.
3. You lessen the environmental impact of your purchases.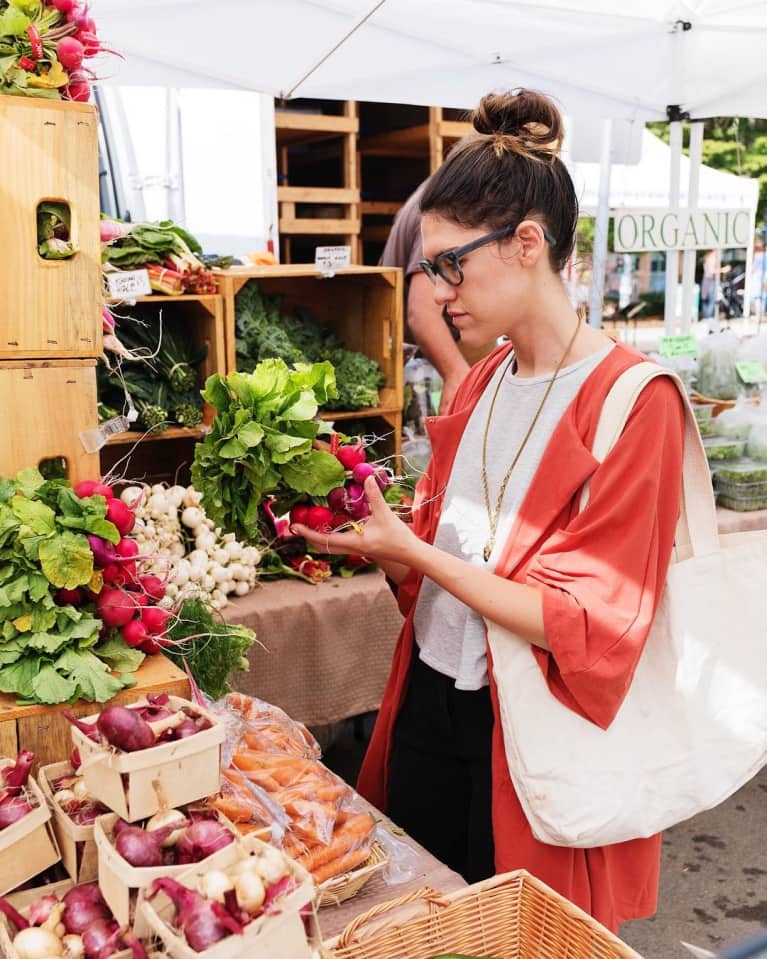 The amount of packaging and carbon emissions it takes to ship all our online orders is astonishing. We are shipping things across the country and globe that we can get by walking out our front door. In theory, shopping online could have a lower carbon footprint than driving to a store, but with widespread expedited shipping and inefficient packaging (many times online orders are sent in multiple boxes!), this usually isn't the case. And that's not even considering exchanges and returns! Small online businesses focus on shipping efficiency, and shopping locally allows you to cut out packaging altogether. (Always say no to a shopping bag unless you really need one!)
4. You help build your community.
I truly believe that health and well-being centers so deeply around the community you build in your life. By shopping small and local and supporting entrepreneurs, you are partaking in a community. That can be the community on your block or down the street, or a virtual community, but it is a group of individuals who cares about what you care about. It's human connection that will support you in your goals and daily lives. You get to be part of something larger than yourself. One of the reasons I love owning a business is the community I get to grow and the people who share the same values as me that I get to meet (virtually and in person!).
Next time you want a book, grab it at the local bookstore. Need a new T-shirt? Support one of the many small ethical brands across the internet and your local boutiques. Let how and what you purchase be as intentional as what you put in your body and your daily yoga practice. At the end of the day, where we shop matters for ourselves, our community, and the environment.
Here are eight questions to ask yourself the next time you go shopping for ethical, sustainable purchases.