Why You Should Never Toss Old Meds Down The Drain
Integrative Neurologist
By Ilene Ruhoy, M.D., Ph.D.
Integrative Neurologist
Dr. Ruhoy is a board-certified neurologist practicing integrative pediatric and adult neurology in Seattle. She is the owner and founder of the Center for Healing Neurology, and received her M.D. from the University of Pittsburgh School of Medicine.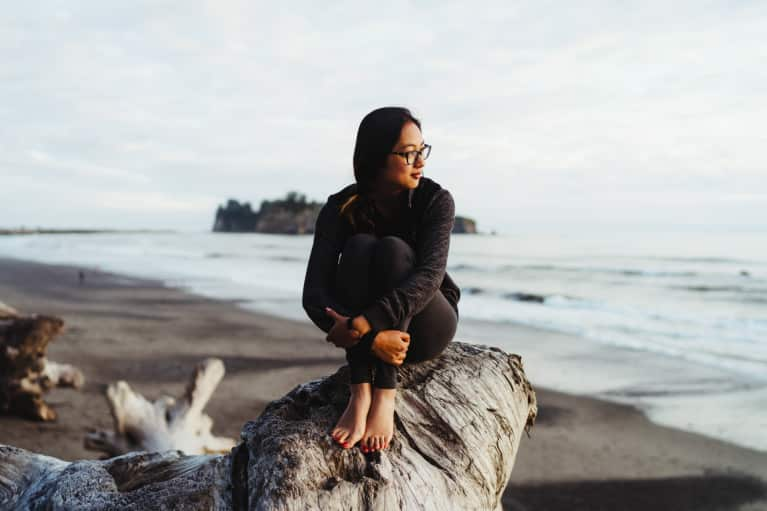 As a neurologist and an environmentalist, I spend a lot of time thinking about the health of humans and the nature that surrounds them. Residue from pharmaceuticals is one thing threatening both.
How do pharmaceuticals end up in the environment?
Let's take a step back. These days, we're prescribed medications for a variety of health ailments including high blood pressure, anxiety, pain, depression, and sleep. Sometimes we take them as directed; sometimes we don't. At times we experience side effects and are told to discontinue the medication. Other times we finish our treatment early.
Useless leftover medications then begin to accumulate in our medicine drawers, cabinets, and cupboards. But what do we do with them? Well, many of us flush them down the toilet or pour them into the sink.
I spent my doctoral dissertation in environmental toxicology looking into the pharmaceutical products in our waterways. It turns out, there are many. While more research still needs to be done, water sampling studies throughout the country reveal the presence of antidepressants, beta-blockers, anxiolytics, antibiotics, analgesics, antihypertensives, hormones, and more.
A decade of research has clearly demonstrated that meds in water have significant detrimental effects on other species who depend on these waterways for life. Amphibians, fish, and reptiles have shown altered gender ratios, dysfunctional reproductive capabilities, and developmental defects because of our medical debris. Exposure could also be a concern for children who are in critical developmental stages and are vulnerable to external forces.
Research on the human health effect of pharmaceuticals in the water is less clear, as it can be difficult to isolate the many exposures in a human study. Compounded exposure to even low concentrations of medication residues over years can change human physiology, though, but we need more data to know if this is happening. Researchers are currently focusing on the association of the health of a community and the health of the water and looking into the makeup of local water supplies around the country.
Current water treatment technology is not advanced enough to remove these medication residues. And even when we do take all our medication (and personal care products, by the way) as recommended, we excrete most of them in some form. Metabolites of drugs are excreted in our urine, our stool, and even our sweat.
If the idea of feeding your medication to the fishes doesn't appeal to you, I'd recommend looking into personalized medicine. In order to avoid wasted prescriptions, there are tests commercially available for some classes of medications to help us determine what we may or may not appropriately respond to. The process for this varies, so ask your doctor for more information. You can also ask about environmental risk assessment done by pharmaceutical manufacturing companies that assess the afterlife of a drug they are developing. Some county public health offices also have initiatives in place to better understand the consequences of the disposal of medications. The FDA offers some helpful guidelines here. They include putting medication in a closed container before tossing it in the trash or mixing it with something undesirable, such as used coffee grounds, dirt, or cat litter.
Medications aren't the only thing polluting our waterways. Here's a primer on other ways you can protect underwater life with your day-to-day routine.