Is Being Less Wasteful One Of Your Resolutions This Year? Here's The Secret
mbg Contributor
By Sara Weinreb
mbg Contributor
Sara Weinreb is the host of the Medium Well podcast and curator of the weekly email, Sara... lately.. She has a bachelor's degree from Tulane University.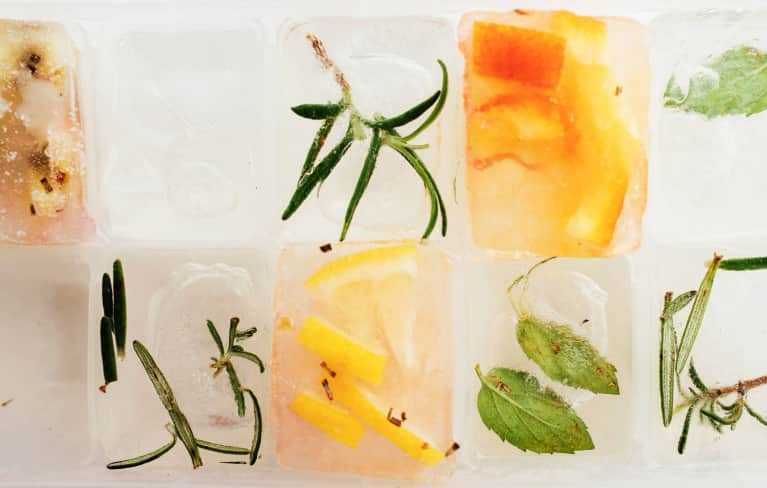 The U.N. warned us: We have 12 years before the damage we've done to the Earth becomes irreversible. Instead of letting reports like this paralyze us, let's use them to empower us. The experts are saying it's going to take a mix of large-scale change AND individual action to save our planet—and we want to help you do what you can. Consider our new series your no-excuses guide to cleaning up your act, one step at a time. Today, we're sharing a tip on how to cut down your waste in 2019.
My word of 2018 was "green," which I incorporated into my life in a number of ways, including deepening my commitment to living a low-waste lifestyle. While this largely meant deepening my commitment to habits I had already had started (carrying my own reusable utensils with me, shopping in the bulk section of the grocery store with my own containers, etc.), I tackled one big step last year that intimidated me: composting.
The problem: Our food waste majorly stinks for the planet.
I initially started composting as a way to take better stock of my food waste. When I throw a whole apple into the compost because it rotted, or when I toss herbs or pieces of vegetables that I didn't put to use in the compost, I take note so I can buy less or utilize my food better next time.
It may not seem like a big deal to throw food in the trash in the first place, since food biodegrades. However, as food breaks down, it produces methane, a greenhouse gas that plays a significant role in global warming. Considering food waste comprises 22 percent of solid waste landfill in the United States, it's prevalent enough to be a major player in climate change.
Our trash can be the earth's treasure.
Not only does composting keep your food excess out of landfill, therefore reducing methane emissions, but it also has its own host of environmental benefits. According to the EPA, composting can help increase the yield of crops, remediate contaminated soil, encourage water absorption in soil, and act as a highly effective and natural fertilizer, among other beneficial ways of supporting the earth. Our trash can be the earth's treasure.
But even considering these benefits, I still had a lot of questions and reservations about composting. Will it stink up my apartment? Where will I store it without attracting bugs? What if I am out of town or have plans during compost drop-off one week and I have to wait until the following week? Is this going to be a gross mess?
The "one small thing" solution: Make a resolution to keep up with a compost freezer this year.
I'm here to tell you that integrating composting into my life became manageable with one easy tool: my freezer.
By freezing my compost, all my concerns were addressed in one fell swoop. Freezing the compost ensures it doesn't smell or leak. I can leave it in the freezer as long as I need to before bringing it to a drop-off site, and it keeps it away from bugs (or pets!). The process is simple too—I just leave a paper bag from the grocery store in my freezer and fill it up throughout the week with my food scraps. When it's time to drop it off at the farmers market, I put the paper bag into a reusable tote bag and drop it off by dumping the whole paper bag into the drop-off site (you can even compost the paper bag!).
To my surprise, composting has quickly become one of my favorite elements of low-waste living. The ritual of composting my food and recognizing it will go back to supporting new growth presents a sense of calm to me, and it is so simple. Not to mention I produce significantly less trash, and the trash generally doesn't smell anymore! I didn't even realize how much I enjoyed composting until I headed out on a vacation for two weeks without a compost and I actually missed it.
While the first step in the process is to reduce our food waste in general, composting is a great option for what's left.
If you are interested in composting, a Google search or this handy resource from Literless will help you identify whether your city or town has drop-off sites. Take note of the regulations around what you need to drop your compost in (my parents' town requires a specific compostable plastic bag), as well as what you are allowed to compost, which varies widely between drop-off sites depending on their processing. Some compost drop-offs do not allow bones from meat, for example, while others do. And most will not accept compostable cups or plates since those require a specific kind of industrial processing.
If your town or city does not offer composting drop-off, you can start your own backyard compost if you have the space. Or you can even petition your city or town to start a local composting drop-off or curbside pickup.
In 2019, consider starting your own composting practice at home. While the first step in the process is to reduce our food waste in general, composting is a great option for what's left. You will quickly realize how easy it is when you keep it in the freezer and how the benefits trickle down to your trash and your ability to support the earth with your food scraps.