5 Things You Need To Know Today (October 4, 2018)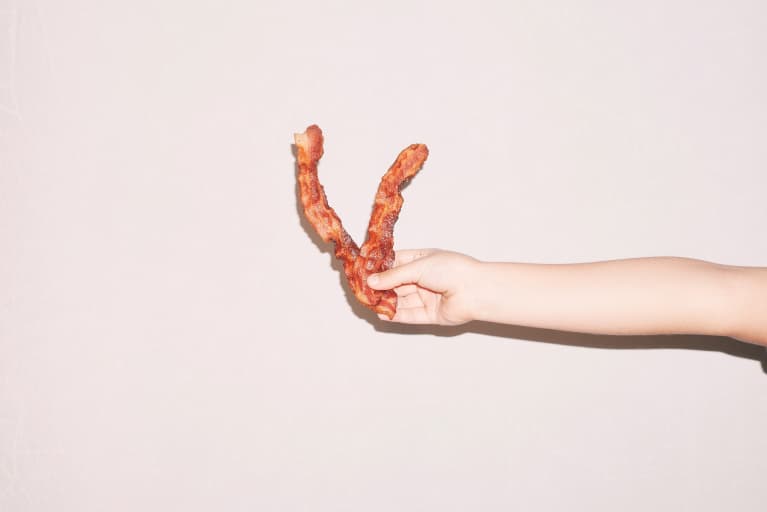 October 4, 2018 — 9:00 AM
1.
You might want to step away from the bacon.
A new study suggests that processed meats like bacon, sausage, and ham could increase the risk of breast cancer. While the World Health Organization has categorized processed meat as a carcinogen since 2015, this study compiled old research to quantify how dangerous it actually is. According to data on 1.2 million women, ones who regularly consumed processed meats had a 9 percent higher risk of breast cancer. However, more research needs to be done to prove that the two are directly correlated. (CNN)
2.
Do you really need that antibiotic? What to know this flu season.
A recent study in the Journal of the American Medical Association found that patients are often being prescribed antibiotics for the treatment of viral infections, such as respiratory tract infections, that cannot be treated by antibiotics. The findings showed that patients gave doctors five stars if they prescribed them antibiotics. Internal medicine researcher Dr. Kathryn Martinez suggests that this could fuel increased unnecessary antibiotic prescriptions if doctors are influenced by their ratings. (mbg)
3.
We are slowing down but not as rapidly as we think.
Professor Ray Fair, an economist at Yale and marathon runner, developed a statistical analysis to answer the question, Do we all slow down with age? Dr. Fair teamed up with Yale colleague Edward Kaplan to create an algorithm that calculates people's predicted run times through age 95. The study found that our decline in speed is gradual until about age 80, and "even for 90-year-olds, the decline is limited," says Dr. Fair. (mbg)
4.
Apparently introverts want to be extroverts.
It seems there's a difference between needing alone time and wanting alone time. What many introverts want is actually just to be more extroverted, according to new research. A shocking 96 percent of people said they believe extroversion is more "socially desirable" than introversion. (The Cut)
5.
Turns out most consumers aren't sure what GMOs are.
Seven out of 10, actually, need an explainer on genetically modified organisms, according to a new online survey that polled over 1,000 adults. And while 32 percent are OK with GMOs in their food, the majority of participants felt like they don't know how GMOs affect overall health. It's a pretty big indication that the pro- and anti-GMO debate is still just that—a big debate—and it's more confusing than educational. (Food Dive)