How 'Eco-Feminism' Is Our Greatest Hope Against Climate Change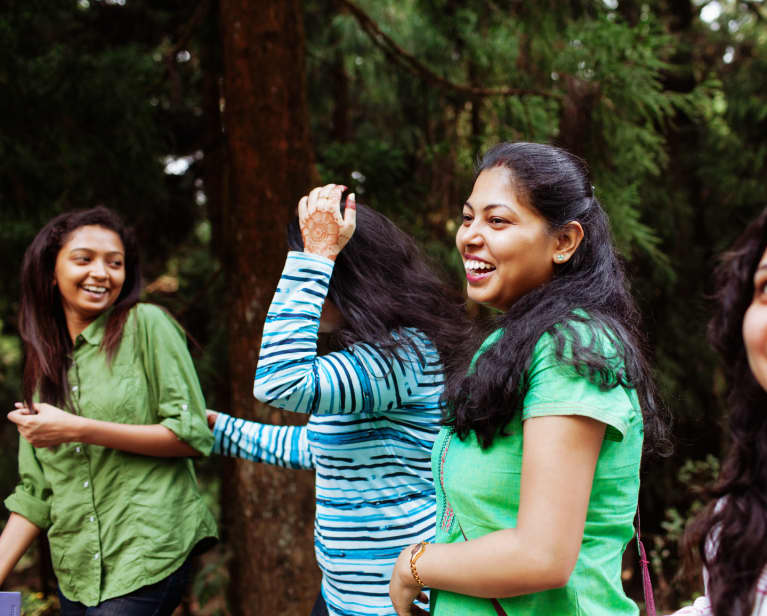 Our editors have independently chosen the products listed on this page. If you purchase something mentioned in this article, we may
earn a small commission
.
In this excerpt from Why Women Will Save the Planet, environmentalist Jenny Hawley summarizes leading research on how women have been left out of the climate change conversation—and what needs to happen for us to save the planet. Now in its second edition, this collection of essays from female thought leaders continues to spread a timeless message: Women will save the planet but not alone. Read on to find out how we can all shake off inherent biases and push forward to a more sustainable future together.
Women have been pioneers of the environmental movement from the beginning. Much of this campaigning work has focused on people and public health: clean water and air, green spaces, controls on pesticides in food. Fiona Reynolds describes Octavia Hill's efforts to improve public health through nature in Victorian England. Caroline Lucas points to the importance of scientist Rachel Carson's 1962 book Silent Spring, which sparked the American environmental movement.
Now it is recognized that today's greatest challenges and solutions to environmental sustainability—climate change, food production, land use, consumption, population growth—are fundamentally about people.
Too many in the environmental movement have understood the importance of women's empowerment narrowly and simply as improving sexual and reproductive health and rights in order to reduce population growth. This then also restricts the analysis on women's empowerment to those countries where women do not have these rights. Sarah Fisher argues cogently that ensuring sexual and reproductive health and rights for women is essential in its own right but also as a means of empowering women as agents of environmental change.
Put simply, women make up half of society and therefore must be part of the solution.
How gender bias affects the way women interact with the world.
As a mother of a boy and a girl, I've been surprised at how differently they are treated by many people and how children's toys and clothes are still labeled for boys and girls—gender differences that quickly turn into damaging inequalities. This extends into children's experience of their environment. Getting muddy, climbing trees, or collecting insects are often seen as boys' activities, influencing children's lifelong connections with nature.
Cultural assumptions about gender are powerful and often taken for granted. Interventions such as the viral #LikeAGirl campaign in 2014 help to expose how commonly used language reinforces gender bias and undermines women and girls.
Rooting out this bias in our cultures and social structures is an essential step, not only in achieving gender equality and social justice but in environmental sustainability, too.
Many of the experts in this book provide evidence of gender bias across social sectors—in education and academic research, politics, business, and even in climate change adaptation plans. Women are often not considered, however consciously, as being suitable or able to perform certain roles. Even in the fashion industry, predominantly aimed at women as consumers, men dominate in senior positions as decision-makers and managers.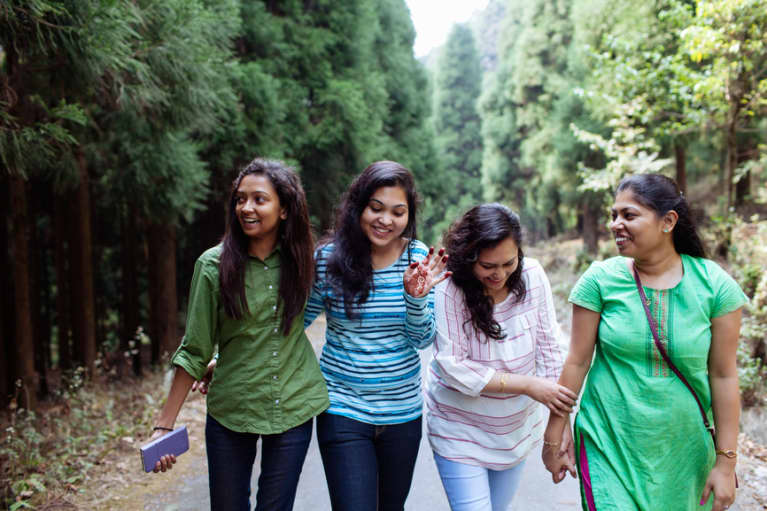 The same is too true of the environmental movement; as U.S.-based journalist Suzanne Goldenberg has highlighted: "the very top of 'Big Green' is as white and male as a Tea Party meetup." A November 2014 comment piece in the journal Nature points to the dominance of male voices in the conservation movement, despite the presence of senior women.
Women will save the planet but not alone.
Why is this? Perhaps because the environment is often seen as "out there," as a separate category from society and the economy, even by those of us in the environmental movement itself. People and socio-economic factors have been blamed for environmental degradation, but we have not routinely taken a gendered approach to understanding environmental behaviors or to shaping campaigns and strategies. This has to change. Integration of gender throughout an organization is essential to ensuring gender equality in its work, and this takes conscious, explicit effort and ongoing monitoring and evaluation.
In many cases, in all sectors of society, women are not only underrepresented but undervalued; even where they have a place at the table, their voice is often not heard. Working practices and decision-making processes often exclude women or prevent them from reaching senior levels, for example when they are responsible for the care of children or other relatives, as well as household tasks. It is clear that full participation for women and men can only be achieved if household and community responsibilities are shared more equitably across society.
How we can work together to change the system.
Firstly, and perhaps most obviously, we know that ensuring gender equality through the empowerment of women is simply the right thing to do. The environmental movement has a responsibility to integrate this principle throughout its policies, programs, and practices, just as any organization, business, government, and community has. This will help to ensure that environmental interventions have a positive impact on the well-being of all—women and men.
Secondly, women's empowerment is critical to achieving environmental sustainability. This doesn't mean that women have all the solutions (and men are off the hook) nor, in my view, that women have any special "feminine" qualities that make us better environmental stewards. In other words, women will save the planet but not alone. Given the scale of the challenges we face, we must exploit all the available knowledge, skills, diversity, and creativity that humankind can bring. If we are to achieve environmental sustainability, we need gender equality in politics, business, education, religion, and, yes, environmental groups and other civil society organizations.
Finally, gender inequality is both a symptom and a cause of an unequal and environmentally damaging society. We cannot separate out the need for gender equality from other struggles for a fair, equal, and environmentally sustainable society. This means the environmental movement, the women's movement, and other movements for social justice and equality must work together. Undoubtedly this means challenging the male-dominated, growth-driven economic system that dominates our most powerful social institutions—politics, business, and the media. We need to create a system based on different values, where success is measured by integrated social and environmental outcomes, not profit or GDP. We need to focus again on the kind of world in which we want to live and the kind of lives we want to lead.
So how can you help? Achieving gender equality, social justice, and environmental sustainability is not going to be achieved without people like you agitating for change, whether in your workplace, in politics, or more broadly in society. We all have a part to play, whatever that may be.