Meet The Woman Getting To The Bottom Of Mental Illness In College Athletes
mbg Contributor
By Leigh Weingus
mbg Contributor
Leigh Weingus is a New York City based freelance journalist writing about health, wellness, feminism, entertainment, personal finance, and more. She received her bachelor's in English and Communication from the University of California, Davis.
Our editors have independently chosen the products listed on this page. If you purchase something mentioned in this article, we may
earn a small commission
.
When Kate Fagan was a college basketball player at the University of Colorado in the late '90s, there weren't a lot of resources for dealing with anxiety and depression. While Kate wouldn't classify herself as severely depressed, she was dealing with her own internal struggles. "I had a lot of anxiety about my sport, but it never tipped into self-harm," she explains. "I had always played basketball and thought it was fun, but this pressure-cooker environment is where I first struggled with anxiety and where I first started to question whether I was doing stuff I was passionate about or whether I was doing things for how other people would perceive me."
Kate's anxiety ran deeper than that. Deep down, she knew she was attracted to women, but the aforementioned "pressure cooker environment" wasn't exactly a safe space where she could open up about it. "College was when I first told myself that I was gay and allowed myself to recognize that as my truth," she says. "All the things I thought in high school that I would push away, that was the first time I allowed myself to say, yeah, I'm gay. But nobody talked about it. The go-to was to tell your very close circle and then at every other point in your life just pretend you're asexual."
Fifteen years later, Kate has a successful career as a journalist at ESPN, and her new book What Made Maddy Run topped best-seller lists within the first week. She's come a long way since her college days, and now her mission is to keep the conversation going surrounding mental illness on college campuses—and especially among college athletes.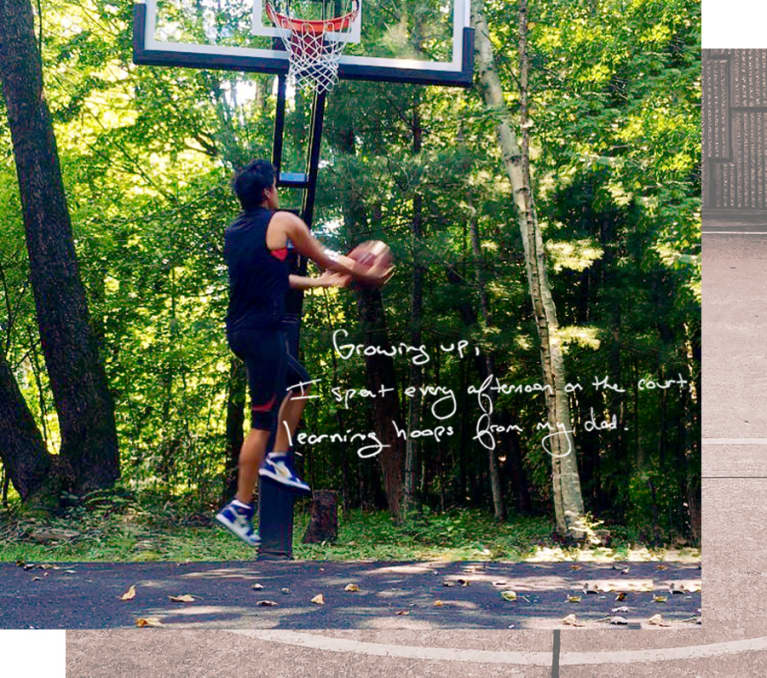 Kate didn't immediately graduate from college and come out to her friends and family. Actually, it took her until she was in her late 20s and early 30s to fully embrace it and open up about it.
"I remember the three months in college when I finally came to the realization that I was definitely gay. I played awful, the basketball court caused me even more anxiety because I couldn't focus properly, and I wasn't rested because I couldn't sleep. It was one of the most closeted environments anyone could ever be in, and the word 'lesbian' was met with disdain," she remembers. "Sometimes in the mornings when I couldn't sleep, I would go for a run in the woods, and that was the only time when I felt like I would be able to get through it, but then it would wear off."
She says that once she started working at ESPN, talking about her sexuality publicly became a little easier. "It really wasn't until I was 29 or 30 that I came out. I was just fed up with living a double life."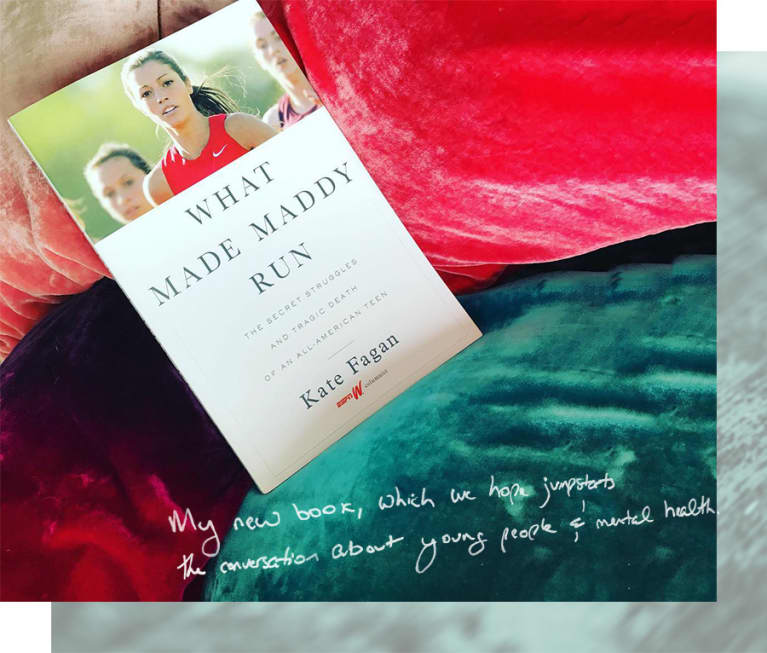 When Kate first heard about Madison Holleran, a 19-year-old track star at the University of Pennsylvania who had died by suicide in early 2014, it struck a chord. Having had her own struggles with depression as a college athlete, Kate knew she had to dive deeper into Madison's story, whose life had appeared so picture-perfect on the outside.
"When I heard about Madison's story, I just thought it was an interesting story and I wanted the answers," she admits. "But it wasn't until I got to know her and her friends that I started to realize how many more people needed to talk about this, especially when it comes to student athletes on college campuses."
In 2015, Kate wrote a story for ESPN about Madison's life and her final days, detailing what really goes on behind the happy Instagram photos so many college students post. Two years later, she released What Made Maddy Run. "I personally was painstaking about making sure that this book was interesting, and I tried to answer the journalistic questions we all ask what's acceptable to talk about among suicide professionals," she says. "I put the manuscript in the hands of the American Foundation for Suicide Prevention mostly with young people. And it doesn't stop there. I want to go to college campuses and actually talk to students and student athletes and having college counselors in the room so everybody can talk."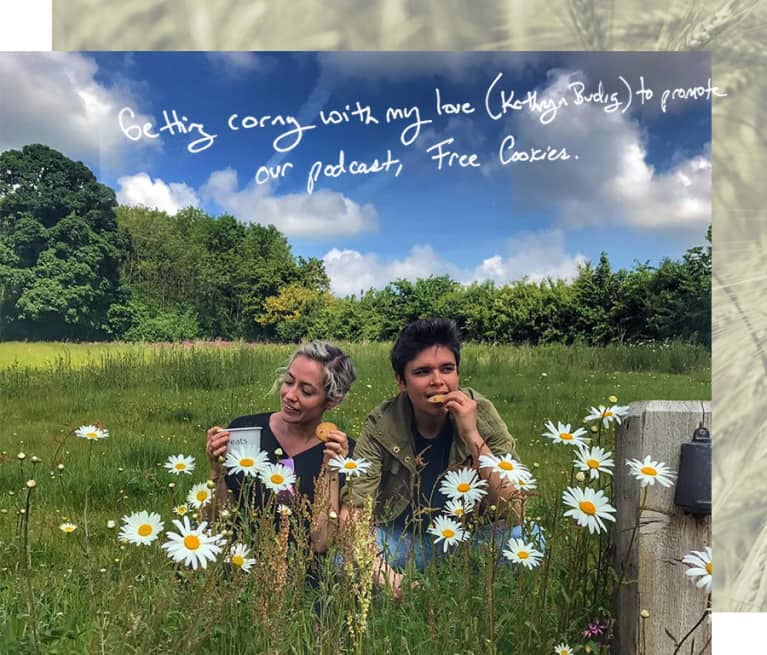 Continuing the conversation.
Kate's work won't end with telling the story of Madison Holleran's short life. She wants everyone to talk about anxiety and depression on college campuses more because, as she points out, when there's a physical injury, there are tons of professionals to jump in and fix it. The same isn't true for mental health resources.
"I want to meet these students. I want to talk to them and hear from them. I want to know what their stories are so they know they're not alone," she says. "If they can see it discussed on ESPN in a way that makes it not clinical or cold, I think that changes things. Ninety percent of my work is talking about sports, and that stuff is awesome, but I also love the time I can carve out to change someone's life."
Interested in the topic of mental illness among teens? Here's why everyone should watch the Netflix series 13 Reasons Why.