Water Is Not A Renewable Resource: An Inside Look Into The Water Crises Of Today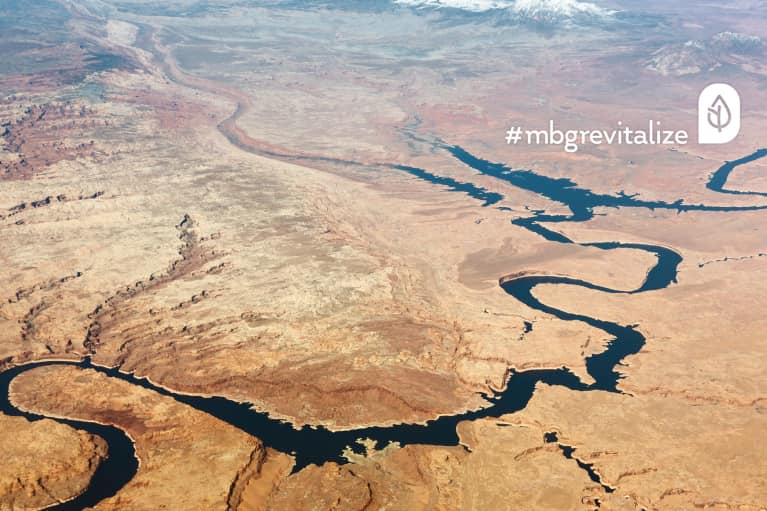 Our editors have independently chosen the products listed on this page. If you purchase something mentioned in this article, we may
earn a small commission
.
revitalize 2018 is on the horizon! Our fifth annual revitalize will gather the world's most knowledgeable experts and influential thought leaders for discussions on the biggest issues facing the world today—and how wellness is part of the solution. Get up to speed on the issues here, follow along as we go, and check out #mbgrevitalize on instagram and twitter! Then log on starting Monday, June 18 to watch coverage from revitalize—or even better, sign up now to receive early FREE access to our video library!
Who's ready for mbg revitalize? We're gearing up for our biggest weekend in wellness, featuring 250 of the most renowned doctors, healers, entrepreneurs, and activists of today. Amid the mountainous deserts of Arizona, we'll come together to unpack the three biggest issues facing our world today: food, shelter, and water.
It can be easy to take clean water for granted when it flows freely out of the tap. Yet the United Nations has predicted that as soon as 2025, two-thirds of the world's population could be dealing with water scarcity. As horror stories continue to come out of water-starved communities around the world—from Houston to Puerto Rico to Cape Town—our trust in the tap becomes less resolute.
At this year's revitalize, we are honored to welcome Christy Zenner, Ph.D., and Anecita Agustinez, two of the foremost experts on water access, to the main stage. Zenner, a professor at Fordham and author of Just Water: Theology, Ethics, and the Global Water Crisis, and Agustinez, a tribal policy adviser for the California Department of Water Resources who has been named one of the nine experts to watch on California water policy, will unpack how water crises start and share some of the most important ones of today. From there, they'll provide actionable, effective ways for everyone to become better stewards of their water—beyond just turning off the tap.
The silent water crisis that's brewing around the world.
Cities like Cape Town have proved that the water system is beyond complicated. "People following the news have the opportunity to see that the availability of fresh water is not a given and is deeply wedded to the institutions society has built up," Zenner told mbg earlier this year for a story on California's Central Valley, where 500,000 to 1 million people lack access to clean water. "These infrastructures that were once invisible to most of us in privileged places are starting to become visible. People are asking, 'Where does my water come from?'"
As the global population continues to soar and climate change influences the world's weather patterns, water access problems will likely worsen. As is the case in California, disenfranchised communities will likely be influenced the most. Agustinez has seen firsthand how water politics, weather patterns, and infrastructure converge to leave Native American communities in California without water. She tells mbg that on reservations, water isn't just important for drinking: It's a hallmark of ceremony and culture.
Get involved in the solution
Thankfully, such a nuanced and intricate problem is inspiring some incredibly thoughtful solutions. This year on mbg, we have profiled an activist who is running 100 marathons in 100 days to shine a light on water access, learned from an all-female team sailing around the world to clean up our water, and seen how a new solar panel design can extract clean water out of thin air.
Throughout the weekend we will celebrate these moments of success and hopefully brainstorm some more. Tune in and join the movement!
Have questions for these speakers? We want to hear 'em. Shoot an email to editors@mindbodygreen.com for a chance to have yours answered at revitalize.