Why This Woman Left Her Job As To Become A Full-Time Rock Climber
Written by
Leigh Weingus
Leigh Weingus is a New York City based freelance journalist writing about health, wellness, feminism, entertainment, personal finance, and more. She received her bachelor's in English and Communication from the University of California, Davis.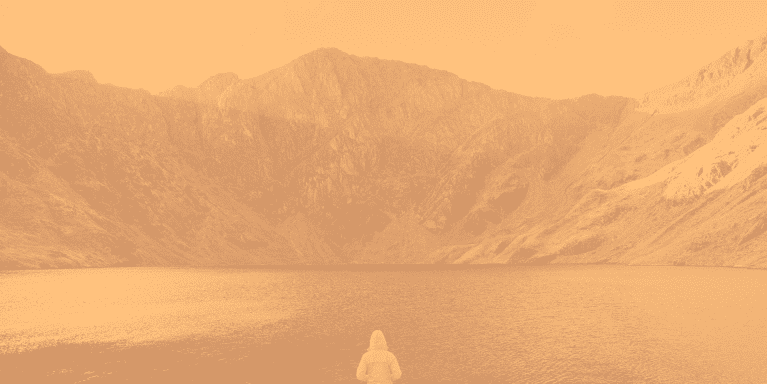 Heather Weidner loves setting goals. And at 36, she's already achieved quite a few of them. Weidner is a licensed veterinarian, and she recently completed one of the most difficult climbs in Colorado, China Doll, at an extremely elusive grade of 5.14 trad. Weidner's ascent was the fifth 5.14-trad climb ever completed by a woman.
"Every year, I set a really big goal for myself that I'm not sure I can accomplish, but if I did, it would be mega," she explains. "So for me that was the ultimate goal. Being able to achieve what you once thought was impossible is a rewarding experience. "
These days Weidner's primary profession is full-time rock climber, but that wasn't always the case. A few years back she was a practicing veterinarian, but she soon found herself called to the mountains. "People would say, you're crazy. You're quitting your job as a veterinarian to be a full-time rock climber? Which to me is so funny. It's not giving it up forever; I maintain my license," she explains. "This is who I am, and I'm also really inspired by women who push themselves. I want to be one of those women."
Finding mental strength in the darkest of times.
Although Weidner did in fact complete the goal she set out to accomplish in 2017, she didn't do it without difficulty. In fact, she tried 70 times before she actually completed the climb. "The darkest times were mainly this overwhelming feeling of, I'm trying my absolute hardest physically and mentally, and I'm not making progress," she says. "Day to day, what would get me through was celebrating small wins. It could be so subtle—I found a new hold, or I fell, but I felt a little stronger. For me, going through steps was helpful, like being able to do one chunk of the climb, then the next and the next and the next."
But most of the work came in when she wasn't making any progress at all—or even negative progress. "The darkness comes in when you're moving up and making progress, and then something happens and you're not doing well at all," says Weidner. "Our bodies are so complex and conditions change, and there are just so many factors that you can't always be making progress. That's what's hard for me, and I've been working on it a lot lately."
The excitement and relief of reaching the top.
Of course, Weidner did eventually reach the top of China Doll, and it was an incredible feeling. "It was a flood of relief mostly, because I'd worked on it for quite a long time—I'd put in about 70 tries," she says. "I couldn't believe it when I actually got through this part of the climb I'd never gotten through before. I almost blacked out. I had done those moves so many times, but it was almost automatic. I was trying so hard and screaming, and it was hard to even remember getting through it. Then I got to the upper rest and I just had the excitement and relief and nervousness, because you still have to do a little bit of climbing. It was unreal, because initially that climb felt impossible for me."
The key to achieving your dreams? Staying present.
In both her veterinary practice and rock climbing career, Weidner has achieved the most success when she has forced herself to stay present. "It comes down to being attentive to the task at hand," she explains, citing the example of feeling the warmth of the water on your hands as you wash the dishes and not letting your mind drift off to the next thing on your to-do list. "That can apply to anything you're doing. In rock climbing it comes down to more of a curiosity: How can I adjust my hips to reach this hold better? I think staying focused on whatever you're doing and being able to notice that dialogue when it comes up and label and shut it down. It's so easy to say and harder to practice, but eventually you'll get it."
Want more motivation from powerful women? Read up on why this Black-ish star is thriving as a 45-year-old single, child-free woman.