mbg Contributor
By Allison Daniels
mbg Contributor
Allison Daniels is a freelance writer currently living in New York. She received her bachelor's degree from Belmont University in creative writing and spanish.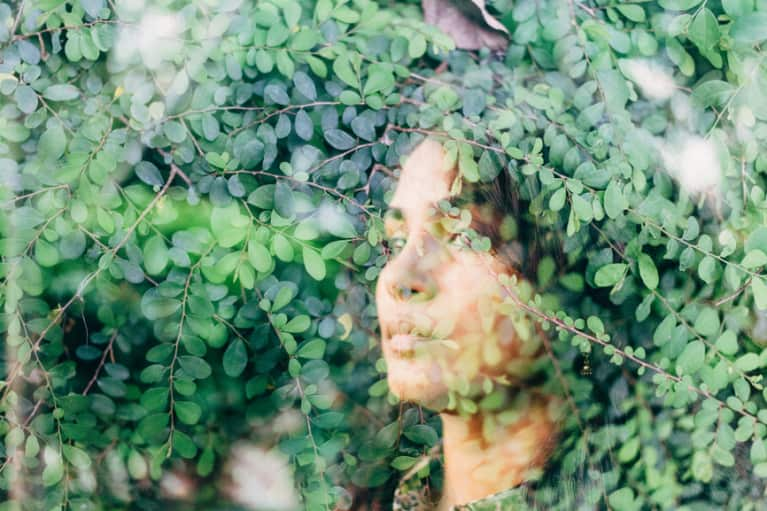 "What is the meaning of life?" "What is my true purpose?" If you believe that life is just one long chain of actions and reactions, that we live in an indifferent universe, you may not ask yourself those questions. But for those of you who know that your innate desires—to love and be loved, to make a meaningful impact, and to pursue a purpose that resonates with your soul—are divinely inspired, these questions inform your every thought and action.
Finding and walking the path of purpose is a lifelong undertaking. The day you find it isn't the day you reach the finish line—it's the day you start running the race. But how do you even get there? Finding your purpose can sometimes seem like trying to solve a math problem with half the numbers missing—it's hard to even know what you're looking for. And since no two people will ever walk exactly the same path, finding those answers is on you and only you. It's daunting, huh?
Last weekend, Hill Harper kicked off mbg's annual wellness event, revitalize, with some game-changing insights into finding and living your purpose. The actor, activist, and author spoke with fervor about the "holy key"—the moment, the action, the choice that unlocks your divine purpose. Just like your purpose, your holy key is utterly unique to you. It is something that, as Hill says, "the universe and your DNA" have created specifically for you.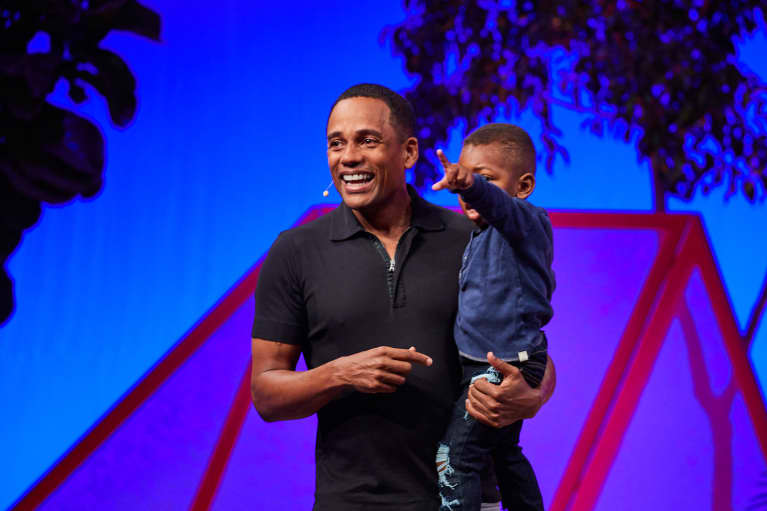 So, how do you recognize your holy key when it shows up?
When it comes to the really big stuff—achieving your goals, contributing without concern for credit—what always stands in the way? It's ego. The ego is an identity of your own construction, and its function is to keep you safe—physically, mentally, and emotionally. On the surface, that seems like a great thing. The trouble is that the ego often tries to protect you from threats that are necessary to face if you wish to pursue personal growth.
You know that your comfort zone is not where the magic happens. If you let your ego run the show, you will live and die in that comfort zone and miss out on the incredible potential you—you and no one else—have to change the world. Your holy key is nothing more or less than that which scares you most. If an opportunity presents itself to you that terrifies and electrifies you in the same breath, that opportunity has been divinely ordained for you. That call is the key that unlocks the door to your purpose.
As you evolve throughout your life, so will the way you are meant to express your purpose. There is not only one holy key, only one moment of revelation. Consider those moments of reassessment that appear in your life, in whatever form they take—whether a job opportunity, a failed relationship, or some other closed door—as forks in the road on your path to purpose. In these places you will find the key to the next phase of your journey. If you are open and willing to do the things that scare you most, you will always find your way to exactly the place you need to be.
Watch Hill's inspirational opening address here.