Why Talking About Money Is The Single Most Important Thing You Can Do For Your Marriage
Physical Therapist
By Laura Di Franco, MPT
Physical Therapist
Laura Di Franco, MPT, is a physical therapist with a practice in Bethesda, Maryland. With almost three decades of expertise in holistic physical therapy, six published books and a third-degree black belt in Tae Kwon Do, her energy and methods are contagious and unlike anything you're experienced.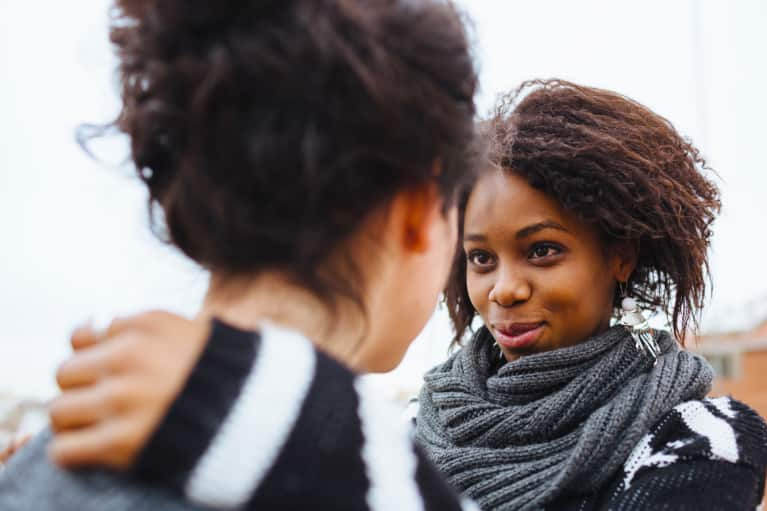 There are fundamental ideas to agree on when you're looking to commit to someone for the rest of your life. And like it or not, money is high on this list. But if you can talk about, develop a plan around, and freely and openly chat about money issues without judging each other or having to be right, you might just save your marriage.
Money is energy. When money becomes something to hide or a source of major stress, then you know something is off. Unfortunately, one study found that money is responsible for 22 percent of divorces. "Arguments about money are by far the top predictor of divorce," says Sonya Britt, Ph.D., assistant professor of family studies and human services and program director of personal financial planning. "It's not children, sex, in-laws, or anything else. It's money—for both men and women."
The bottom line is this: If you aren't talking about your money beliefs and having in-depth pow-wows about how each person relates to, thinks about, and envisions your financial future, you can bet there will major issues later on. Here are three reasons why talking about money might be the key to saving your marriage:
When it comes to any partnership, communication is key. So if you're talking about everything, you'll have a chance. No matter the topic, it's open, aware, and respectful communication that'll guide you forward instead of keeping you stuck in cyclical arguments that create frustration, negativity, anger, and resentment.
When you talk about it, you can change it. So you'll need to be brave. If it's not out loud, it's not real. So speaking up about money is how you'll get the conversation out of your head and started in the first place. If you're finding it difficult to speak up with your partner, this might take some practice. In the end, letting your partner know your concerns, getting that out of your mind and into an open conversation is the only way it will be resolved. It's also the fastest way to really understand whether you have a partner who'll meet you halfway and do the sometimes difficult work of growing and learning together. Awareness and courage are key here.
Talking about money gives you a great opportunity to learn, grow, and evolve. When you practice listening to the opinions and beliefs your partner has about money you can check in with your own and see if they align. If they don't, you can start asking yourself some questions, like: Does this belief serve me? Why do I think I'm right about this? What else is possible? When you take the personal sting out of someone else's beliefs and their determination to make you wrong, and listen with an open, aware, receptive mind, communication becomes this beautiful energy that enhances the connection between you rather than driving you apart.
Looking back, I see basic communication issues as the No. 1 reason for my own divorce. Whether the issue was money, kids, sex, or planning for our future, it seems a lack of open, aware, nonjudgmental, relaxed, and frequent communication was the problem. Talking more about money from the get-go may have been a solution to our problems.
Everyone has a different money mindset, and that mindset comes from very different upbringing and circumstances. But it's an important topic to address right away with someone you want to spend the rest of your life with. Be brave, speak up, and have the hard conversations. It may just save your marriage.
Does money actually buy happiness? Maybe. Read about how.