Midterm Election Making You Anxious? Science Says To Try This Game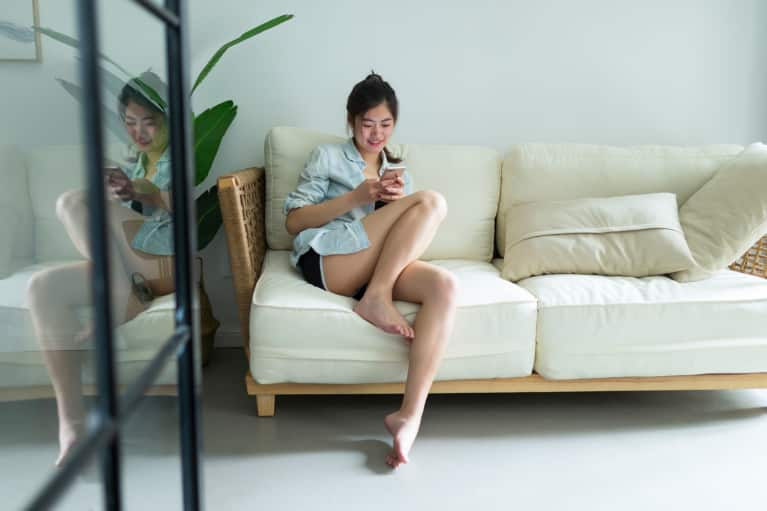 November 6, 2018 — 10:08 AM
Waiting is anxiety-inducing—plain and simple. Whether you're waiting to hear if you got the job or you're eyeing the midterm election results, uncertainty creates worry as people undoubtedly prepare for the worst. But scientists may have landed an unexpected solution for you: Tetris.
How? By inducing a mental state researchers call "flow," Tetris provides the right level of distraction needed when anxious. "The state of flow is one where you're completely absorbed or engaged in some kind of activity," Kate Sweeny, a psychologist at the University of California, Riverside, tells NPR.
A recent study, led by Sweeny and published in the journal Emotion, found the subjects that played the version of the tile-matching game that adapts to the players' skill level—not the super easy or hard version—were able to achieve flow and experienced more positive emotions and fewer negative emotions compared to the players in the easy or hard groups.
Achieving a state of flow requires striking a balance between an activity that challenges a person enough so they are not bored but not too much so they are frustrated. It also must have clear goals and provide some sort of feedback.
If you're wondering how you can get into a state of flow, you don't have to play Tetris. Any activity that captures your attention, so much so that time melts away, will help you reach this state. This could be hiking or playing chess or even, wait for it, a vinyasa flow.