Tracking Patagonia's Ascent From Clothing Company To Political Force
mbg Sustainability Editor
By Emma Loewe
mbg Sustainability Editor
Emma Loewe is the Sustainability Editor at mindbodygreen and the author of "The Spirit Almanac: A Modern Guide To Ancient Self Care."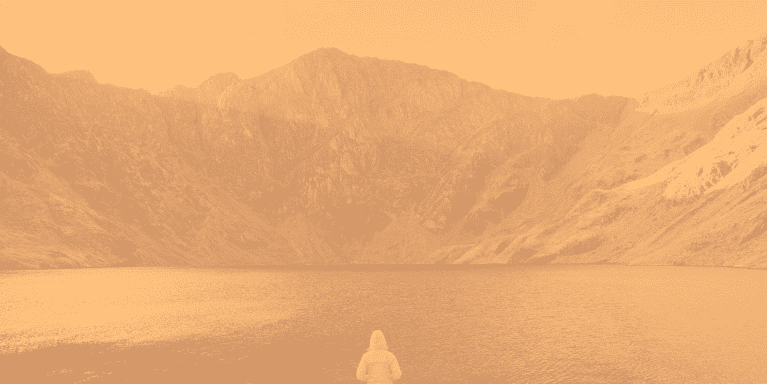 President Trump's decision to dramatically reduce the size of two national monuments sparked anger, fear, and outrage in many Americans. In the weeks since, outdoor brand Patagonia has emerged as a symbol of the resistance movement, publishing a campaign opposing the decision and ultimately suing the government for its attack on public lands. By now, many of us have seen its "The President Stole Your Land" statement—a unique example of a brand using its reach to push against the government. While it may seem like Patagonia's political debut happened almost overnight, it's actually been a long time coming.
"I didn't realize how much power we have. And to not use it would be irresponsible."
When talk of potential rollbacks on national monuments first began stirring last spring, the outdoor brand sponsored an unlikely hero: 9-year-old Robbie Bond from Hawaii, who was so troubled by the news that he decided to start his own nonprofit, Kids Speak for Parks, in resistance.
"I want to make sure that our national monuments are available for my kids and for future generations," Bond said when announcing the organization. "Our government needs to hear from us, the youngest among us, that our national parks are not for sale. You can't get the parks back once they are taken away." Thinking that you can't protect something you don't understand, he then spent his summer traveling to the parks in danger and using social media to build an "army of 4th graders" to sign on to his petition. He visited 12 parks, and now, with the help of his parents, he's looking into working with inner-city schools to give elementary school students the opportunity to visit faraway national parks and monuments.
Patagonia has offered an apparel sponsorship for the movement and helped secure funding for the grade-school trips. "Over and over, I've seen great things accomplished by only one person, whether it was taking down a useless dam, cleaning up a toxic canal, or taking down an evil government," Patagonia founder Yvon Chouinard said in an interview last month. "Robbie Bond is on track to be one of those exceptional persons."
Chouinard himself could be considered one too. The 78-year-old outdoorsman—who started the multimillion-dollar company by selling rock climbing gear out of his car in 1960s California—has been a vocal advocate for environmental causes throughout his career. And this latest attack on American trails hits home.
"I didn't realize how much power we have," Chouinard told Outside magazine over the summer. "And to not use it would be irresponsible."
The business case for rebellion.
Umbrella company Patagonia Works houses the apparel brand, Patagonia Provisions, and Patagonia Media. It's a physical extension of the clothing brand's mission to "use business to inspire and implement solutions to the environmental crisis" that has donated 1 percent of all sales to environmental nonprofits. Most recently, it has signed on to a lawsuit against the Trump administration for overstepping presidential power with the national monument decision. It's one of five lawsuits filed so far by American Indian tribes and environmental organizations like Access Fund, Natural Resources Defense Council, and Sierra Club. All of the lawsuits were filed in federal district court in D.C., and there's no word yet as to when they'll be tried.
In the weeks since Patagonia first made its lawsuit plan public, its sales have skyrocketed. The day after the announcement, their online sales were six times higher than normal, and they continue to be more profitable leading up to the holiday season. In response, some government officials are saying that the company's campaign is merely a ploy to sell more apparel.
To which, Chouinard says, "The outdoor industry is not in good shape. You do the right thing, it leads to more business. What am I going to do, say no?"
As the lines between business and politics become blurrier, one thing is for certain: Consumers are more hungry than ever for mission-driven companies that align with their values, and that can only be a good thing.
Read more about the national monument rollback everyone is talking about here and here.