5 Things You Need To Know Today (October 31, 2018)
mbg Contributor
By Caroline Muggia
mbg Contributor
Caroline Muggia is a writer, environmental advocate, and registered yoga teacher (E-RYT) with a B.A. in Environmental Studies & Psychology from Middlebury College.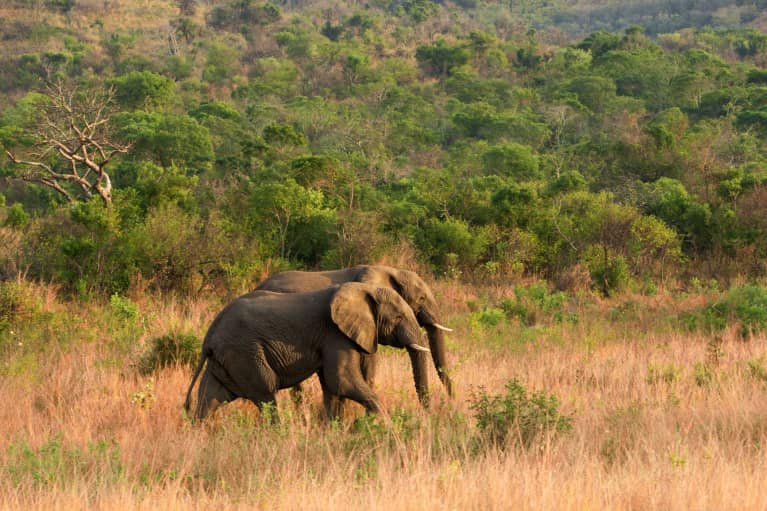 October 31, 2018 — 9:00 AM
1.
Wildlife populations have declined 60 percent in just 40 years.
The numbers in the World Wildlife Fund's 2018 report say it all. More than 4,000 mammals, birds, reptiles, and amphibian species have declined between 1970 and 2014, and the amount of land untouched by humans is suspected to have fallen from a quarter to a tenth. The WWF is calling for an international treaty, similar to the Paris climate agreement that would protect wildlife and reverse the man-made impacts of deforestation, pollution, and climate change. "We are the first generation to know we are destroying our planet and the last one that can do anything about it," says World Wildlife Fund UK chief executive Tanya Steele. (CNN)
2.
How about a "bacterial baptism"?
With an increase in C-sections in recent years, there are also reports citing higher rates of asthma, allergies, and obesity. Doctors speculate that this could be because babies are not being exposed to their mother's microbiomes as they are not traveling through the birth canal. Some small, preliminary studies are suggesting that what is known as "vaginal seeding" could be effective in reducing future disease, while some medical groups warn that this could expose the baby to harmful bacteria. (NPR)
3.
Dying from a broken heart may not be so far off.
A new study found that people who had recently lost a spouse had increased levels of inflammation, some on par with serious cardiovascular diseases. While grieving can be an important part of the healing process, this research suggests heavy grief that leads to feelings such as "life is meaningless" could induce levels of inflammation that could be life-threatening. This is news to grieve about. (Forbes)
4.
There may be a quick, noninvasive way to detect Alzheimer's earlier on.
And it starts with a new imaging technology called optical coherence tomography angiography (OCTA). Using this technology, two new studies found that small blood vessels at the back of the eye are different in Alzheimer's patients. Even those patients who had the disease in their family but were not symptomatic had these blood vessel alterations. Current diagnostic tools, like brain scans, are often done once a person is far into the disease. This new discovery and the cutting-edge technology to accompany, could allow for earlier diagnoses for more people. (ScienceDaily)
5.
More screen time could contribute to greater anxiety and depression in youth.
A recent study finds that increased hours spent on gaming, smartphones, and TV is connected to greater levels of anxiety and depression in children as young as 2 years old. The researchers found that even just one hour of screen time led to less curiosity, poorer self-control, worse emotional regulation, and difficulty completing tasks. Those who spent more than seven hours a day on screens (not uncommon) were two times as likely to be diagnosed with anxiety or depression as those who only spent an hour. It may not be popular to set screen limits in your family, but it could improve mental health, and that's worth a tough conversation. (EurekAlert!)