This Salad Chain Is Setting A Sustainable Example With A Smart To-Go Model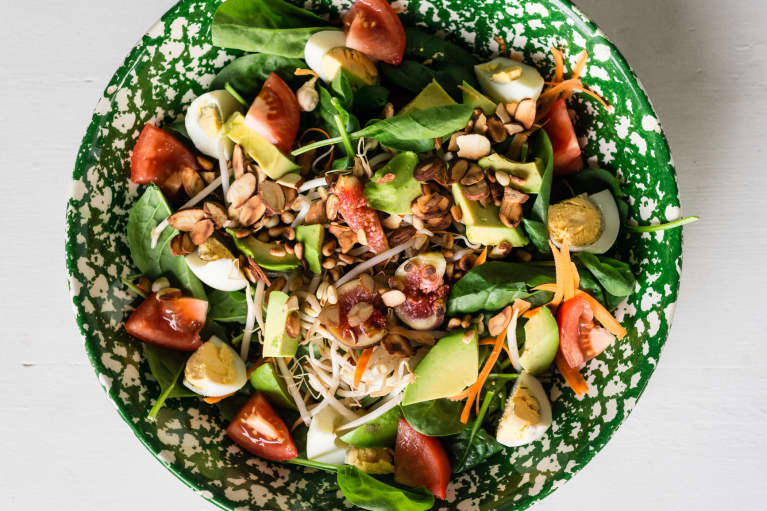 Taking your meals to-go tends to result in a trail of trash—plastic bowls, single-use silverware, and stacks of napkins. Just Salad is one chain reimagining a more sustainable food future with a clever program that diverts 75,000 pounds of plastic waste every year.
The fast-casual salad restaurant with 34 locations worldwide offers customers the option to buy a $1 reusable bowl and lid that they can clean and bring back for a discount on their next salad. Each time someone presents the BPA-free bowl, they will receive free salad toppings (yes, avocado included!). Just Salad continues to play around with new incentives for this program; earlier this May, you could have bought a bowl for $99 to get a free salad every day for the rest of the month.
While it may seem like a simple idea, this model is pretty revolutionary in the takeout space, where many chains are still busy making their to-go packaging recyclable or compostable. While this is a great step, it still means that more resource-intensive plastic needs to be created in the first place.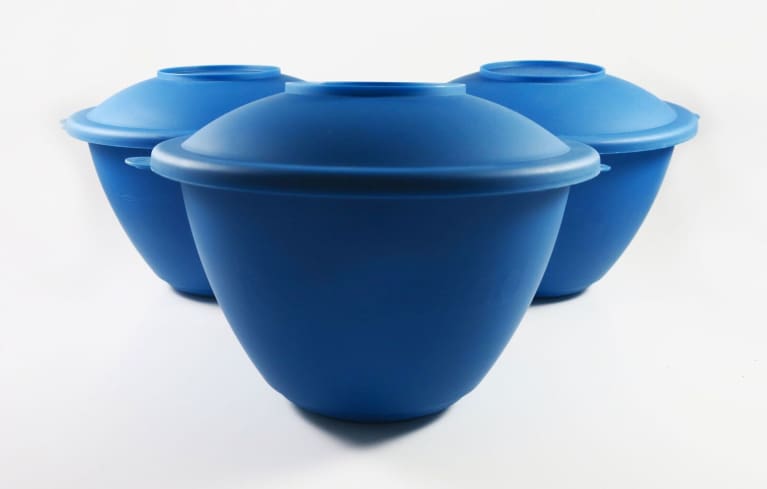 "In addition to increasing their waste diversion by 5 percent or more in 2017, most of Just Salad's waste diversion is source reduction, which is preventing waste before it is even made. Source reduction…is fundamentally different and more desirable than recycling, treatment, and disposal," Tayler Covington, a public affairs specialist for the Environmental Protection Agency, which recently presented the chain with an achievement award, told Edible Manhattan.
Moving forward, the chain is hoping to ditch containers plastic altogether. "We are looking to remove plastic bowls in 2019 in favor of fiber bowls but are continuing to do research on sustainability of those bowls," CEO Nick Kenner tells mindbodygreen.
Here's hoping this is just the start of a total reimagination of the takeout industry—one focused not only on ease of use but ease of impact, too.
We talked to an expert about why recycling just isn't enough. Find out why we need to start reusing more here.