Why I Look & Feel My Best Ever At 40 Years Old
Certified Personal Trainer
By Jessica Diaz
Certified Personal Trainer
Jessica Diaz is an inspirational wellness speaker and writer, sharing her journey of surviving a stroke to become the healthiest version of herself, mind and body. She is a certified yoga and barre instructor, mother of two, NCCA-certified personal trainer, Reiki master, and spokesperson for the American Stroke Association.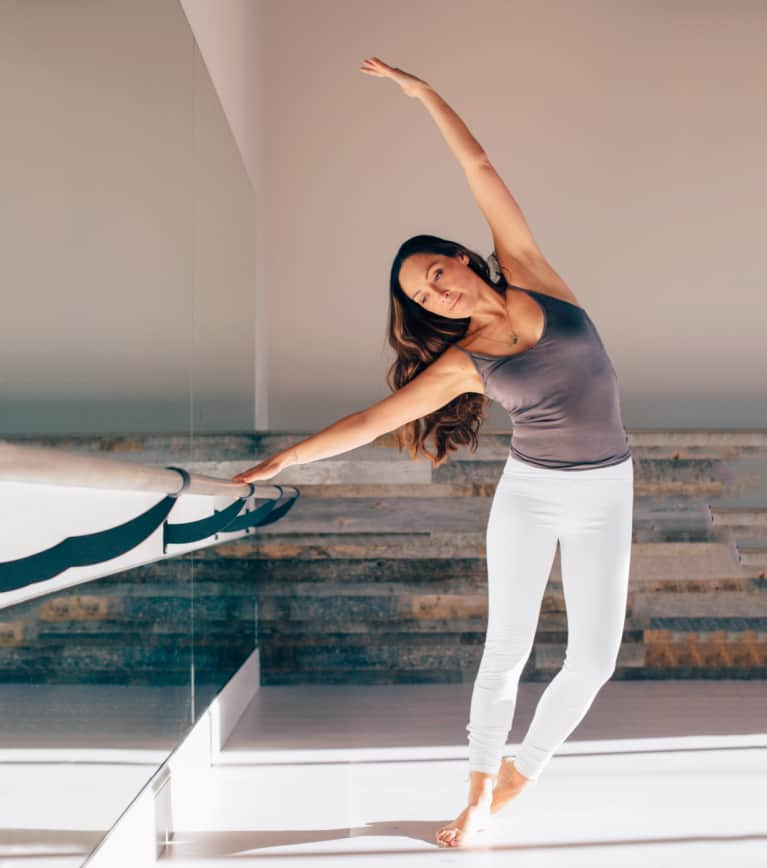 I've been dieting off and on for the last 26 years, and each one has been a struggle. I had a constant desire to be thin, which led me to try every fad diet that hit the market. At 14 years old, I started with diet pills and Slim-Fast shakes, and from there I tried the whole gamut of diet crazes. For example: frozen meal delivery, eating only soup, weekly weigh-ins, supplements—you name it. And regardless of what type of diet it was, what food group I was giving up, what time I ate, what percentage of macro- or micronutrients I was calculating, the results were always the same. While on these fad diets, I would lose 8 to 10 pounds during the first month or so, and in the next month I would gain it all back. Then, I would start the process all over again with a new diet that promised to be the cure to all my weight troubles.
During this time, my emotions were yo-yo-ing as much as my weight. I would bounce between feeling elation from being at my best weight and in my skinny jeans to feeling like a failure, telling myself I had no self-control when my weight adjusted back up. I shifted between periods of feeling so disappointed with myself for not sticking with my latest diet to jumping full swing into hopefulness with news of the latest weight-loss program.
I put so much emphasis on my weight that during the many years of being trapped in my vicious weight-loss cycle, I was neglecting my real health.
And I likely would have continued down this path, but suffering a stroke at age 36 finally forced me to look at my body as a whole—including my mindset.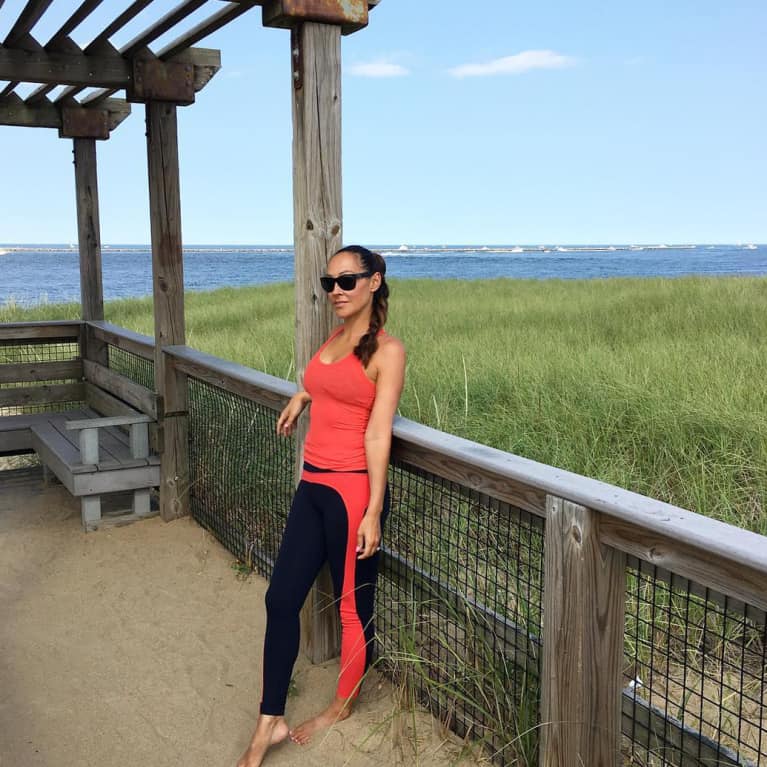 It's been almost four years since my stroke, and I'm grateful that I have physically recovered. I've noticed two very important positive changes emerge from that experience. I am now a spokesperson for the American Stroke Association, where I speak and share my story wherever I can to raise awareness about detection and prevention. I've also shifted my entire perspective on health from weight loss to lasting long-term health.
All along, I knew my life of yo-yo dieting was not the way to optimal health. When my priorities shifted to doing everything I could to prevent another stroke, I turned to my then team of traditional medical doctors to get guidance on what I should be eating and doing to be my healthiest self. I was disappointed to realize that there was not much research or detailed guidance for post-stroke survivors when it came to nutrition. The advice I received was basically to look at the general health guidelines and to stay active. This generic advice did not give me much confidence that it would be enough to get me to my healthiest self and reduce my risk of another stroke. I wanted a plan that was more personalized, so I turned to a functional medicine doctor and threw myself into years of research to create a plan to achieve lasting health.
Today, I have a new sense of confidence because I feel I have a program for living well, and at 40, I feel better than I ever have in my life.
The first part of formulating my personalized plan for health involved meeting with cardiologist and functional medicine doctor Stephanie Moore in Boston. Dr. Moore did blood work that looked at my heart health and my cholesterol; tested for inflammation in my body; looked at my risks for developing diabetes, heart disease, and stroke; and took a close look at my genetic makeup and any vitamin deficiencies I might have been experiencing. The results were fascinating. I found out that my homocysteine levels are too high (which increases inflammation in the body), that I am extremely deficient in omega-3s, and that I have a gene mutation that reduces my body's ability to absorb certain B vitamins and folate. Not only do these circumstances increase the risk of inflammation—preventing my body from being able to detox toxins as well as it should—they also affect how I feel overall. Omega-3 and vitamin-B deficiencies can lead to feelings of depression, low energy, difficulty in managing anxiety, all of which I suffer from. Even more fascinating is that the treatment for these health issues can be found in food and vitamins. After my diagnosis, I started taking omega-3 supplements, a methyl-folate, and also started receiving vitamin IVs. Because of my inability to absorb vitamins, getting them directly through IV immediately helped with my mood, improved my energy, and reduced my level of anxiety.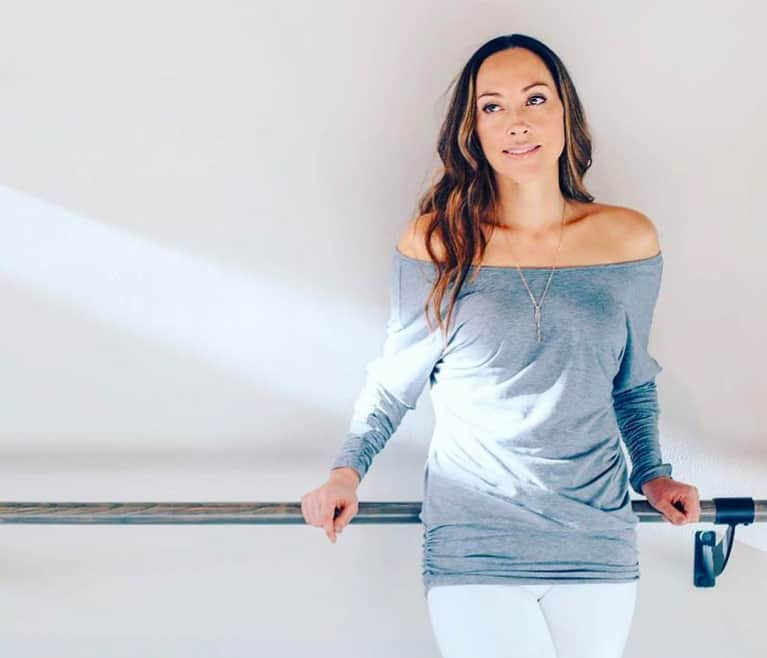 One other critical factor that was highlighted in my test results from Dr. Moore is that I am positive for Factor V. Factor V is a blood disorder that increases one's risk of developing blood clots and is likely an important factor in my own stroke. If I had had this testing years ago, it could possibly could have prevented my stroke altogether.
The second part of my plan looked at my diet. After years of researching and studying many different food plans, I have decided to become 100 percent plant-based. Becoming a vegan didn't happen for me overnight; in fact, it was a really slow process. I gave up dairy four years ago and saw an immediate improvement in my health and how I felt.
After just a few weeks without dairy, I felt lighter, my stomach was flatter, and some digestive issues I had been struggling with were gone. At that time, I also cut back significantly the amount of meat I was eating, but eggs, chicken, fish, and the occasional red meat was still a part of my diet. As I read more and more studies, watched documentaries, did more research, and I read as many books about preventing heart disease and stroke as I could find, I began realizing that in story after story, people were recovering from diseases by eating whole-food plant-based diets. I also began to understand that despite popular belief, you do not need meat and dairy products to be healthy.
I realize being "vegan" sounds restrictive to many, but my diet is full of foods like whole-grain pasta, rice, sourdough bread, potatoes, bananas, nuts, seeds, legumes, fruits, and vegetables. Foods that sadly I had been restricting because I thought they were the culprits in my weight gain. I have never enjoyed eating so much and am still able to maintain my weight. Today, I feel very good about my day-to-day food choices. Eating plant-based, I have no guilt, and for someone who has struggled with food guilt, this feels like a tremendous gift. I now feel like my choices are not only best for the planet but also best for finding optimal health. I am grateful that I now find joy in how I am eating, and I feel a sense of comfort in being proactive in living my life for long-term health—not just the number on the scale.
Follow a plant-based diet? These are the supplements all vegans should consider taking.