I Was Anxious & Overworked. Here's How Living Sustainably Helped Me De-Stress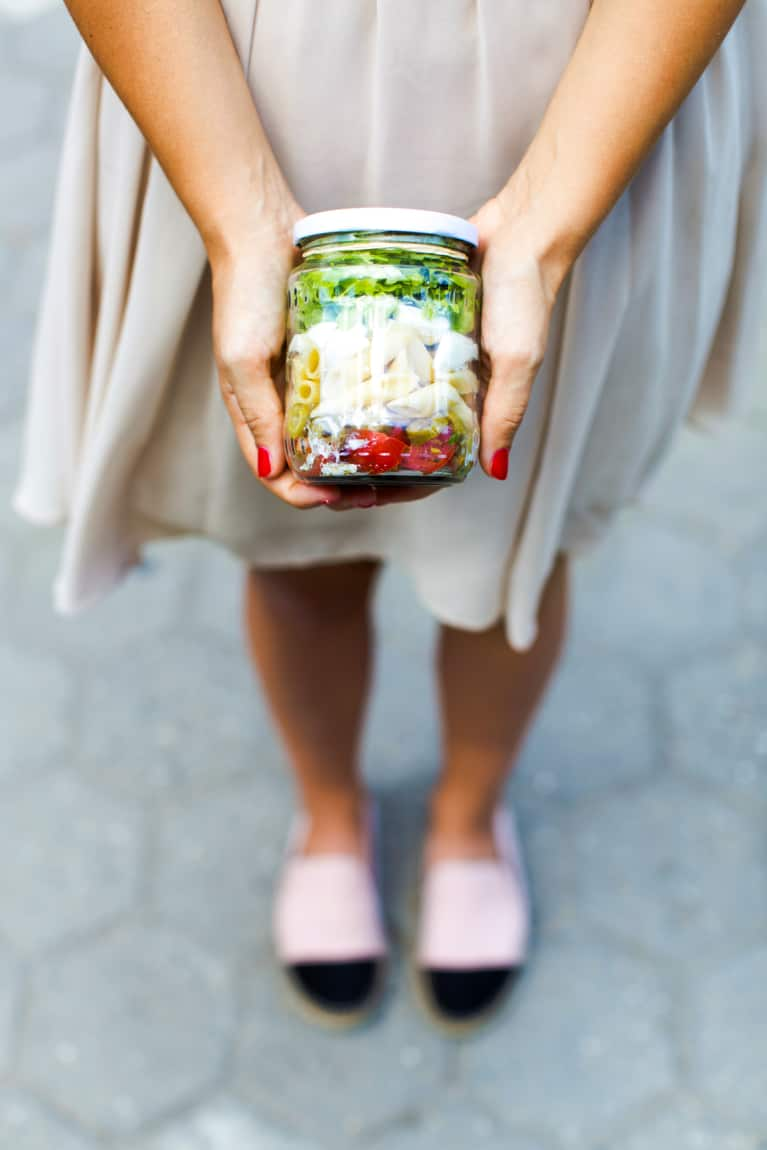 It all started with my job. I woke up to go to work every morning knowing that I would feel absolutely drained by the end of the day. I got home late, and all I wanted to do was crawl into bed.
My hobbies had fallen by the wayside, I was stressed out, and my home was a mess. One night, after a particularly long day at the office, I broke down walking through the pathway I'd cleared for myself through the clutter on my floor. As I cried on top of a pile of old sweatshirts, it hit me: I needed to declutter. And I needed to declutter more than just my stuff. I needed to simplify for the sake of my spirit and sanity.
That's when I stumbled down a rabbit hole researching minimalist, sustainable habits, and my life forever changed. Once I realized that embarking on an (almost) zero-waste journey could boost my daily happiness and ease my environmental footprint, I was hooked.
How living sustainably helped me de-stress & take ownership of every decision.
Over the years, I'd collected a ton of stuff—relics from college, old vacations, and even high school were crammed into every empty space I could find. And I was constantly buying new things, too! It just wasn't working. I didn't realize it at the time, but living in a messy environment was increasing my stress levels. It wasn't until I embarked on a major two-weekend cleaning spree that my mind felt more at ease than it had in a long time.
To help keep myself in that positive head space, I set a new goal of purchasing as little as possible and adopted the sustainable mindset of only accepting what I really needed. This might seem like a basic place to start, but it's the best place. Once you truly get there, you'll feel renewed and recharged to keep going.
Before this, I had never really given much thought to my carbon footprint—I don't own a coal mining business, so how much damage could I really be doing? But once I cleaned everything up, I was inspired to learn about how I could reduce my impact on the planet in other ways.
I took a test to find out the size of my footprint (it was embarrassingly large—I just had no idea!). From there, I cut down on my cleaning supplies to only use ones that are easy on the planet, kept my home energy use as low as possible, and unplugged my (now minimal) electronics collection when it wasn't in use. It felt great to know that these simple decisions were adding up to something greater and reducing my impact in a quantifiable way.
The advice I'd give to anyone looking to go green.
The longer I tried to embody a more sustainable lifestyle, the more I realized I wasn't alone. More and more folks—from individuals like me to giant corporations like Google committing to 100 percent renewable energy—are signing on to greener lifestyles. The variety of success stories out there make me feel supported, like I'm part of a community.
Through this experience I've learned that living a more conscious, low-waste life doesn't mean you have to start growing all your own food and making your own clothes. I still have my busy routine in a bustling city—I just navigate it in a greener way. By not consuming more than I need to and making sure that what I do use doesn't hurt the earth, I've found the joy and ease of living in a more environmentally friendly way. My recommendation for anyone looking to do the same? Start small and build bigger! Every eco-hero got started somewhere.
Inspired to simplify your own life for the sake of the planet? Check out the essentials that one zero-waster always has on hand, and snag her beginner's guide to going greener.