My Best Day Ever Wouldn't Have Happened If I Hadn't Stopped Drinking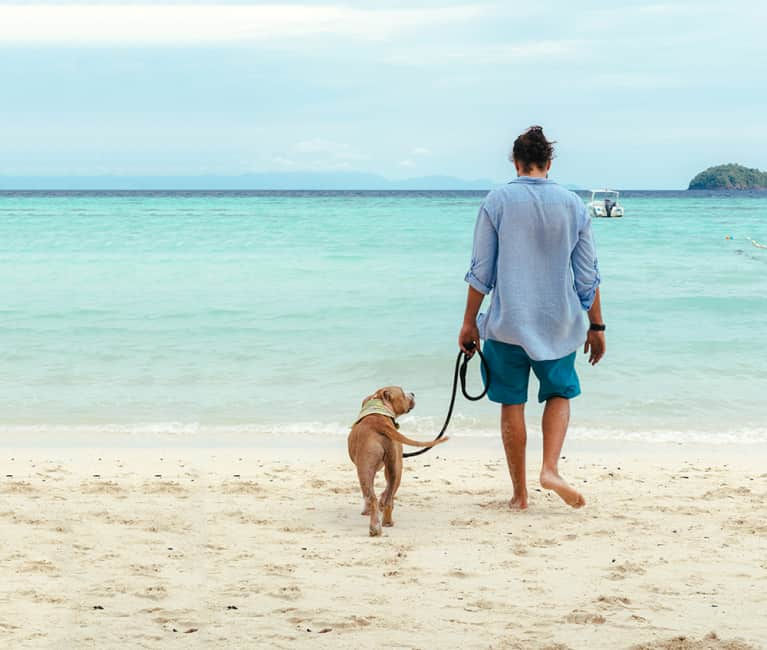 Yesterday I arrived in Ireland for a family holiday. At the end of the day, unprompted, my wife exclaimed, "That was one of our best days ever."
I agreed.
So, what made it so special?
As I reflected on that question, I quickly came to the realization that the difference was that I'd stopped drinking. While meditating on my eureka moment, I drifted into a thought experiment wherein I compared my drinking days to my newfound lifestyle.
Here's what would've happened if I were still drinking.
My family left for Ireland on Wednesday, and I was due to fly out on Friday. Two nights without family responsibilities would have been a license for one or two nights on the sauce. By Friday morning I would be struggling. Hung over, irritable, and lethargic.
By lunchtime, I would have arranged to have a few drinks to get over the night before, followed by an early exit to catch a train to the airport.
Upon arriving at the airport, I would've been on a mission to top up my tipsiness before boarding. I would slog in slow motion onto the plane, where I'd fit in one or two more drinks.
I'd have arrived much worse for the wear. The family friend who picked me up would've found me jumbled and out of sorts. I'd have stumbled into my family's hotel room around midnight, noisily getting settled and waking up my family—not to mention snoring like a drunk all night.
I'd have woken up groggy and grumpy. The girls, up much earlier, would already be outside playing without me.
When I eventually joined the family for a walk in the park, I wouldn't have been able to enjoy the beauty of it—I would, instead, have been trying to get through it until I could find a pub. After a few pints, I would have felt decent for about an hour. Then I would have been too tired to spend time with my family—again—and they would've interpreted my disinterest as a lack of desire to spend time with them.
When we finally got back to the hotel, I would've immediately passed out on the bed, waking up grumpy just in time for dinner. After a drink or two, I'd come back to life—just in time to spend the next few hours entertaining the locals because they were, well, there. And I'd have woken up to do the same thing all over again, wasting the opportunity to enjoy my family for our entire trip.
I know all this because it's happened countless times before. But this time, it was different. This time, my day went like this:
The morning of my departure, I was up before the sun. I meditated, wrote, ate a healthy breakfast, and showed up to work eager to dive into my day.
At lunch, I went to Pilates and lifted weights. The afternoon was incredibly productive. Upon arriving at the airport, I spent some time checking in with our alcohol-free accountability group.
When I arrived at my destination and met the friend who had been kind enough to pick me up, we talked nonstop for the full 80-minute car ride. We reinforced a long-standing connection that left us both feeling affirmed.
At midnight, I crept into our hotel room, kissed the girls, and slept like a log—no snoring this time (or so I'm told).
I woke up before my family arose and went for a run by the lake, enjoying the majesty of nature. I checked in with the alcohol-free social media channels, feeling productive and nourished.
I sneaked back into the room just as the girls were stirring. We all got ready and went tree-climbing before breakfast. I felt refreshed and energized and was so grateful for this quality family time.
After breakfast, we went for a walk in the sunshine and decided on an impromptu swim in the lake. It was a moment I will never forget—I almost drowned for laughing at my youngest daughter when she started freaking out because a weed touched her leg. This was followed by a relaxing few hours in the most beautiful sky garden at the Lissard Estate. I was fully present for every moment of the day, and I couldn't help but stop every few minutes to bask in my gratitude for that experience.
That feeling is what makes me believe going alcohol-free is priceless.
We had a healthy family dinner, then jumped into the car to head back to our home base. That's the point when my wife remarked, "This was one of our best days ever."
The difference between these stories is so monumental—it actually terrifies me to think about all the moments I would've missed if I hadn't stopped drinking.
Taking a break saved my life. You cannot compare the life you have with the life you COULD have—or even notice the difference—if you don't give yourself another option.
By taking a break—whether it's for 28, 90, or 365 days—you allow yourself to imagine a life without alcohol. You can recognize that maybe your world on booze is dull and dreary as compared to your life without alcohol, which is vibrant and inspired. Only once you know you have another option can you truly decide what's best for you.
For me, it's simple. I know my options now, and I will only ever choose the one that makes my world brighter.
Want more insights on how to level up your life? Learn what you need to know about the upcoming solar eclipse, then find out how to discover your purpose and align yourself with it every day.