To Prevent Illness, British Doctors Are Now Prescribing Bike Trips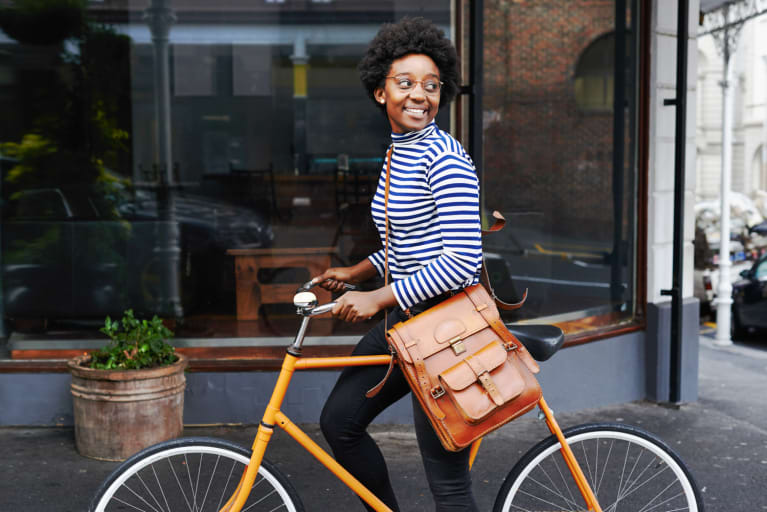 In an effort to get more people moving, doctors in the U.K. are now peddling "bicycle prescriptions."
Last week, the Cardiff and Vale University Health Board in Wales launched a pilot program that equips general practitioners with six-month bike share memberships to dole out to patients. The unique program falls into the growing medical field of "social prescribing," or recommending local, non-clinical services that get to the root cause of disease. Other ways to practice this holistic approach to medicine include sending patients to the museum for a dose of art therapy or to a certain park to de-stress in nature.
Tom Porter, a public health consultant working on the bike Rx program, points to the fact that bicycling has been shown to help people lose weight and lower their risk of heart disease. (It's no wonder most of the world's healthiest cities are also super bike-friendly.) In a news release on the program, Porter says he hopes that actually prescribing bicycling will make patients more inclined to actually add it to their routines and whittle away at the 150 minutes a week British physicians recommend exercising.
Beyond boosting community health, this program could also come with environmental benefits. According to one calculator, biking 10 miles to work and back every day instead of driving is enough to add 72 days to your life expectancy and reduce your CO2 emissions by around 15,264 pounds (the equivalent of planting 32 trees).
Depending on how things roll out in Wales (pun very much intended), the Cardiff and Vale program could expand to other parts of the U.K., and we hope it rides over stateside soon too.