I'm A Conventional Medicine Doctor. Here's What Made Me Embrace Alternative Medicine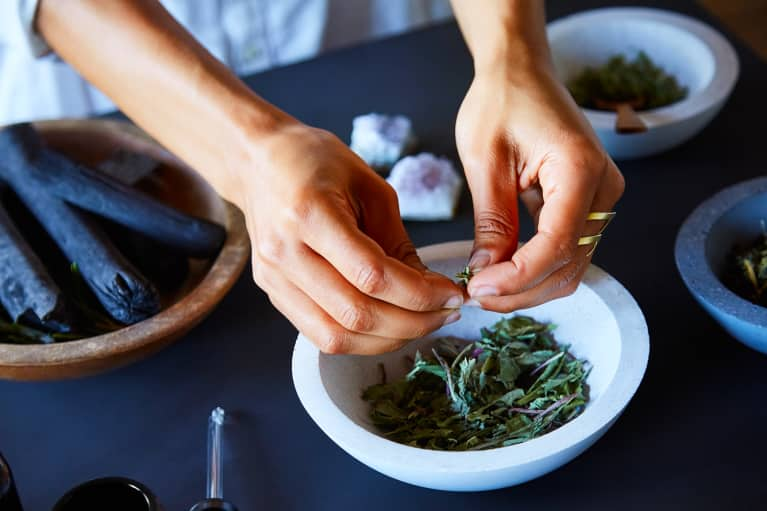 Confession: Three years ago I knew nothing of functional and naturopathic medicine. Sure, I was aware of acupuncture and chiropractic, but I never really considered how to blend alternative therapies like these into my medical practice, much less my own personal health. Today, alternative medicine plays a huge part in how I treat my patients and myself nearly every day.
I'm not alone.
Seventy percent of Americans believe in the positive effects of complementary and alternative medicine. And although the majority of conventional physicians do not discuss alternative therapies with their patients, this is slowly changing. Studies have found that most traditional physicians have a positive attitude toward complementary medicine. In fact, the majority of obstetricians and gynecologists offer their patients at least one alternative medicine modality. So why are more conventional physicians like me embracing alternative medicine? Here are five things that convinced me to change my approach:
1. I wanted to determine the root causes of chronic illness.
Today's insurance-based medical climate often doesn't allow physicians enough time to properly diagnose and treat the true causes of disease. According to a recent survey, the majority of physicians spend between 13 and 20 minutes with each patient. Contrast this with naturopaths and functional medicine practitioners—who often take upward of an hour with each patient to determine the underlying root causes of their chronic disease—and you see why this is better for both patient and practitioner. Many patients seek out alternative practitioners specifically because traditional medicine provides treatments only for their symptoms instead of the root cause of them.
2. Food can be used as medicine.
Although a recent study revealed that only 27 percent of U.S. medical schools teach a course on nutrition, physicians are becoming more aware that food can be used to prevent and even cure disease. This fact is supported by Medicare, which provides reimbursement for heart disease patients who undergo Dr. Dean Ornish's plant-based program. In addition, Kaiser Permanente, the largest HMO in the United States, endorses a plant-based diet, stating, "Physicians should consider recommending a plant-based diet to all their patients."
3. I found therapies that would help treat autoimmune disease.
Autoimmune diseases can be frustrating and difficult to treat. Most of the current medical therapies, such as steroids, are poorly tolerated and filled with side effects. This is contrasted with alternative medicine, which can provide a refreshing, drug-free, and effective option. Take, for example, Dr. Terry Wahls—an internal medicine physician who was diagnosed with progressively worsening multiple sclerosis—who began eating a modified paleo diet and reduced her exposure to environmental toxins. These simple changes dramatically improved her condition even though she had been told it was futile by other doctors. She went from being wheelchair-bound to riding her bike within a year, all without medications. Now, she has teamed with other physicians at the University of Iowa to conduct successful studies on treating autoimmune disease using dietary and environmental changes.
4. Alternative medicine can be a valid solution to chronic pain.
Chronic pain affects 100 million Americans, many of whom are also addicted to prescription opioids. Chiropractic, acupuncture, and meditation offer drug-free approaches that are clinically proven to improve chronic pain. Some hospitals now offer complementary therapies like these as effective, refreshing alternatives to medications and surgery.
5. Physicians can't ignore the importance of the microbiome any longer.
We're learning more and more every day that the trillions of bacteria composing the microbiome are incredibly influential to our health and more important than ever. Not only are they the potential key to gastrointestinal disorders like irritable bowel syndrome, but their influence extends to other parts of the body, including skin, the brain, and the immune system.
More conventional physicians are working hand-in-hand with alternative health practitioners than ever before. We're realizing that they often know more than we do about the effects of diet and lifestyle choices on our health. The more we listen to them, learn from them, and exchange our very different approaches to medical care, the better it is for our patients—and what many of them want and need to heal.
Interested in integrative and functional medicine? Here are 5 ways it can transform your health.
And do you want to turn your passion for wellbeing into a fulfilling career? Become a Certified Health Coach! Learn more here.