Why This 71-Year-Old Man Living With Cancer Is Cycling Across America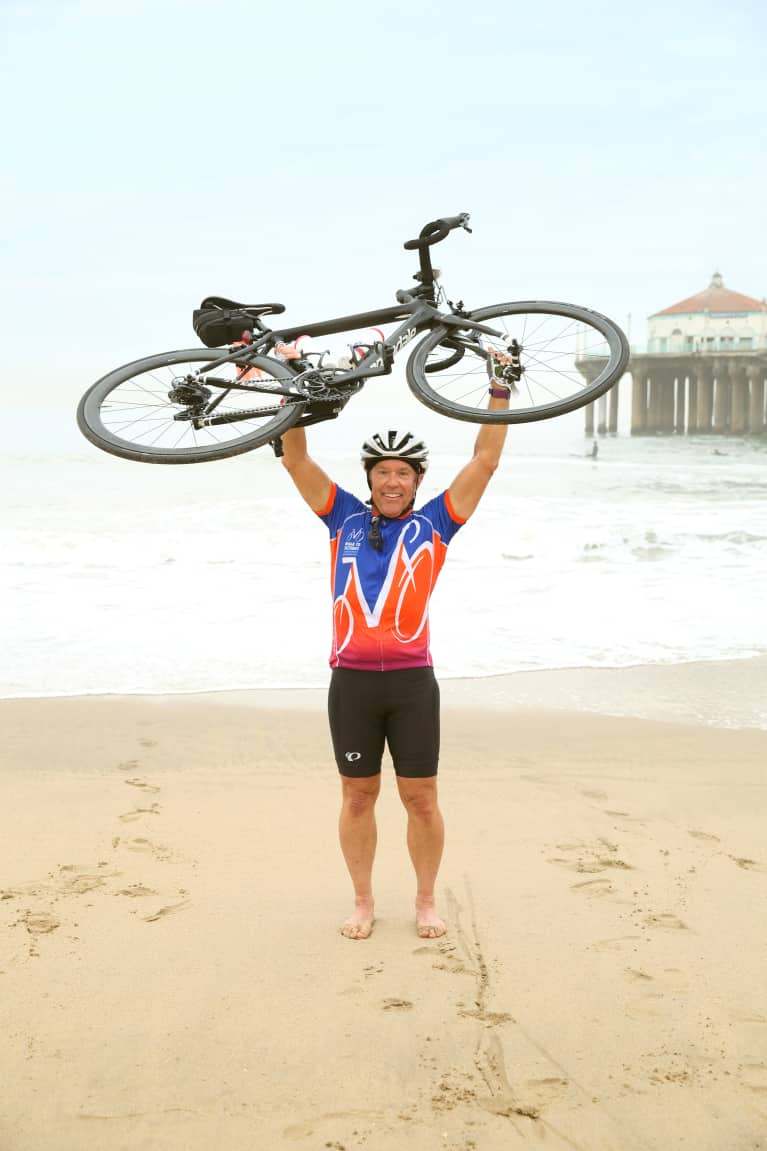 Seventy-one-year-old Chuck Wakefield was diagnosed with multiple myeloma in 2003. Since then the Grapevine, Texas, resident has had a bone-marrow transplant, climbed Mount Kilimanjaro, and is now cycling from Los Angeles, California, to Fairfield, Connecticut. That's 3,400 miles, if anyone's counting.
Beyond his general love of exercise and how thankful he feels every day for his capable body, Chuck's ride across the United States has a very clear purpose: to raise money for cancer research. "Multiple Myeloma is the second most common blood cancer in the United States behind lymphoma and leukemia"When you're diagnosed it is incurable, but the survivability is great—especially as we put more research into it. The key to funding is donations, which is why we're doing this bike ride—it's for cancer research. There's a team of six of us riding across the country. Everyone on the team has a connection to multiple myeloma, but I'm the only one living with it."
Coming to grips with his diagnosis.
Multiple myeloma is a tricky type of cancer. Also called Kahler's disease, multiple myeloma causes damage to the immune system, bones, kidneys, and red blood cell count, and often requires a bone marrow transplant—and that was the case for Wakefield. "I was first diagnosed in December 2003 during a routine physical exam," he says. "Most people find out because they have lower back pain, but that wasn't the case for me. My physician just knew something was up, and within three days it was diagnosed. From there I had to start chemo for nine months, and then I was finally ready for my bone marrow transplant."
But it doesn't end there: Through treatment he was severely anemic, which was difficult for an active guy like Wakefield. And after going into remission, he was devastated when his cancer came back again a few years later. "A few of the little cells can sneak through during a transplant, then you end up having some cancer cells on board. Hopefully your body can fight them, but sometimes the cancer comes back in three or four years," he explains. "That's what happened to me."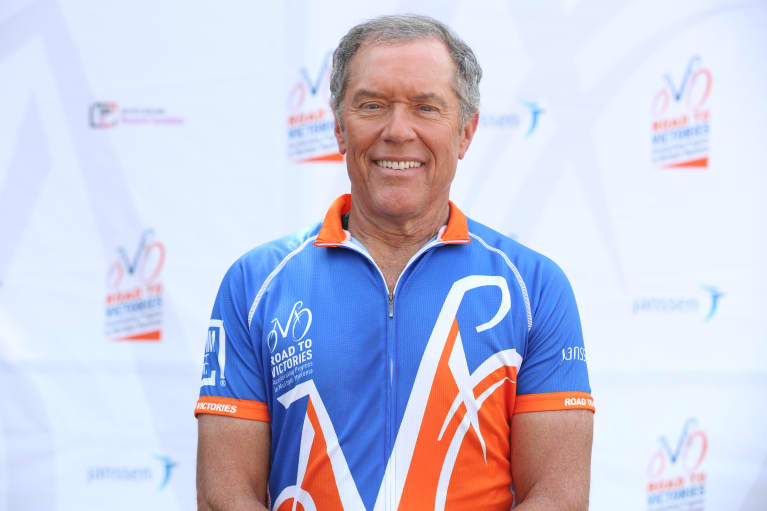 Pushing through the physical and mental challenges.
While Wakefield has been in remission for three years now, the combination of his age, history with cancer, and the overall difficulty of the ride haven't made for an easy journey. But Wakefield's purpose is so clear that he's unwilling to give up. "You're tired, hot, and dehydrated," he says. "We've gone through days that were so tough—pouring rain, and high winds, but you just ride. Personally for me, I feel a lot of responsibility. I know people are watching me and that there's a bigger purpose. Everybody realizes our overall purpose is bigger than the individual."
How yoga and meditation have helped him on this journey—and the ones before it.
When it comes to overcoming challenges, Wakefield very much believes in the power of the mind—which is why he's always been so serious about his meditation practice.
"I have done extensive amounts of meditation, and I meditate all the time while I'm riding," he says. "I've always been all about the power of a clean body and a clean mind, and knowing about chakras has given me a huge baseline for everything. I think the universe is so powerful. I don't know why I've been spared for myeloma, but maybe there's a purpose to it and maybe that's mine."
Inspired by Wakefield's story? Meet the woman whose devastating cycling injury resulted in the career of her dreams, and read up on how yoga helped this athlete ace a triathlon.