This Famous Food Blogger's "Healthy" Diet Was Making Her Feel Terrible. Here's What She's Changing
Contributing Food Editor
By Liz Moody
Contributing Food Editor
Liz Moody is a food editor, recipe developer and green smoothie enthusiast. She received her creative writing and psychology degree from The University of California, Berkeley. Moody is the author of two cookbooks: Healthier Together and Glow Pops and the host of the Healthier Together podcast.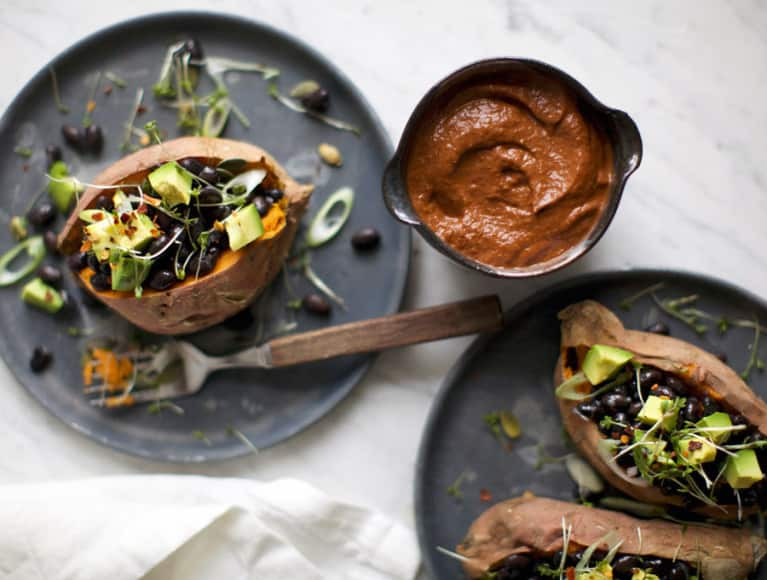 Our editors have independently chosen the products listed on this page. If you purchase something mentioned in this article, we may
earn a small commission
.
Sarah Britton is one of the biggest names in healthy food, with a blog, My New Roots, that's been inspiring and educating people for nearly a decade, and multiple best-selling cookbooks under her belt. She's renowned for her plant-forward fare and deep dives into why we should eat buckwheat, or how, exactly, leafy greens are powering the body. So it came as a surprise to her hundreds of thousands of fans when, in a recent blog post, she announced that her diet had been making her feel, well, terrible.
"I had a particularly gnarly couple of months with manic mood swings that rivaled my adolescence, acne flare-ups, bloating, low energy, night sweats, and all-around malaise," she writes, despite eating a diet that was "organic, whole, plant-based and totally 'healthy' by most people's standards."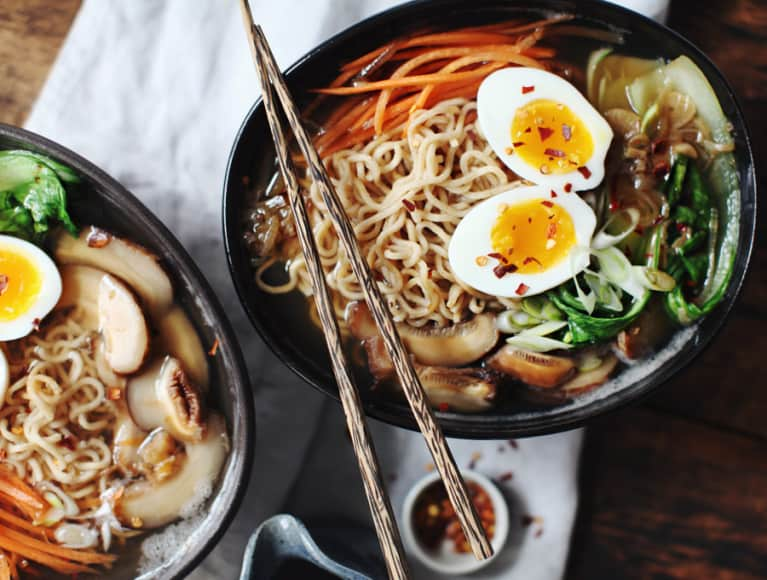 Ever the nutritional detective, Sarah examined her diet for the source of her suffering and quickly identified what she believed to be the culprit: grains.
"The reason I suspected the grain thing was because of the unique relationship that blood sugar has to our hormones," she explains. "If we're consuming carbohydrates at a faster rate than our bodies are utilizing them for energy, that extra glucose gets stored in the fat cells of the liver, which decreases its ability to break down excess estrogen and allowing it to hang around in our systems longer than it should. This excess circulating estrogen causes a whole host of symptoms, including, you guessed it: mood swings, bloating, sluggish metabolism, tender breasts, fatigue, foggy thinking, PMS, and many more less-than-desirable issues."
Sarah then set about de-graining her diet, which, as a plant-based eater, can present a larger challenge. "Eating this way for me has required more organization and planning," she told mbg, "but I also know that any time I make adjustments to my diet there is a period of awkwardness before it just becomes a new routine or habit."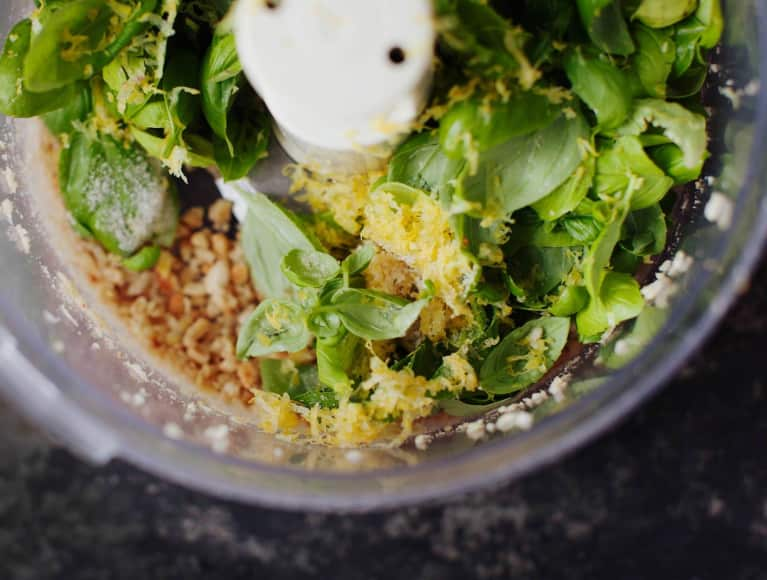 The key to her success? Meal prep.
"Having things on hand that I can grab when I'm hungry has eased the transition," she says, "but then of course I have to make more time in the kitchen for that!" Her diet at present consists mostly of vegetables, sprouts, low GI fruit, nuts and seeds, and legumes. She keeps her seed-and-nut-based Life-Changing Loaf of Bread (made with quinoa flakes subbed for oats) on hand and has veggies and greens washed and ready at all times.
I think we all need to look at our eating habits as works-in-progress, and take it one meal, one day at a time.
Her grain-free lifestyle isn't absolute. "Some days I won't eat any grains at all; other days I'll have sprouted buckwheat and almond waffles for breakfast, or a quinoa salad for lunch," she says. "I digest pseudo-grains quite well, and let's remember that these foods are very good for us if prepared properly! I try to keep my grain consumption to the morning or early afternoon, and eat quite light at dinnertime, which helps my digestion."
The important take-away? Even the healthiest eaters need to be careful to listen to their bodies, to continue to adjust and tweak to feel their absolute best. "I think we all need to look at our eating habits as works-in-progress and take it one meal, one day at a time," Sarah says. "And when we feel ready to make a change, we should do so slowly and celebrate small victories."
Want more awesome tips from Sarah? Peek inside our cookbook club, where she told us why we need to sprout our grains, her go-to healthy travel supplement, and tons more.