Why Being Selfish Is Actually A Good Thing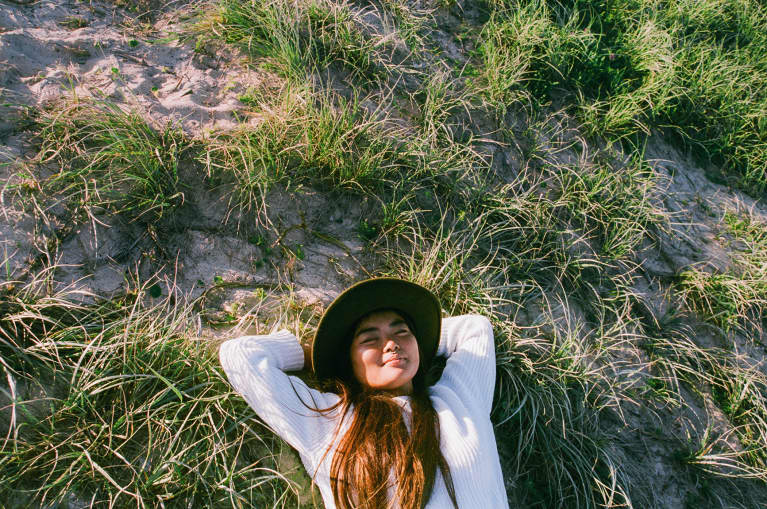 OK, let's come clean right off the bat: How many of you felt guilty even seeing the word "selfish" written in the title of this article?
We can all agree that our society has attached a negative connotation to the word "selfish." It's used in arguments to suggest that you care about yourself more than your spouse, partner, child, parent, or friend. Somehow you are deemed a "bad" person by focusing on your own needs, desires, and wants first.
We are all selfish—and that's a good thing.
At the end of the day, though, every single person is selfish by definition because we can only arrive at a situation from our own viewpoint. By default, we see the world as the sum total of our past experiences. This is natural, and part of how we're designed. In order to give fully and be a contribution to your family, friends, careers, society, and the world, you need to take care of your full self: mind, body, and soul.
Merriam-Webster says that selfish can be described as concerned excessively or exclusively with oneself. Well, I propose that the word "self-full" could be defined as concerned with or responsible for the care of yourself: mind, body, and soul. It's important to be filled up and feel full within yourself. Not full of yourself, but full within you. No one else, not your significant other or best friend, can do that or give that to you, nor are they responsible for your fulfillment.
Here's the other irony about being selfish, and read this carefully.
The. Most. Important. Relationship. Is. The. One. With. Yourself.
No matter what anyone else tells you, you can't argue with the fact that you will be with yourself for the rest of your life.
You can't give away what you don't have. If you are focused only on giving to everyone else, then you become depleted, frustrated, annoyed, cranky, and low energy. Giving from a place of depletion does not lead to loving acts of kindness, service, or being your truest, you-est you.
How to give yourself permission to be self-full.
By giving yourself the permission and time to engage in self-loving acts, you are giving those around you the permission to do this as well.
Picture this familiar scenario: You get up after going heavy on the snooze button. You have only enough time to get your teeth brushed, take a shower (if you're lucky), and get your children's lunch in their bag (if they're lucky). It is on these kinds of days that being self-full is that much more important. I know in those crazy rushed moments, taking time to meditate, journal, focus on gratitude, and take myself to tea and a yoga class are essential for my health, mindset, well-being, and how I show up as a parent later that afternoon at carpool pick-up. Some might say I'm selfish to take two hours to do these activities during the day. I've found that it's one of the most loving things I can do for myself, my family, and for others. Not to mention, I took time to lower my stress response, eat a nutrient-dense meal, move my body with mindfulness, and reboot after a challenging morning.
Some of the ways you can fill yourself up are through daily meditation, creating empowering vision boards, nixing processed food, drinking more water, doing some kind of movement, and connecting with nature (I highly recommend hugging a tree—seriously) or just doing something you know that brings you joy.
When I incorporate these into my daily practice, I feel more calm inside, focused, steady, vibrant, positive, and deeply connected to my higher self and purpose. This elevates all of my relationships, most importantly the one with myself.
Get started with these 6 self-care rituals that science says are really worth your time.