Why Being In A Relationship Doesn't Actually Mean You'll Be Happier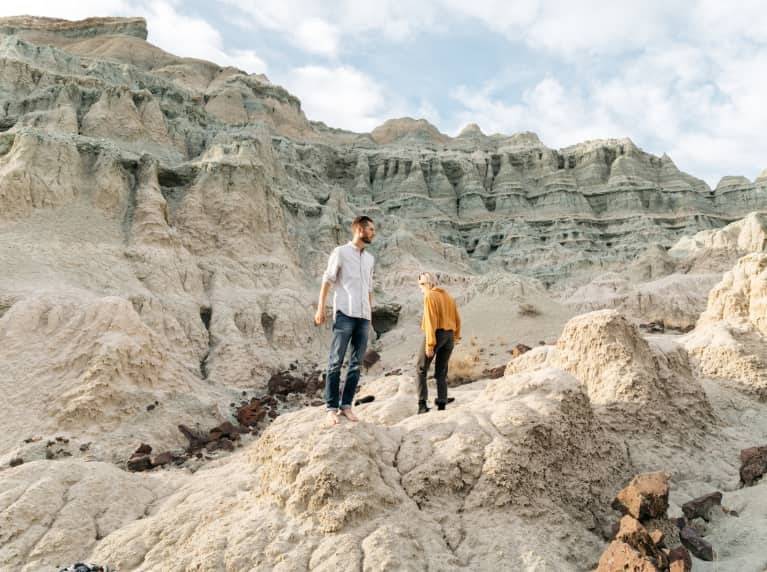 Our editors have independently chosen the products listed on this page. If you purchase something mentioned in this article, we may
earn a small commission
.
Single people officially outnumber married people today, and the reasons are clear: Where marriage was once a means for security and reproduction, it's a lot more complex these days. "Now, we want our partner to love us, to desire us, to be interested in us," writes world-renowned relationship expert Esther Perel in her new book, The State of Affairs. "We should be best friends, trusted confidants, and passionate lovers, to boot. The human imagination has conjured up a new Olympus: that love will remain unconditional, intimacy enthralling, and sex oh-so-exciting, for the long haul, with one person."
As Perel implies, we hold romantic relationships to a high standard in 2017. As a result of that, finding someone you're excited to commit to isn't easy. Still, many people think that regardless of personal or career-oriented accomplishments, their lives won't be truly complete until they find their "soul mate," or other half.
While research once found that married people were happier across the board, that conversation has shifted recently—and these days, it seems there's actually very little correlation between being happy and coupling up.
The science on being single and happy.
There's a fair amount of research to support the idea that being single—especially if you're not in an unfulfilling relationship—makes you happier. Social psychologist Bella DePaulo analyzed 814 studies in 2016 and concluded that single people tend to be more self-reliant and motivated than those in a relationship, they're closer to their parents, friends, and siblings and are more likely to grow as individuals over long periods of time.
And from a physical health standpoint, a 2015 study found that single people have lower BMIs than those who are coupled up, making the image of single women and men stuffing their faces with unhealthy food while watching TV seem vastly outdated.
"Finding your equivalent of the Bachelor or Bachelorette won't lead to an enduring magical existence. Like the reality show, honeymoons end and breakups happen," explains Jennifer Taitz, certified clinical psychologist and author of How to Be Single and Happy. "The good news is that you can practice skills to increase your happiness, independent of whether or not you have a partner, and there is a relationship between being genuinely happy and connecting with others. You don't need to wait for a lover to love your life."
What happens when you enter a relationship that undermines your values.
Taitz cautions that a fear of being single often pushes people or keeps them in relationships that don't fulfill them—and that's detrimental to happiness. "If you are in a relationship that is undermining your inner strength or getting in the way of you living according to your values, which I know firsthand, that is incredibly stressful," she explains. "When we feel anxious, we tend to prefer certainty (such as a bad boyfriend) to uncertainty (the possibility you'll never find someone better)."
Taitz says the key is to find the courage to take a step back and see if the relationship is actually working for you. "I work hard to teach people how to cope with thoughts, like worrying they'll be alone forever, and feelings like guilt, so that they can courageously be a good friend to themselves and make wise choices. Being happily connected to a good community is way better than being with a partner who keeps you apart."
Yes, divorce can make you happier.
In 2012, 65 percent of people reported being happy in their marriages, according to research from the National Opinion Research Survey. By 2014, that number had dropped to 60 percent. And while there's a stigma surrounding divorce and it can be extremely painful, Taitz says that many of her clients who were in unhealthy relationships come out so much happier. "I don't want to minimize how painful ending a relationship feels, especially when you have to move and navigate a legal process," she says. "That said, I have seen clients who predicted endless misery after a breakup who went on to create happier, healthier lives for themselves. Emotions come and go, and learning to accept your emotions rather than try to avoid them will feel freer than suffering and assuming the worst."
Do you find shifting relationship trends fascinating? Read about how one woman copes with jealousy in her open relationship.